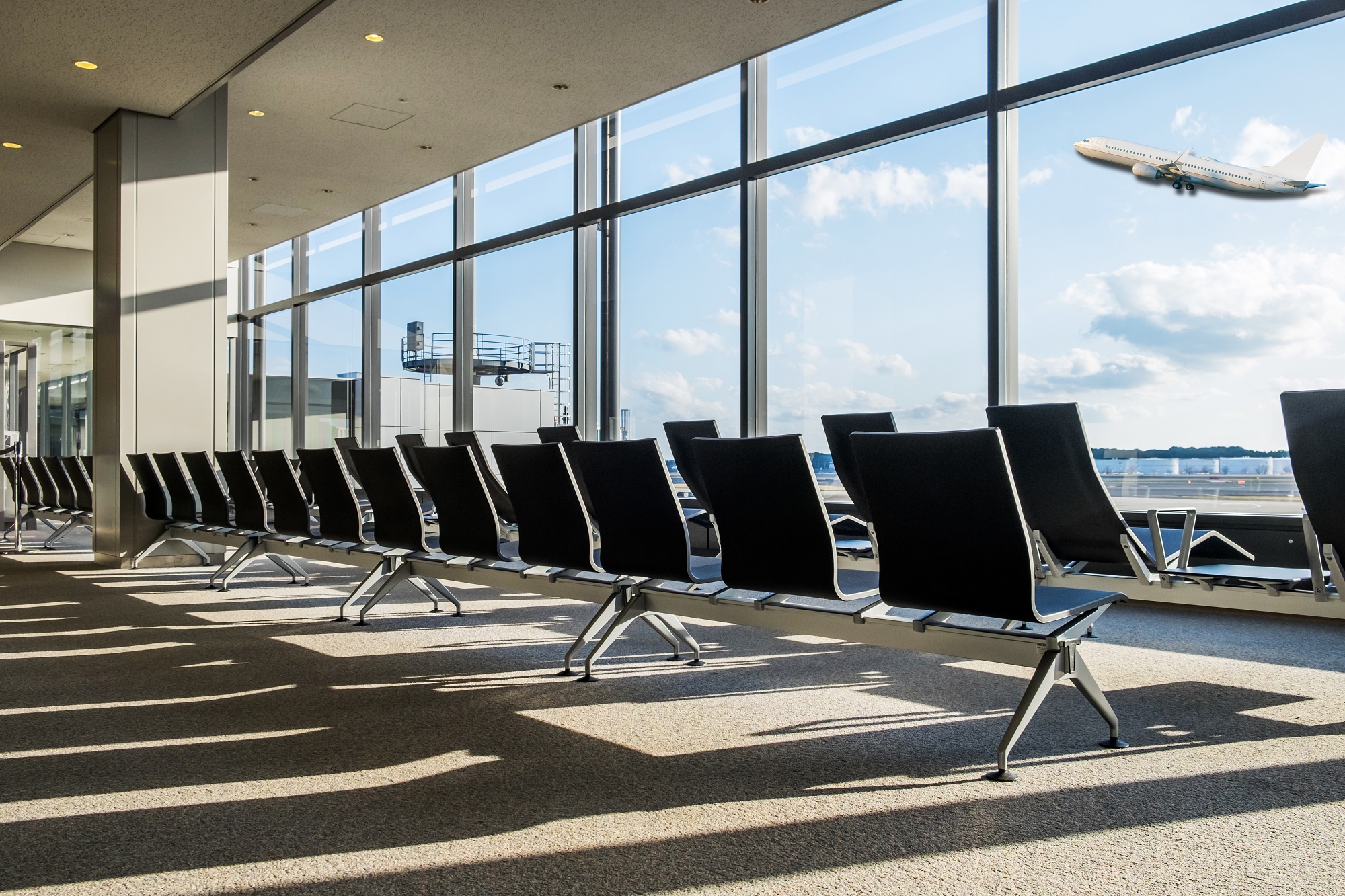 China's Capital to impose travel bans as new Covid outbreak spreads
Beijing's municipal government is set to impose fresh travel bans by restricting visitors from high- or medium-risk areas in China by suspending inbound flights, trains and long-distance buses from areas where Covid-19 cases have been reported, including the cities of Nanjing and Zhengzhou. As of Monday, Beijing has reported four confirmed cases and one asymptomatic case, city government spokesperson Xu Hejian said at a press briefing.
COVID-19 devastates the world, but China becomes top domestic market for first time
COVID-19's impacts on global air transport were clearly devastating as the world recorded just 1.8 billion flight passengers in 2020, a decrease of 60.2% compared to the 4.5 billion who flew in 2019, according to data from IATA. China became the largest domestic market in 2020 for the first time on record, as air travel rebounded faster in their domestic market following their efforts to control COVID-19. The large domestic China market flew close to 20% of global RPKs in 2020, a significant rise from around 10% in 2019. Three of the global top five domestic passenger airport-pairs were in China.
Chinese people made 1.8 billion+ trips in first half of 2021, recovering 61%
Chinese people made 1.871 billion domestic trips in the first half of 2021, up 100.8 percent year-on-year, recovering to 60.9 percent in the same period in 2019, the pre-epidemic level, data from the Ministry of Culture and Tourism showed. The growth rate has gradually slowed due to last year's low base, said the ministry. During the beginning of last year, the whole country's tourism industry was dealt a heavy blow amid pandemic shadow.
Only 7 EU/Schengen countries recognize China's Sinovac vaccine
With the majority of European Union and Schengen Area countries opening their borders for international travelers, many of them have decided to keep rules regarding the type of vaccine travelers have been vaccinated with against COVID-19. At present, only seven EU/Schengen countries recognize China's Sinovac vaccine as valid proof of immunity, including Austria, Finland, Greece, Iceland, Netherlands, Spain and Switzerland.
Sports tourism increasingly popular among China's young generations
An increasing number of young adults are keen on sports tourism, with the Post-90s (born in in the 1990s) being the mainstream and accounting for 40% of the total, according to a recent report on China's sports tourism released by travel services and social networking platform Mafengwo and state-backed China Tourism Academy. "Sports+social" has become a trend among the young generations.
China's top travel agency denies report of bid for Korean online retail platform
China's leading online travel agency Trip.com is reportedly joining the race to acquire South Korea's online retail platform Interpark as the company aims to expand its presence in Korea's travel and culture segments, according to local news outlet in South Korea. But a spokesperson of Trip.com denied the report, saying the company has no intention of joining the bid.
Marriott's China RevPAR on par with pre-Covid level in Q2
Marriott International reported $422 million net income for the second quarter this year, compared to net loss of $234 million in the year-ago quarter. Anthony Capuano, Chief Executive Officer, said that the swift resurgence of lodging demand once the virus has been largely contained and restrictions have eased has been most evident in Mainland China. Second-quarter RevPAR in mainland China was on par with the second quarter of 2019, and in April, for the first time since the pandemic began, leisure, business transient and group room nights were all ahead of 2019 levels.
Chinese hotel groups shine in HOTELS magazine annual ranking
The HOTELS magazine has released its annual ranking of the world's biggest hotel companies by room number. Marriott still holds the top position of the ranking, followed by China's Jin Jiang and Hilton. Thirteen Chinese hotel groups are listed among the Top 50. Except for Jin Jiang, other Chinese hotel groups include Huazhu, BTG Homeinns, GreenTree, Dossen, Sunmei, New Century, Narada, Funyard, Shangri-La, HK CTS Hotels, Zhuyou and Jinling.
Huazhu expands its business in Frankfurt with a German subsidiary
Chinese hotel chain Huazhu Group will operate from Frankfurt in the future as the company has founded a German subsidiary Huazhu Investments, according to a report on Frankfurt.de (in German). Peter Feldmann, Mayor of the city, said it is very gratifying that the Huazhou Group has chosen Frankfurt as another business location. Frankfurt RheinMain is home to one of the largest Chinese communities in Europe - and the trend is growing.
Boeing 737 MAX departs for key test flight in China
A Boeing Co 737 Max jet departed for China on Wednesday to conduct a flight test as part of the U.S. planemaker's attempt to gain approval in the vital travel market following two fatal crashes, according to a Reuters report. Boeing and China regulators have scheduled re-certification flights and testing in the coming days. Industry sources have cautioned that the worsening COVID-19 pandemic situation in China may delay the planned testing.
HNA Group delays submitting restructuring plan till November
Chinese conglomerate HNA Group said it has received a high-court ruling allowing the group and its ten affiliates to delay the submission date of the group's draft restructuring plan to November 10, 2021. The group said as basic work related to the restructuring is still in progress and related contents have yet been finalized, the group and its affiliates applied to Hainan high court to extend the submission date by three months. The court accepted the application and has filed the ruling to extend the date.