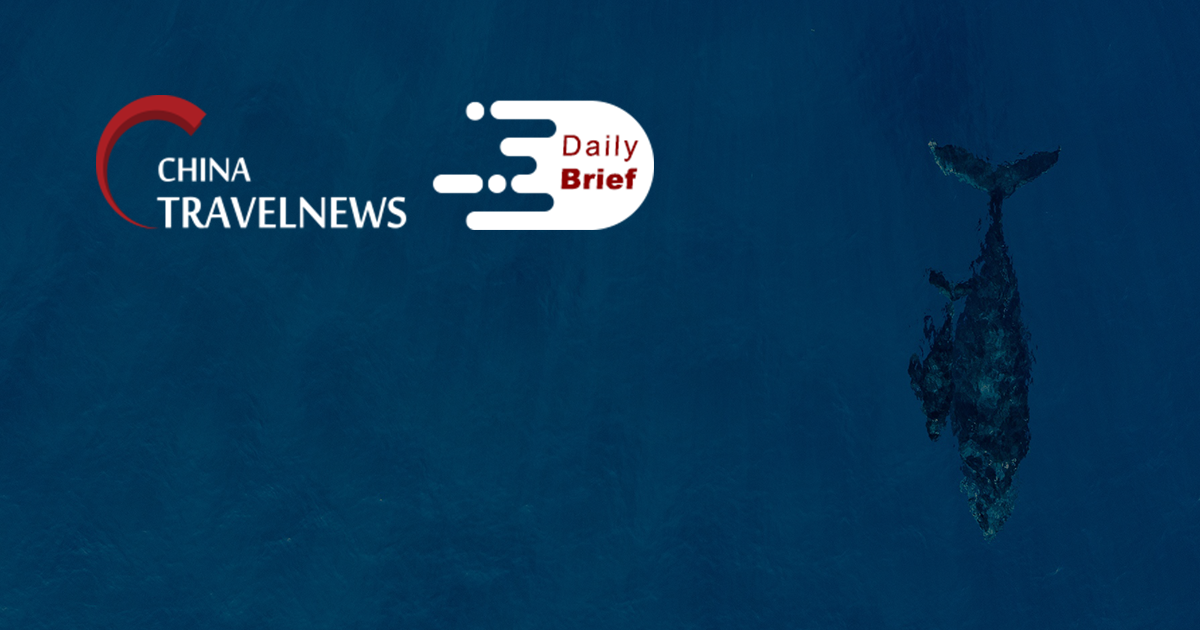 Survey shows 90% of Airbnb China hosts willing to host in 2021
>> "Multiple-career", "well-educated" and "diversified" are the top three labels attached to Airbnb hosts in China, according to a report by the home-sharing company. 82% of Chinese Airbnb hosts have another job, and 90% have some university or a higher education degree. The top three industries that Chinese hosts work in are arts and entertainment, technology and the Internet, and real estate.
India reopens Ladakh lake bordering China for tourism
>> Even as the standoff between Indian and Chinese armies continues in the Himalayan region of Ladakh for eight months now, the local administration's decision to reopen the Pangong Tso lake for tourism has come as a glimmer of hope for the local residents. While just a few thousand tourists visit Ladakh during winters, Namgyal said that number can go up to more than 250,000 during summers.
Greater China leads Marriott's global recovery
>> Marriott International continues to expand its portfolio, expecting to open 100 properties in Asia Pacific in 2021, bringing more brands and experiences to new destinations for guests across the region. Greater China has led the global recovery to date, and the company expects to soon celebrate its 400th hotel in Greater China and its 50th hotel in Shanghai. Marriott's leisure bookings in China have been particularly strong, up over 25% year over year in the third quarter.
Travel agencies beefing up local tour packages for holiday
>> Travel agencies in Shanghai have enhanced local tourism offerings for those staying in the city during the Chinese Lunar New Year holiday. Shanghai Spring Tour has a variety of packages themed around food, sightseeing, culture and fitness. Online travel agency Trip.com will offer packages for nianyefan (Chinese New Year's Eve dinner) at local restaurants that include outdoor activities, as well as discounted tickets for local tourist attractions, hotels and day trips.
Shanghai Disneyland said information on travel website zlton.com "completely false"
>> Shanghai Disneyland said on Monday that information shown recently on travel website zlton.com "is completely false" and that the website is not an official channel of the resort. An alleged screenshot of an announcement on zlton.com has been widely spread on the internet. It says that "foreigners, visitors from Hong Kong, Macao and Taiwan, and visitors of the Uyghur ethnic group cannot enter Disneyland according to epidemic prevention and control measures." The post was deleted by author on Monday.
Hong Kong's Ocean Park seeks HK$2.8 billion to survive
>> Hong Kong's embattled Ocean Park, which is seeking HK$2.8 billion in fresh government funding to stay afloat and launch new initiatives, plans to revamp its business model by charging fees for individual attractions and offering free access to a retail, dining and entertainment zone.
Senior adviser calls for underwater rail tunnel to holiday island Hainan
>> A senior adviser to the Chinese government is calling for a proposed road and rail tunnel between mainland China and its southern island province of Hainan to be put back on the agenda, to boost the island's economy and help Beijing gain a foothold in the South China Sea. Revival of the idea could boost the economy and slash journey time to the island to 10 minutes by high-speed rail.
Air China begins split terminal operations in Beijing
>> Air China has begun operating from two terminals at Beijing Capital International Airport as rivals leave for the newly-opened Daxing airport. Over 70 flights to 21 domestic destinations, including services to the Inner Mongolian capital of Hohhot, will now operate out of Terminal 2 instead of Terminal 3. The split terminal operation could result in significantly longer layovers for passengers transiting in Beijing.