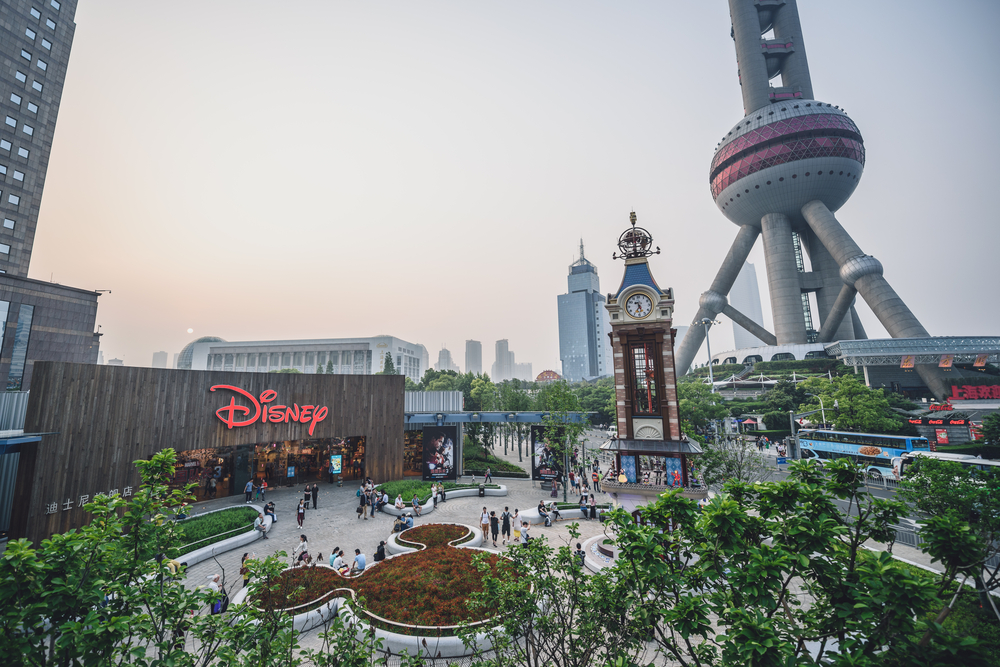 Shanghai Disneyland said on Monday that information shown recently on travel website zlton.com "is completely false" and that the website is not an official channel of the resort.
An alleged screenshot of an announcement on zlton.com has been widely spread on the internet. It says that "foreigners, visitors from Hong Kong, Macao and Taiwan, and visitors of the Uyghur ethnic group cannot enter Disneyland according to epidemic prevention and control measures." The post was deleted by author on Monday.
"Shanghai Disney Resort is operating normally with enhanced health and safety measures in place. We welcome all guests who have purchased a valid park ticket or pass, hold a Shanghai Disneyland Reservation QR Code and a green Health QR Code, and pass the temperature screening at the resort entrance. We have commenced an investigation into the platform," Shanghai Disney said on its official WeChat account on Monday.
Zlton.com shows on its website a travel package including two Disneyland tickets for adults and one night at a nearby hotel for only RMB 799 (USD123).
On the official website of Shanghai Disney Resort, a ticket for an adult is RMB 399. The cheapest double room is RMB 980 (excluding service fee) from Tuesday to Wednesday at the Toy Story Hotel, so the total fee for two adults could be RMB 1,778 at the cheapest.
Zlton.com could not be reached as of press time. But a member of the online customer service staff confirmed online with the Global Times on Monday that the tickets for Shanghai Disneyland are real.
Read original article