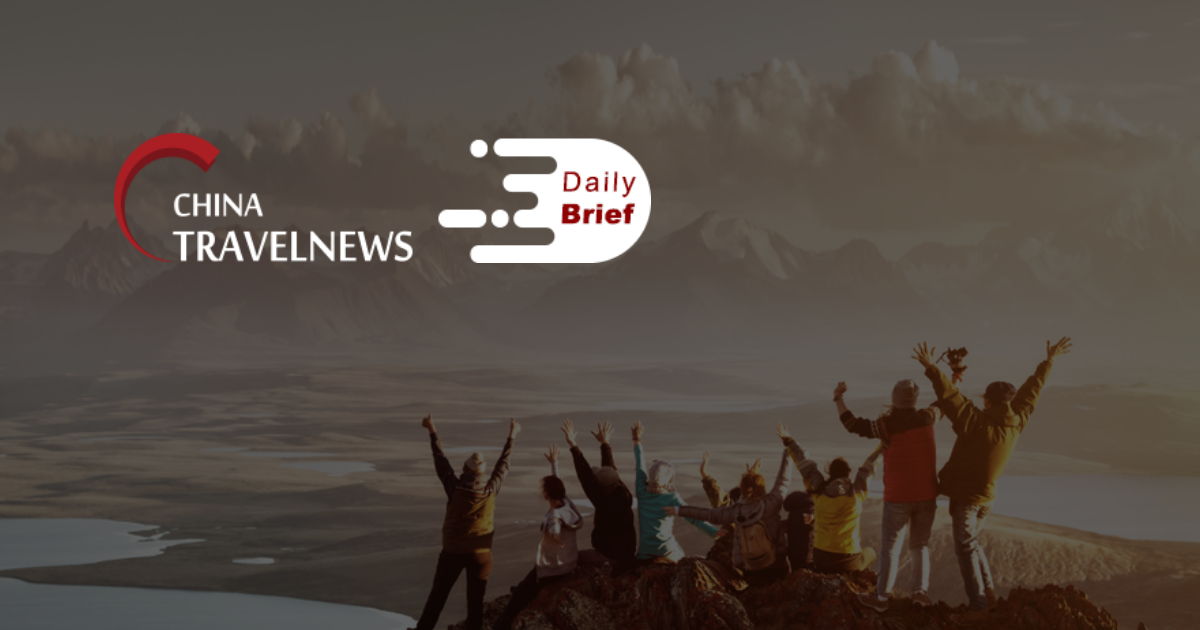 China eyes reopening international travel, aiding casino, travel stocks
>> In statements to the World Economic Forum on Tuesday, Chinese premier Li Keqiang indicated China will continue to pursue reopening policies, including the resumption of international travel. According to Chinese state media, the premier that has become the face of reopening across China cited improvements to visa and COVID testing policies, cross-border travel for work, and international flights are on track for a return. Opening up after COVID was called a "fundamental national policy" by the high-ranking Li.
China to fine Didi more than $1 billion for data breaches, sources say
>> Chinese authorities are preparing to impose a fine of more than USD 1 billion on ride-hailing firm Didi Global, people familiar with the matter said on Tuesday, a move that could bring an end to a probe into the firm's cybersecurity practices. The fine would be more than RMB 8 billion (USD 1.28 billion), accounting for about 4.7% of Didi's USD 27.3 billion total revenue last year.
XPeng Motors reaches deal with eHi Car Services
>> Chinese EV automaker XPeng Motors announced on July 19 that it has reached a strategic cooperative relationship with China's leading car rental services provider, eHi Car Services. The two sides will increase vehicle procurement and improve operation cooperation in the next three years.
Macau readying for Covid-restriction easing
>> The Macau government said on Tuesday it is preparing fresh arrangements for its containment of Covid-19 infection in the city, via what it calls a "consolidation phase", though it didn't give specific details, other than a health official subsequently saying such a period might last two weeks.
Macau June visitor arrivals down 37% as Covid hits
>> Macau saw 381,000 visitor arrivals in June, representing a 36.6% month-on-month decline, according to a Tuesday release by the city's Statistics and Census Service. The sequential decrease was linked to "tightened cross-boundary measures" between the city and Zhuhai, in Guangdong province, normally the main entry point to Macau for tourists from the Chinese mainland. That was after a series of Covid-19 infections was detected in Macau in mid-June.
Fantawild opens Glorious Orient theme park
>> Fantawild Holdings, a leading one-stop solution provider in the theme park industry, has opened its latest site in China's Jiangsu province. Huaian Fantawild Glorious Orient has been developed by the leisure firm in partnership with the City of Huaian local government. Following a total investment of over RMB 3 billion, the park officially opened on July 1, covering an area of approximately 600,000 square meters.
Louvre Hotels enters Hungary
>> Louvre Hotels Group, part of Chinese conglomerate Jin Jiang International, is to enter the Hungarian midscale hospitality market with the opening of a hotel under its Campanile brand in Budapest. Louvre Hotels Group's portfolio currently includes over 1,600 hotels in 54 countries, from 1 to 5 stars, including such brands as Première Classe, Kyriad, Kyriad Direct, Campanile, Tulip Inn, Golden Tulip and Royal Tulip.
H World Group reports mixed preliminary results for second quarter
>> H World Group, the Chinese hospitality giant formerly known as Huazhu Group, reported its preliminary results for hotel operations in the second quarter this year. For Legacy Huazhu hotels, RevPAR in Q2 2022 only recovered to 69% of the 2019 level. April and May were the hardest hit with RevPAR only having recovered to 53% and 65% of the 2019 levels respectively. Legacy DH hotels have seen an accelerating RevPAR recovery in Q2 2022. While RevPAR in March was 35% lower than the 2019 level, June RevPAR was only 1% behind that of 2019.