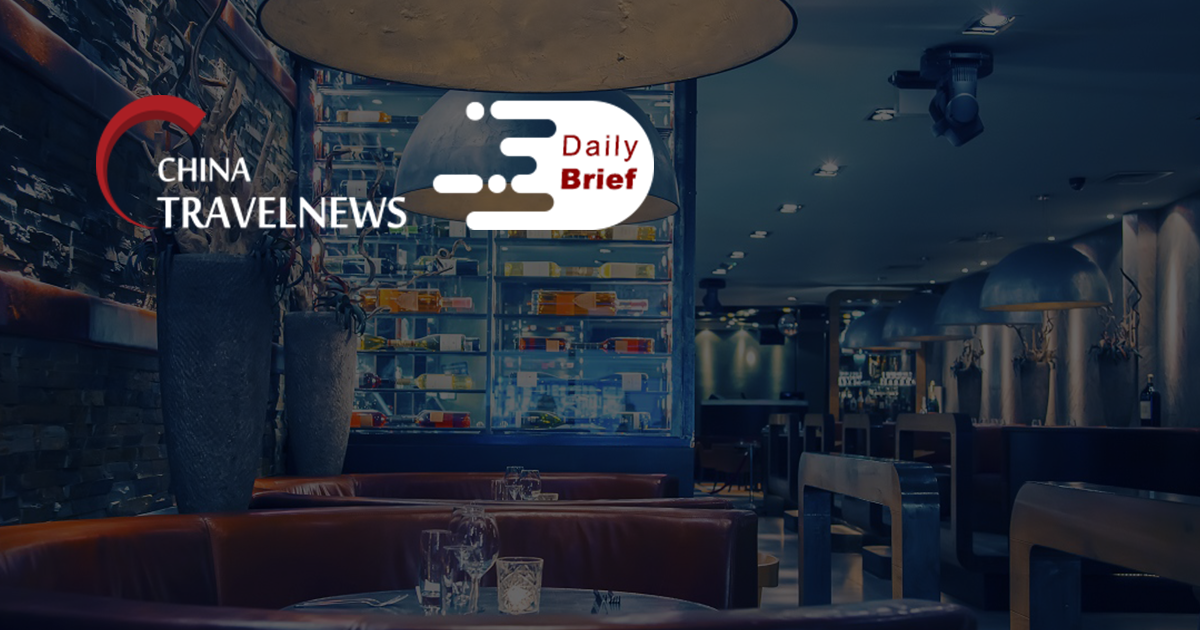 Sports tourism increasingly popular among China's young generations
>> An increasing number of young adults are keen on sports tourism, with the Post-90s (born in in the 1990s) being the mainstream and accounting for 40% of the total, according to a recent report on China's sports tourism released by travel services and social networking platform Mafengwo and state-backed China Tourism Academy. "Sports+social" has become a trend among the young generations.
China's top travel agency denies report of bid for Korean online retail platform
>> China's leading online travel agency Trip.com is reportedly joining the race to acquire South Korea's online retail platform Interpark as the company aims to expand its presence in Korea's travel and culture segments, according to local news outlet in South Korea. But a spokesperson of Trip.com denied the report, saying the company has no intention of joining the bid.
COVID-19 devastates the world, but China becomes top domestic market for first time
>> COVID-19's impacts on global air transport were clearly devastating as the world recorded just 1.8 billion flight passengers in 2020, a decrease of 60.2% compared to the 4.5 billion who flew in 2019, according to data from IATA. China became the largest domestic market in 2020 for the first time on record, as air travel rebounded faster in their domestic market following their efforts to control COVID-19. The large domestic China market flew close to 20% of global RPKs in 2020, a significant rise from around 10% in 2019. Three of the global top five domestic passenger airport-pairs were in China.
Hong Kong's tough measures may affect Cathay as Europe pressures airlines to add flights or lose runway slots
>> Asian airlines risk losing access to airports in Europe if strict Covid-19 restrictions at home prevent them from increasing international flights by the end of the year, the head of an aviation industry trade group has said. The European Commission served notice on July 23 that airlines must use at least half their allocated airport runway slots between November and next April, or suffer reductions in future. Hong Kong carrier Cathay Pacific is among the airlines most at risk from Europe's pressure to push the crippled international aviation industry back towards pre-pandemic levels.
Chinese people made 1.8 billion+ trips in first half of 2021, recovering 61%
>> Chinese people made 1.871 billion domestic trips in the first half of 2021, up 100.8 percent year-on-year, recovering to 60.9 percent in the same period in 2019, the pre-epidemic level, data from the Ministry of Culture and Tourism showed. The growth rate has gradually slowed due to last year's low base, said the ministry. During the beginning of last year, the whole country's tourism industry was dealt a heavy blow amid pandemic shadow.
Resurgence of coronavirus sends chill through hot summer tourism market
>> The domestic tourism market in China has experienced an unexpected and abrupt summer "chill". The new coronavirus outbreak in Nanjing, Jiangsu Province, has been a heavy blow for the fragile market which was on track for recovery with the waning of the pandemic. Zhengzhou in central China's Henan Province has also suspended the operation of all A-level tourist attractions due to new outbreak of infection cases.
China tightens travel restrictions as Covid-19 Delta variant cases spike
>> China is confronting its broadest Covid-19 outbreak since coronavirus first emerged there in late 2019, with the delta variant spreading to places that had been virus-free for months, including the original epicentre of Wuhan. Delta has broken through the country's virus defences, which are some of the strictest in the world, and reached nearly half of China's 32 provinces in just two weeks.
Guangdong advises public against non-essential trips
>> Authorities in Guangdong have advised the public to "avoid non-essential trips" outside of the province, as a precaution against the risk of spreading Covid-19. The province, which has a population of more than 100 million, is the largest-single feeder market currently for Macau's tourists. In a recent statement, the Guangdong authorities also said that the public should not travel to areas within the country considered either 'mid-' or 'high-risk' for Covid-19, and should avoid trips overseas.