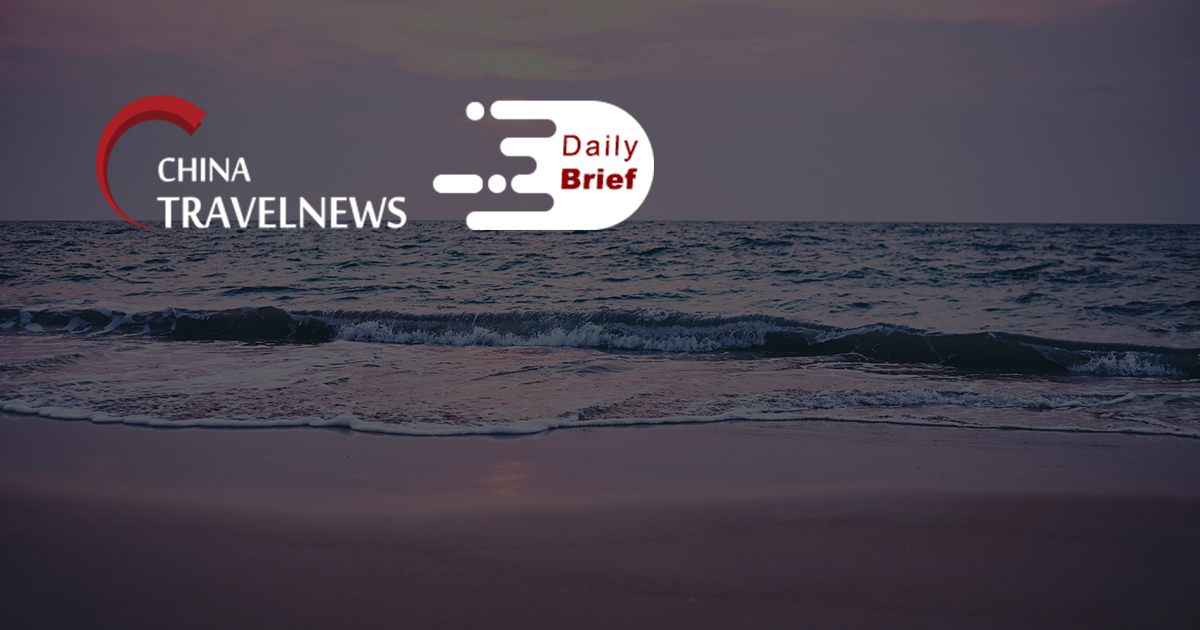 China hotel trends report: Hoteliers express stronger confidence for Q1
>> The outlook for China's hotel industry was more positive in the second half of 2020 compared to the first half, according to a report issued by travel consulting firm Horwath HTL China. On the expectation of how the average occupancy rate in Q1 of 2021 would recover compared to the 2019 level, about 32% of thought it would recover to the same level of 2019, 12% expected it would surpass the 2019 level, while more than 50% believed the occupancy rate would still lag far behind, according to the report.
New York investment firm acquires 6.64% stake in Trip.com Group
>> Pzena Investment Management, a New York-based investment management company, has acquired a 6.64% stake in Chinese online travel company Trip.com Group, according to the OTA giant's SEC filing. Pzena Investment did not mention the identity of its clients for the stakeholdings. But it stated that no one client of them holds a stake of 5% or more, which will trigger reporting duty. As of February 3, the online travel company was worth USD 18.98 billion.
Singapore sees plummeted number of Chinese visitors in 2020
>> Singapore witnessed a year-on-year nosedive of 88% in the number of visitor arrivals from the Chinese mainland to around 342,460 in the first three quarters of 2020, the Singapore Tourism Board (STB) reported. The Chinese visitors spent some SGD 537 million in the first nine months of last year, down 83% year on year.
HNA-backed Hong Kong Airlines in danger of getting wings clipped
>> Embattled Hong Kong Airlines may again face the risk of losing its flying license due to financial concerns, a little more than a year after getting a reprieve from the local aviation authority. The 14-year-old airline's dilemma has emerged as the low-cost carrier's major stakeholder, the once high-flying conglomerate HNA Group, is dealing with its own financial problems. The carrier is just the latest firm pushed to the brink of crisis by HNA Group's struggles under a mountain of debt.
Chinese New Year travel outlook is quickly deteriorating
>> The latest flight data from ForwardKeys shows that the domestic travel outlook for the Chinese New Year has been hurt by the rise in new cases in China. The past few weeks of ticketing have been progressively getting worse, dropping to 43.6% fewer tickets issued in the week of January 8-14. Last-minute bookings have been one of the key features since the pandemic started, with around 60% of tickets issued up to 4 days before traveling.
Deutsche Hospitality plans Steigenberger hotel in Kunming
>> Deutsche Hospitality and its Chinese owner Huazhu are planning a further hotel project in China in the form of a new Steigenberger Hotel in Kunming. Two Steigenberger Hotels in Haiyan on China's East coast were already announced last year. The latest move means that the hotel group's portfolio will be gaining an attractive destination in the South-West of the country.
TravelSky works with Unisys ClearPath Forward Technology
>> TravelSky has deepened its partnership with Unisys Corporation and taken Unisys ClearPath Forward technology as a secure platform to process business-critical transactions including passenger reservations, cargo bookings and load calculations. The new technology will provide TravelSky with expanded processing capacity to support China's aviation industry as it rapidly recovers from the impact of COVID-19.
FCM Travel Solutions unveils its China HUB solution
>> Global travel management company FCM Travel Solutions has unveiled its China HUB solution for clients in mainland China. Hosted with Alibaba Cloud, the cloud-based platform was built to meet compliance requirements to China's updated cybersecurity law.
Dufry and HDH open the Global Duty Free Plaza in Hainan
>> Dufry with partner Hainan Development Holdings (HDH) has opened its first shop in Hainan on 31 January; just in time for the important Chinese Spring festival. The opening of the new Mova Mall duty-free shop represents Dufry's first step in mainland China's duty-free market and marks an important entry point in the attractive Hainan market.