The latest flight data from ForwardKeys shows that the domestic travel outlook for the Chinese New Year has been hurt by the rise in new cases in China.
To prevent the spread of the virus, the vast majority of provinces have been strongly advised by the authorities to not travel outside their residential provinces for the holiday. For those who intend to travel back to their hometowns, it will be required to submit a negative COVID-19 test 7 days before the departure date.
"Looking at issued tickets for Chinese domestic travel, the past few weeks of ticketing have been progressively getting worse, dropping to -43.6% tickets issued in the latest week of data (January 8-14)," says Nan Dai, China Market Expert at ForwardKeys.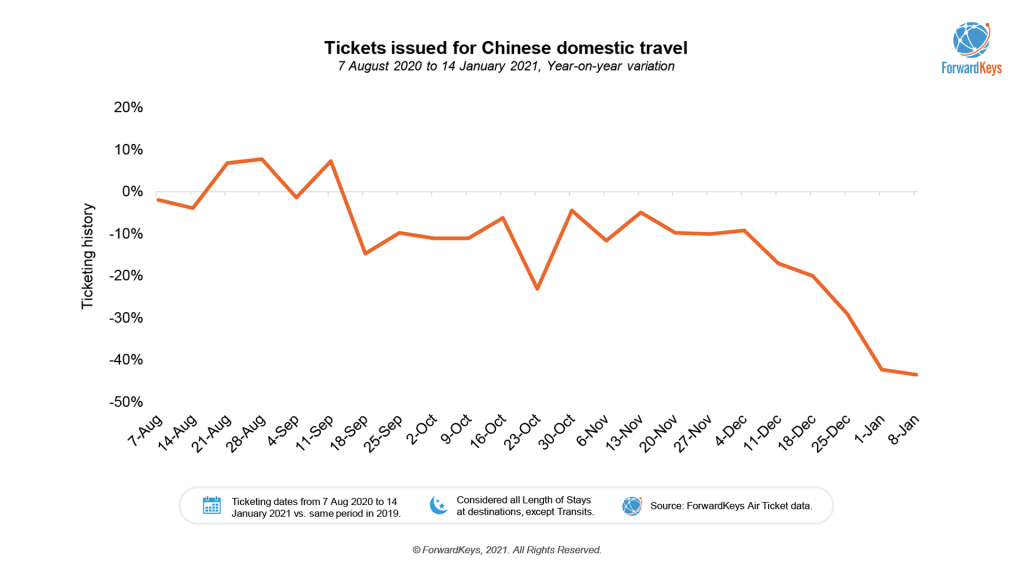 The outlook is sadly quickly deteriorating for Chinese New Year travel. "When we looked at the number of tickets issued to travel within China for the Chinese New Year monitored period last December, it was -57.3% down in same period in 2019. Now, with all the tickets have been issued as of January 14, it is down -70.9%," adds Dai.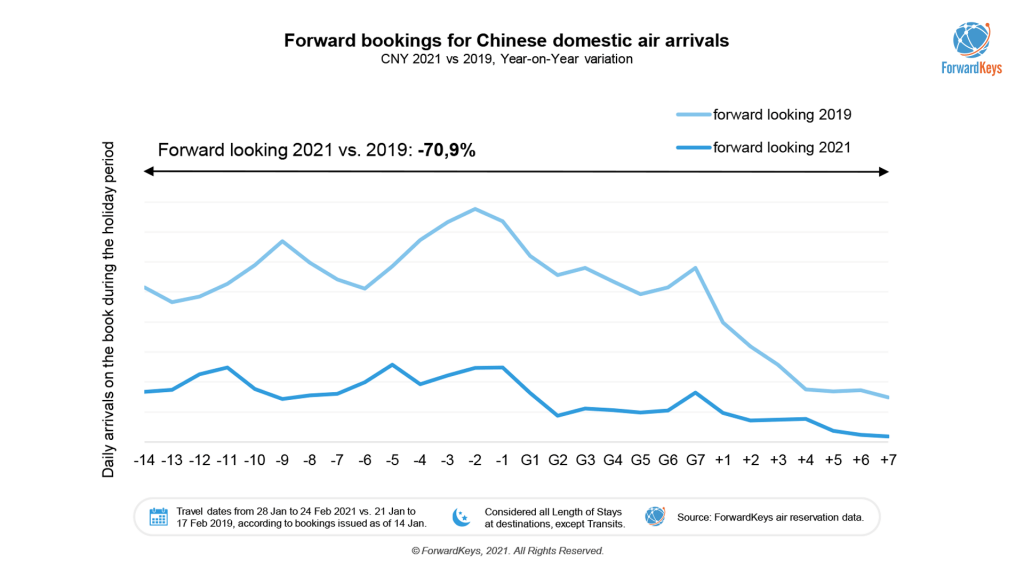 There is still one month for travelers to book tickets during the Chinese New Year period, and what 2020 taught the travel industry is that booking last-minute is now part of the "New Normal".
"We know that last-minute bookings have been one of the key features since the pandemic started, with around 60% of tickets issued up to 4 days before traveling. So, the situation could be improved. But first, the priority for the Chinese authorities is to keep the spread of the virus under control nationwide," concludes Nan Dai.
Read original article