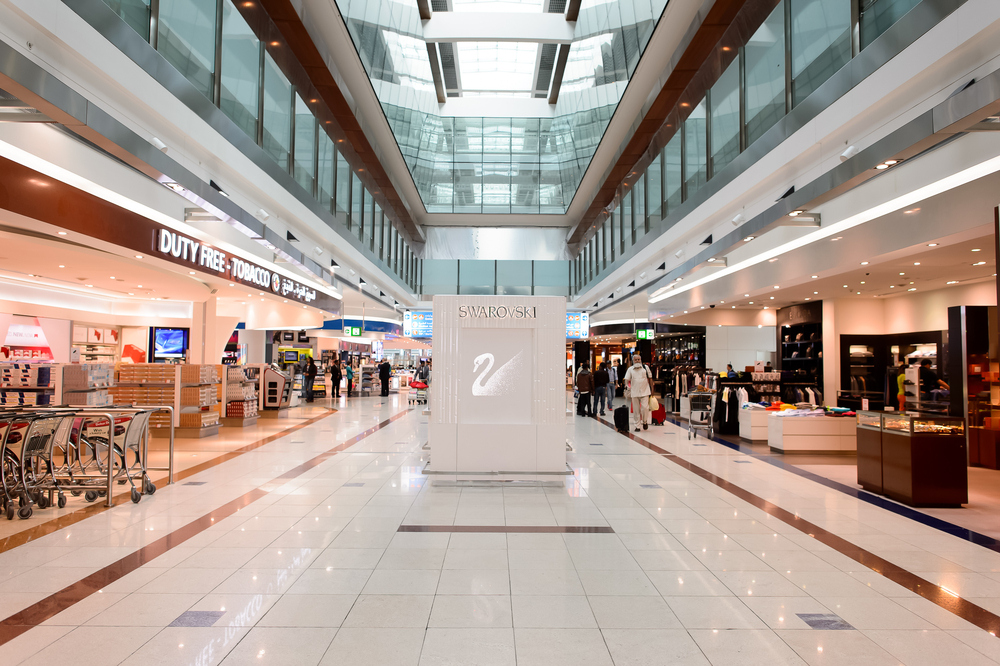 Dufry with partner Hainan Development Holdings (HDH) has opened its first shop in Hainan on 31 January; just in time for the important Chinese Spring festival.
Based in the city-centre of Hainan's capital Haikou, the new downtown duty-free shop called GDF Plaza (Global Duty Free Plaza), offers customers a selection of internationally renowned brands and local premium labels covering all core categories such as perfume & cosmetics, food and confectionery, wine & spirits and sunglasses. Customers can also enjoy the online reserve and collect service, allowing them to preorder products.
The opening is the first phase of operations at the Mova Mall complex, with further openings planned in Q3 2021 and in the first quarter 2022. The full complex will span over two buildings of the Mova Mall, Aquarius and Capricorn, and offers visitors a shopping experience across 38,920sqm of retail space once fully completed. For the second and third opening phases, an additional range of top luxury and lifestyle brands has been engaged allowing to further extend the product offer to reach over 350 brands, stated Dufry.
Dufry Group CEO Julian Diaz commented: "We are proud to see the first shop of our collaboration with Hainan Development Holdings now welcoming customers, who enjoy shopping in this attractive environment offering unique experiences. The combination of Hainan Development Holding's in-depth understanding of the local market with Dufry's global duty-free expertise, customer behavior insights and access to all the renowned global brands creates a unique combination of skills contributing to the successful development of this promising business. We are looking forward to continue our collaboration with HDH and identify further duty-free opportunities in the fast-growing Hainan market."
The opening of the new Mova Mall duty-free shop represents Dufry's first step in mainland China's duty-free market and marks an important entry point in the attractive Hainan market.
Read original article