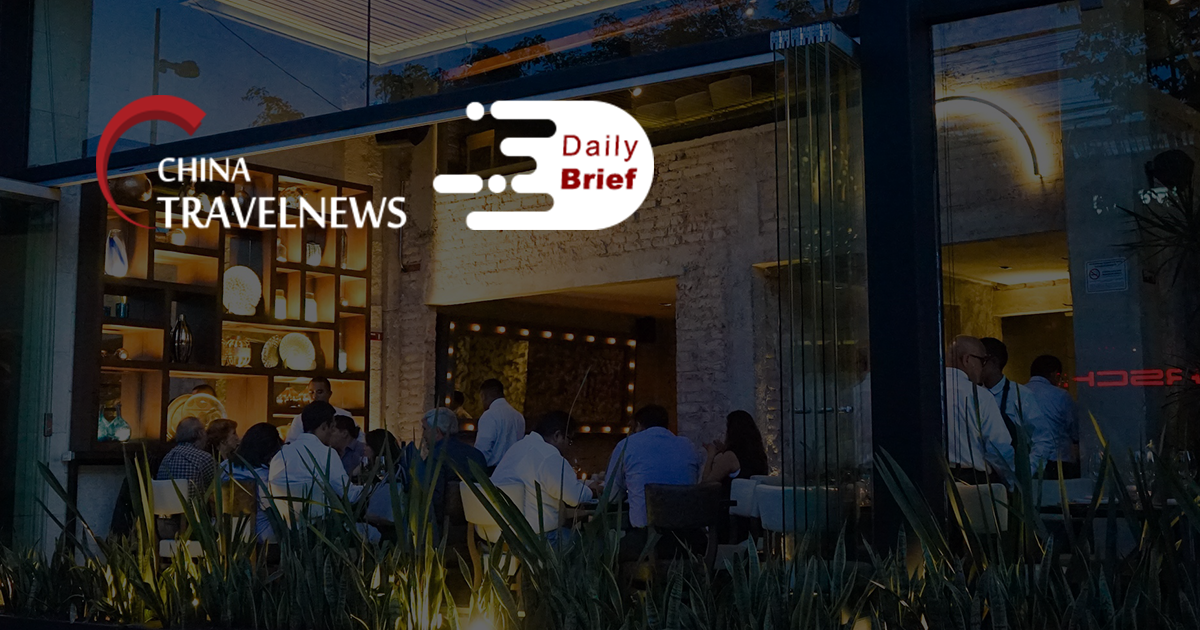 Tongcheng-Elong partners with Kuaishou on live-streaming, short videos
>> Chinese online travel agency Tongcheng-Elong has partnered with Kuaishou, a short video sharing and social network platform, to integrate travel products with short video and live-streaming content. Tongcheng-Elong and Kuaishou will cooperate in areas such as supply chain, user traffic, content creation, branding and marketing, and data sharing.
Upscale hotel group New Century invests in business hotel Hanyue
>> New Century Hotel, an upscale-focused hospitality group backed by Trip.com Group and GreenTree Hospitality, announced that it has invested in business-travel hotel brand Hanyue Hotel. The two companies vowed to strengthen their cooperation in product, technology, membership, central reservation and platform construction.
Travel group LN Holdings acquires two tour operators to expand destination network
>> Guangzhou-based hospitality and tourism group LN Holdings announced on December 22 that it agreed to acquire a 51% stake in both Xi'an Qinfeng International Travel Agency and Shanxi Modern International Travel Agency. Guangzhilv will leverage the two acquisitions to build the company's northwestern and northern offices and further compelte its national source-market and destination-service network.
China says it will take necessary countermeasures after U.S. visa restrictions
>> China said on Tuesday that it would continue to take necessary countermeasures to defend its legitimate rights and interests in response to additional visa restrictions by the U.S., according to the Chinese Foreign Ministry. The U.S. imposed additional visa restrictions on some Chinese officials on Monday over alleged human rights issues, according to a statement by the U.S. State Department.
Europe preparing for the return of Chinese tourists
>> Before COVID-19 took place, China was Europe's fastest-growing source market for international tourism with about 5 million Chinese tourists every year. In a sector that has been dramatically hit by the pandemic, operators are confident that recovery will progressively start once a huge vaccination program takes place. European destinations are now targeting WeChat for promotion.
Club Med of Fosun Tourism speeds up recovery in Asia Pacific
>> Fosun Tourism said that its Club Med resorts in China have kept recovery momentum since the beginning of the fourth quarter. As of December 18, the booking volume of Club Med resorts in China since Q4 achieved year-on-year growth of more than 30%. As of the end of 2020, the capacity of Club Med in Asia Pacific is expected to return to nearly 70% of the same period in the last year.
ForwardKeys predicts China outbound travel to rise over 80% in 2022
>> The long-term outlook for China outbound travel is looking promising according to ForwardKeys' Traveller Statistics forecast. In 2021, ForwardKeys predicts an increase of 38.7% on year-on-year variation while 2022 will see a giant increase of 83.8%. The first region to benefit from this excited group of travelers from China will be neighbors in the Asia Pacific, followed by Europe and in the last position, North America.
China Eastern subsidiary OTT Airlines to launch on Dec 28
>> Despite the ongoing pandemic, China hasn't stopped developing its aviation industry. A brand-new carrier, OTT Airlines, will be launched on December 28. OTT, a subsidiary of China Eastern Airlines, will provide only regional services and will be based at Shanghai Hongqiao Airport.