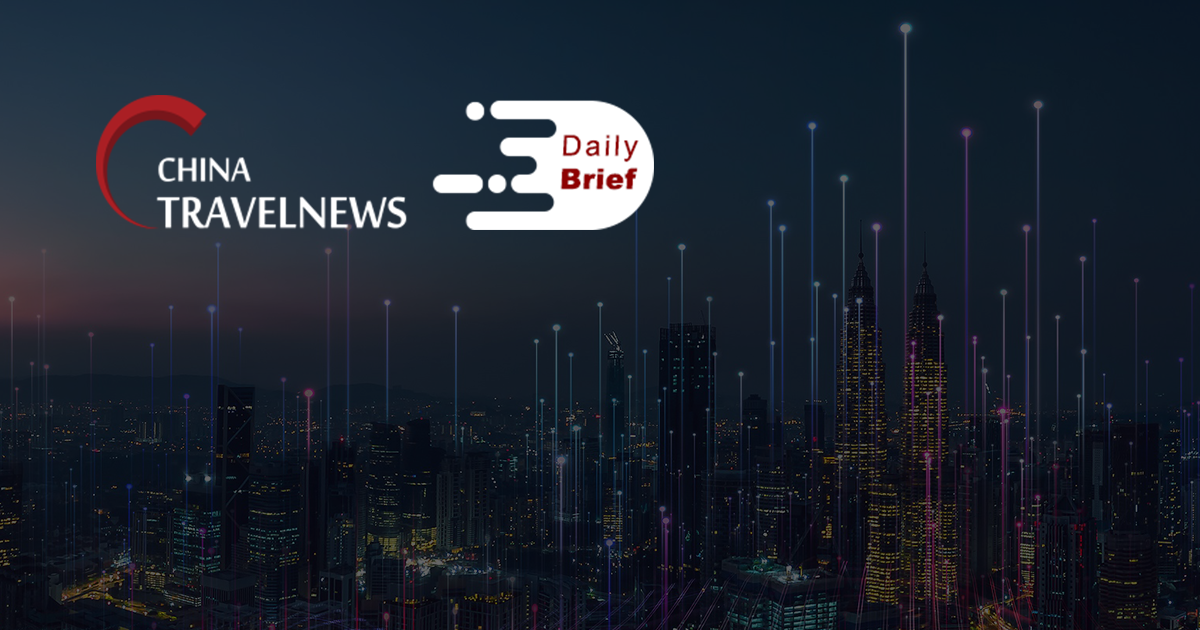 China Southern Airlines sees 38.8% drop in passenger capacity for 11 months
>> China Southern Airlines revealed that its passenger capacity by available seat kilometers dropped 21.36% in November from the same month last year. Domestic capacity rose 8.48% during the time while regional and international capacity decreased 85.65% and 90.44%. Passenger load factor was 73.74% last month, 8.32 percentage points lower than November 2019.
Chinese carrier eyes Etihad's Air Serbia stake
>> One of China's three leading airline groups has expressed interest in taking over Etihad Airways' minority stake in Air Serbia, according to the Serbian daily "Danas". The Chinese government has informed its Serbian counterpart that a "Chinese state-owned company is prepared to take over a 49% stake in another troubled Serbian company". The Serbian government is prepared to approve the proposal but there is concern that Brussels would disapprove.
Club Med and Thomas Cook launch a new connection through DerbySoft
>> DerbySoft, a leader in high-performance distribution services with over 400 connections, announced a new connection between Club Med, the luxury all-inclusive holiday provider, and Thomas Cook, the UK-based holiday company that relaunched this year by Chinese conglomerate Fosun offering thousands of hotels and flight routes for customers to design their own holidays online.
China, Cuba officials strengthen tourist cooperation
>> Officials from China and Cuba strengthened relations Wednesday after a memorandum of understanding was signed to design joint cooperation plans and projects, in order to expand tourist flows to the Caribbean nation. Cuban Ambassador in Beijing Carlos Miguel Pereira said this is an important step and it will pave the way for a greater presence of Chinese travelers on the island.
China among top themes in travel sector as recovery beckons
>> With lockdowns back across several countries to contain the possible second or third wave of COVID-19, China's domestic travel rebound has fueled discussions in the travel and tourism sector. As a result, mentions around "China" and related keywords have risen by over 16% in 2020 (as on December 10) earnings call transcripts compared to 2019, reveals GlobalData, a leading data and analytics company. China's domestic travel recovery caused Hyatt, Hilton and Mariott to experience an occupancy upswing.
Hainan offshore duty-free sales pass $3.8 billion for 2020
>> Offshore duty-free sales on Hainan island surged to RMB 25 billion (USD 3.82 billion) for the year to December 14, according to official figures released to The Moodie Davitt Report by Invest Hainan, the official WeChat account of Hainan Provincial Bureau of International Economic Development. Sales have rocketed since the implementation of the new offshore duty-free shopping policy on July 1, a far-sighted program designed to stimulate Hainan's economy and maximize Chinese travel consumption at home rather than abroad.
China to grant 21 tourist attractions 5A rating
>> China is planning to grant another 21 tourist attractions 5A rating, the Ministry of Culture and Tourism said Wednesday. Among the selected attractions are the tourist zone of Daming Palace in northwest China's Shaanxi Province and the Taohuayuan scenic area in central China's Hunan Province. Being the topmost level in China's tourist attraction rating system, a 5A rating indicates exceptional overall tourism quality.