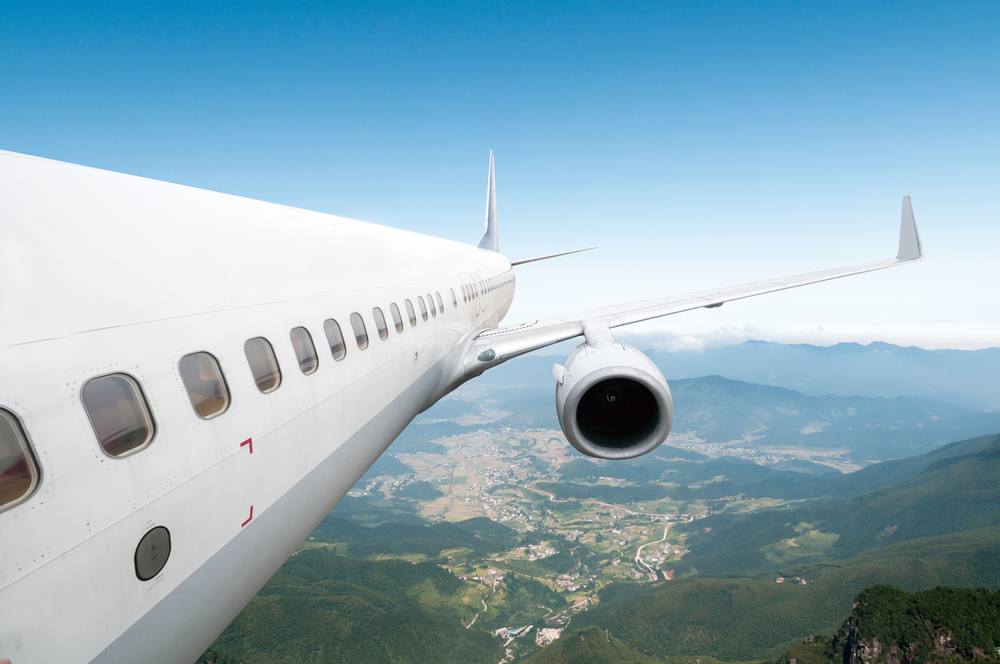 Hong Kong relaxes its Covid travel restrictions at airport
Starting Saturday, transiting and outbound passengers at Hong Kong International Airport -- except for those bound for China -- will no longer be required to undergo temperature screening, the government said in a statement on Friday.

Hong Kong is also relaxing its three-day hotel quarantine requirement for air crews, again effective Sept. 10. Under the new plan, locally-based crews on overseas passenger flights will undergo a "test and hold" arrangement upon arrival, and may leave the airport after a negative Covid test, the government said in another statement.
Chinese authorities ask citizens to limit travel until October end
China Thursday asked people to restrict their travel until the end of October as the risk of new coronavirus outbreaks remained high. Health, transport, and state council officials told reporters that the pandemic was still high and defense against imported cases remained under intense pressure, state-run China News Service reported. The transport ministry expected the number of trips for the Mid-Autumn Festival to be 32% lower than in 2020 and 53% lower than in 2019.
Macau tourism representative with low expectations for Mid-Autumn visitation
Tourist arrivals may not reach a satisfactory level during the upcoming Mid-Autumn Festival, as mainland authorities have urged the public to stay home and reduce travel during the holiday, the chairman of the Association of Federation of the Industry and Commerce of Macau Tourism, Leng Sai Wai, told Macau News Agency (MNA).
Chinese prefer short-distance travel for Mid-Autumn Festival
A short-distance trip will absolutely become the first choice among people who want to travel for the upcoming Mid-Autumn Festival holiday starting from Sept 10 to 12 in China, as the National Health Commission on Thursday suggested that the public stay put in their respective regions to reduce cross-city traffic flow and cut infection risks of the COVID-19 outbreak, China News Service reported on Friday.

This is in line with the predictions of multiple online travel service platforms that expected local tours and neighboring city tours will be the major preference as local governments have implemented a stay-put suggestion.
Qantas pushes back Hong Kong flights to January 2023
Qantas is the latest airline to reset its hopes for a return to Hong Kong, following another schedule shuffle for the Sydney-Hong Kong route. The Qantas website now lists Monday January 30, 2023 as the carrier's first direct flight between Sydney and Hong Kong, scrapping an earmarked November 7 return for QF127/QF128, while Melbourne-Hong Kong is off the books until March 25, 2023.
Haikou International Duty Free City set to open soon
The construction of Haikou International Duty Free City is progressing steadily and is expected to open to the public at the end of this year, according to a briefing held by the officials of China Tourism Group Duty Free Corporation. The city covers 926,000 square meters, and already over 800 brands have confirmed their presence.
Former Meituan hotel-unit chief ventures into prepared meals and cooking robots
As prepared meals are increasingly being served in China hotels to help reduce costs, robotics research and development company Xianglu Technology has set up a new subsidiary named Mars Mainland Food (Beijing ) Ltd as a prepared meal brand to capture this growing market.

In November 2021, Mr. Qing Guo, formerly a member of Meituan's senior management team, joined Xianglu Technology as its co-founder and CEO.
Fosun International plunges to nine-year low as tourism stake cut
Shares in Fosun International, the flagship of Shanghai billionaire Guo Guangchang, tumbled by 5.9% to a more than nine-year low in Hong Kong on Tuesday as the investment company lowered its stake in troubled global tourism unit Fosun Tourism, the owner of Club Med and other luxury travel brands. Fosun Tourism, whose brands also include Atlantis and Thomas Cook, said last month it had started to recover from the worst of the impact on Covid-19 on its business.
China seen overtaking US as biggest travel and tourism market by 2032
China is likely to overtake the US to become the world's biggest travel and tourism market by 2032, up from second position in 2021, according to the World Travel and Tourism Council. In China, the sector's contribution to GDP could reach $3.9 trillion by 2032.
China Eastern builds on stability + progress motive in 2022
China Eastern Airlines said the company has made progress on several counts, including new avenues for revenue generation, strengthening of its loyalty initiative and its refined route network strategy in the first half of this year. The carrier indicated that domestic recovery has initiated after hitting the bottom in April this year.
Taiwan to resume visa-free travel but keep quarantine for now
Taiwan will resume visa-free entry for travelers from countries it currently shares diplomatic ties with but will maintain a three-day quarantine requirement as the island takes halting steps toward easing its Covid-restrictions.

Arrivals from more than 60 countries -- including the US, UK and Australia -- are eligible for visa-free entry starting Sept. 12, though the duration of their permitted stay varies, Taiwan's Bureau of Consular Affairs said in a statement on its website Monday.
Ride-hailing firm Wanshun to go public in US via SPAC
On September 4, Chinastarmarket.cn reported that Wanshun Car-Hailing, a Shenzhen-based ride-hailing service platform, has recently reached a cooperation agreement with an overseas special-purpose acquisition company (SPAC), planning to be listed in the US this year. Data show that the firm's car-hailing business and new energy vehicle sales business in 2021 brought in more than RMB 5 billion.
Radisson Hotel Group plans Australasian expansion
Radisson Hotel Group has unveiled plans to expand its Australasian portfolio with a range of strategic partnerships and diverse business models to enable exponential growth across the region by 2025. The expansion will target capital cities and popular regional destinations across Australia and New Zealand, such as Sydney, Melbourne, and Brisbane, and will be driven through a combination of growth models such as strategic alliances and master license agreements with its partners. The group will also seek opportunities to make tactical mergers and acquisitions, and will offer owners attractive, cost-effective options for property conversions.