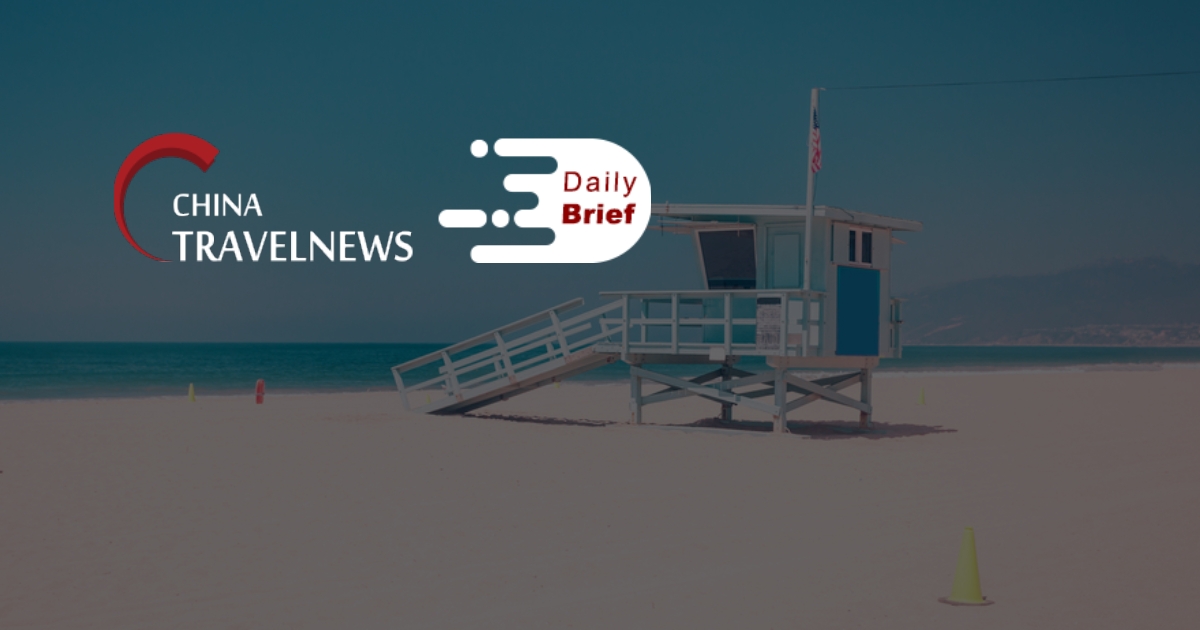 China sees 224 million railway passenger trips in July
>> Railway travel continued to rebound in July, with 224 million passenger trips being made. The daily average number of trips jumped 30.9% on a monthly basis, according to data the China State Railway Group Co sent to the Global Times on Tuesday.
The surge in railway trips came as the tourism market experienced an accelerated recovery during the summer time, a travel peak season. In July, the number of tourist-based bookings for summer vacations rose 35% month-on-month on China's online travel platform Trip.com, data from the company showed.
Absence of Chinese airlines in Australia pushes up cost of flights to Europe
>> In the first six months of 2019 the nine China-based airlines operating passenger services into Australia carried a total of 915,641 passengers. In the same six-month period in 2022 that number had shrunk to just three carriers and they transported a total of 22,251 passengers. In their absence, the remaining carriers have seized the opportunity and jacked up their prices on their European flights.
Outbound international passenger flights surge, as China relaxes travel restrictions
>> Outbound international passenger flights from China are likely to grow by more than 200% month-on-month in August, industry data showed on Monday, as China continued to relax travel restrictions. Flights to the US in particular are predicted to soar four times, the data showed. A total of 2,845 outbound international flights are scheduled to operate in August, up from 904 in July, information provider VariFlight said in a statement sent to the Global Times on Monday.
Finnair restarts flights to second Chinese city Guangzhou
>> Flights to the Chinese port city of Guangzhou are being restarted by Finnair after a gap of more than two years due to the pandemic. A direct weekly Aribus A350 service from Helsinki is being relaunched on September 6. Finnair also runs flights on a weekly basis to China's largest city of Shanghai, as well as a range of Asian cities, including Tokyo and Bangkok.
Beijing Wtown offers a touch of Tunis
>> Beijing Wtown in the capital city's Miyun district joined the Tunis tourism bureau and offered an exotic experience for visitors on July 30. The event was part of the town's efforts to speed up recovery of tourism in the summer.
China to organize more charter flights to boost foreign trade
>> As China vowed to boost international trade, more charter flights have been and will be organized for Chinese traders to go abroad and for foreign merchants to come to China, allowing more face-to-face contact that is crucial to maintaining trade partners. The latest example was the business charter flight carrying 163 Pakistani businessmen to Yiwu, East China's Zhejiang Province, arriving on Saturday, according to a press release by the Yiwu municipal government on its WeChat account on Saturday.
Macao to ease Covid-19 restrictions on August 2
>> The gambling hub of Macao will allow bars, restaurants, salons, gyms and entertainment venues to reopen on Tuesday, August 2, lifting a citywide Covid-19 lockdown that lasted more than a month. From Tuesday, people will be required to show proof of a negative Covid-19 test taken within the prior 72 hours to enter most venues.
Hong Kong: new passport mobile application stations forthcoming
>> The Hong Kong SAR government will be launching new Passport Mobile Application Stations (PMAS) starting September 2022. Applicants will be able to submit both new passport and renewal applications through the various PMAS that will be located throughout the different districts of Hong Kong SAR by presenting their valid Hong Kong SAR permanent identity cards as well as supporting documents.
Beijing, Shanghai start inter-regional recognition of COVID test result to reduce economic impact
>> Multiple places, including Beijing and Shanghai, have started inter-regional recognition of COVID-19 test results as the Chinese central government urged regional authorities to improve test data sharing between each other to enhance the convenience of the public to travel and reduce the impact of epidemic prevention on economic development.
Chinese authorities abolish visa invitation requirement for Germans who intend to resume work in China
>> The Chinese Embassy in Berlin, Germany, has announced that German nationals who intend to apply for a visa to resume work or business in China in the areas of economy and trade, education, science and technology, sports, culture, etc., no longer need to provide an invitation letter. According to China Briefing, the move signals further easing of restrictions on foreign travel and entry into China and will facilitate travel for German business people and visits by the leadership of German companies.