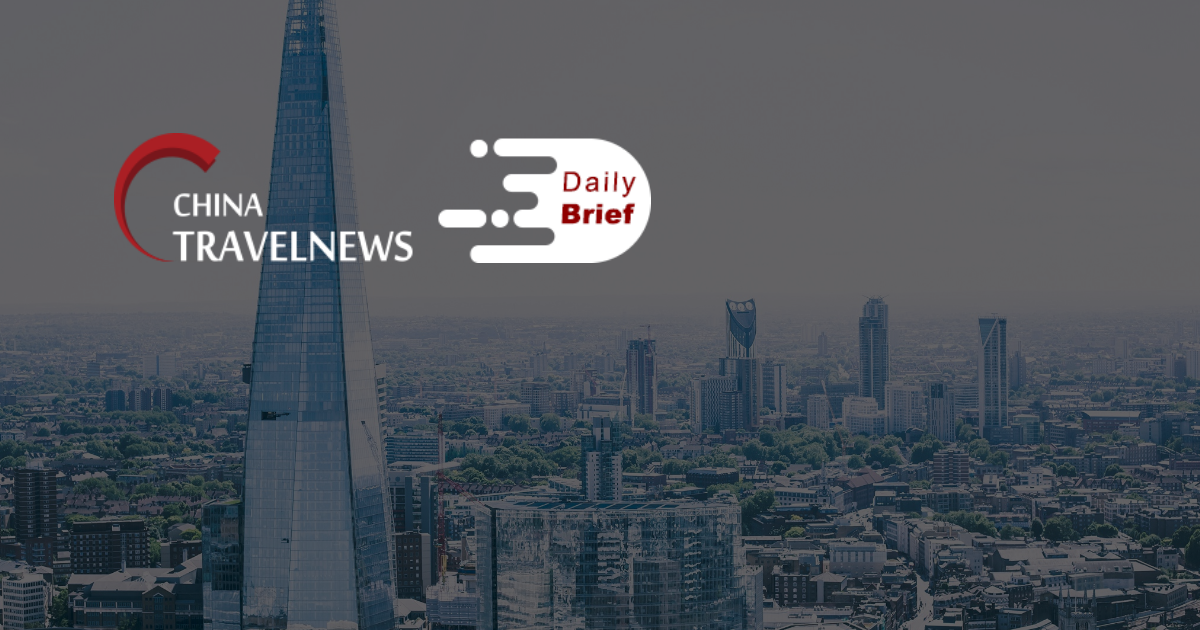 Surge in Hong Kong cases pushes neighbouring city Shenzhen into lockdown
>> A city of 17.5 million people in China has gone into lockdown after a spike in coronavirus cases in neighbouring Hong Kong. Everyone in Shenzhen will undergo three rounds of COVID-19 testing after 60 new cases were reported on Sunday.
Airlines are returning to Australia, except for China
>> Airline capacity into Australia continues to slowly increase following the borders reopening – with the notable exception of the mainland Chinese airlines, which have dropped from eight carriers to three over the past two years. China Eastern Airlines, China Southern Airlines and Xiamen Airlines have maintained regular services throughout the pandemic, mainly into Sydney, while the other five Chinese airlines have only run "ad hoc services".
Hotel group Sunmei invests in Neo Hotels to expand in China's southern markets
>> Chinese hotel group Sunmei has established a strategic partnership with hotel management company Neo Hotels, focusing on hotel brand development and operation. As part of the deal, Sunmei has completed a strategic investment of an undisclosed sum in Neo Hotels. With over 5,800 hotels in 324 cities and 2,287 counties across China, Sunmei has a strong presence in third- and fourth-tier markets.
Spring blossom tours attracting 40% more travelers than last year, Trip.com reports
>> Interest in outing was building up before spring and peaked with a large volume of related searches just before the Spring Festival, according to a report released by Chinese OTA giant Trip.com and weather forecast platform Moji. Short-haul trips were most popular –two-day trips accounted for over 70% of the bookings and one-day trips made up 14%. Most of these trips were made on weekends.
Greece to Strengthen Tourism Ties with China
>> Greece and China are looking into ways to further strengthen their tourism ties through joint initiatives. Following a recent meeting in Athens, Greek Tourism Minister Vassilis Kikilias and Chinese Ambassador to Athens Xiao Junzhen agreed on the development of a two-year joint action plan for the 2022-2024 period.
Scholars optimistic international students will return to China once borders reopen
>> International students at Chinese universities have been asking for a return date throughout the pandemic, to no avail. Recently, a consul from the Embassy of China in Lebanon tweeted that the Chinese foreign ministry is set to "roll out a plan this year to facilitate safe, healthy, and convenient international travel".
Fosun Tourism Group steps up its expansion in Greece with 8 hotels
>> Aiming to emerge as one of the leading lifestyle hotel groups in Greece, FTC Hotels, the new hotel venture launched by the Fosun Tourism Group, announced the operation of 8 innovative, lifestyle resorts under the Casa Cook and Cook's Club brands for the tourist season of 2022.
Inflight VR takes flight in China
>> Inflight VR's internal research suggests China is the market most open to virtual reality options on board, with 78% of passengers either very or quite interested in the option. That is a huge number, and with the third largest domestic travel market globally, the opportunity to capture both airline and passenger attention is huge.