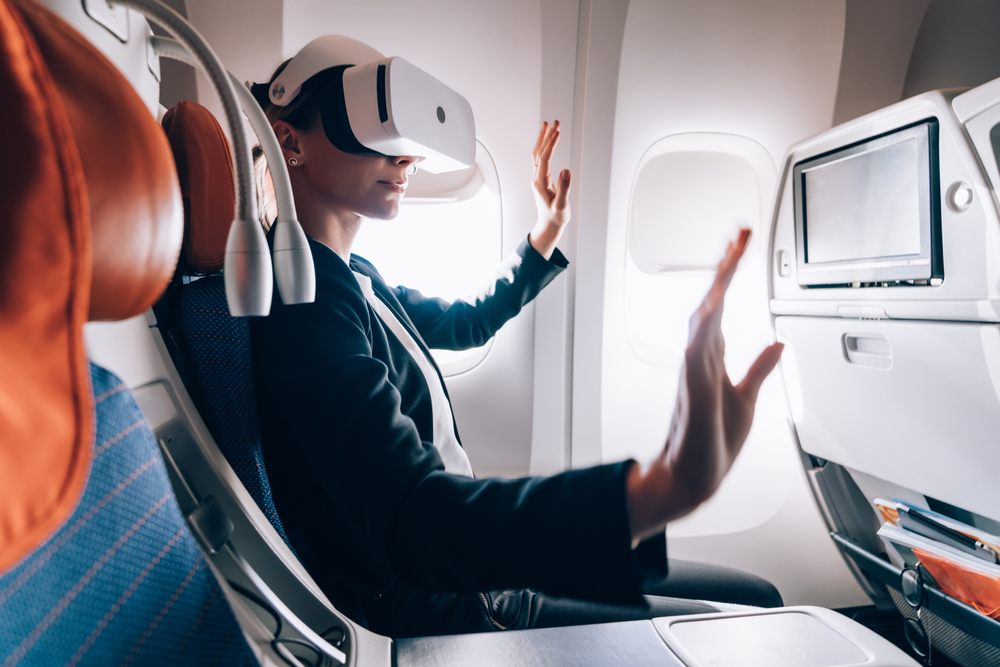 Looking for more signs that the industry is moving into recovery mode? For Inflight VR, after many quiet months, a new airline trial of its virtual reality headsets is a great milestone to celebrate.
The company's VR headsets took flight for the first time in China last week. Spring Airlines offered the entertainment option to passengers on a flight from Shanghai to Baishan.
Inflight VR's internal research suggests China is the market most open to virtual reality options on board, with 78% of passengers either very or quite interested in the option. That is a huge number, and with the third largest domestic travel market globally, the opportunity to capture both airline and passenger attention is huge.
Inflight VR can also benefit from the relatively nonexistent inflight entertainment options on most Chinese domestic airlines, and a near complete lack of inflight connectivity on board in the country. Plus, with the promise of revenue generation for the airline – typically the headsets are rented to passengers for the flight – it could be the first real digital ancillary revenue inflight opportunity for many of these airlines.
Read original article