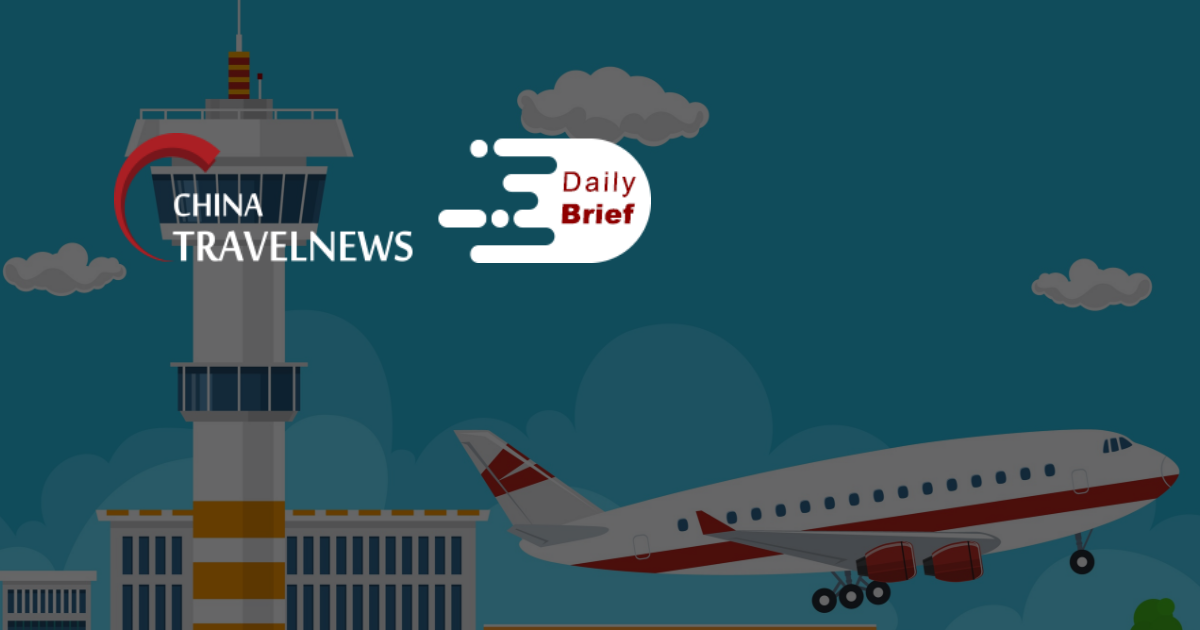 Travel agencies in China handle nearly 18.8 million domestic trips in Q4 2021
>> As of December 31 last year, 31,578 travel agencies out of the nation's total 42,432 travel agencies submitted their operational data to the Ministry of Culture and Tourism. The data showed that domestic tours organized by the travel agencies had drawn nearly 18.32 million travelers in the fourth quarter of last year. The total number of domestic tourists handled was 18.76 million.
Cathay Pacific selects Sabre's fares solutions
>> Sabre Corporation, a software and technology provider for travel industry, announced a tech agreement with Cathay Pacific Airways, to enable the carrier to achieve pricing and intelligent offer creation. Cathay Pacific will use Sabre's AirVision Fares Manager and Fares Optimizer for empowering their analysts to make pricing decisions to drive incremental revenue opportunities.
Hong Kong Airport traffic remains at just 1.09% of pre-pandemic levels
>> Hong Kong International Airport served just 71,000 passengers in January, down by 0.1% on a similarly depressed figure in January 2021. Traffic represented just 1.09% of the pre-pandemic level recorded in January 2019, when the airport served 6.5 million passengers.
Air China's temporary terminal transfer guarantees departures after Beijing Olympics
>> As the official airline partner of the just concluded Beijing 2022 Winter Olympics, Air China has effectively transferred all domestic flights from the T3 terminal in Beijing Capital International Airport to the T2 terminal within 34 hours starting from 4 pm Friday, ensuring the successful departure of all international flights for departing Olympians and officials, while guaranteed the closed-loop operation of the transportation for passengers from the Winter Olympics Village to the terminal.
China's 'Big Three' paint mixed picture of January domestic traffic
>> China's three largest carriers reported mixed domestic traffic results in January, as the Omicron variant of the coronavirus damps air travel demand. Only China Southern reported a rise in passengers carried, with its two compatriots, Air China and China Eastern, seeing a slight dip in numbers.
Trip.com co-founder shares insights about post-pandemic travel
>> Business trip volume will fall in the long run after the pandemic, according to Trip.com Group's co-founder James Liang, who said leisure, especially high-end vacation trips, will become more popular. That will be part of the "revenge spending" to be unleashed. Mr. Liang said the format of travel packages has also changed. High-end customized trips have become more popular, the size of travel groups has shrunk. Travel agencies should take that into consideration.
Japanese carrier helps firms sell specialties to Chinese consumers
>> Major Japanese carrier Japan Airlines has launched a service to help Japanese companies sell their products online to Chinese consumers, using the WeChat messaging app owned by China's IT giant Tencent. The carrier set up a dedicated channel in WeChat, soliciting Japanese firms to participate in the program. The airline assists participating businesses with putting up their products for sale on the website, transporting products to China, and sales promotion.
China to further strengthen protection of historical, cultural heritage
>> Several ministerial-level Chinese authorities have issued a circular on comprehensively strengthening the protection of historical and cultural heritage. The protection of cultural relics should be coordinated with the development of urban and rural construction, economy and tourism, according to the circular.