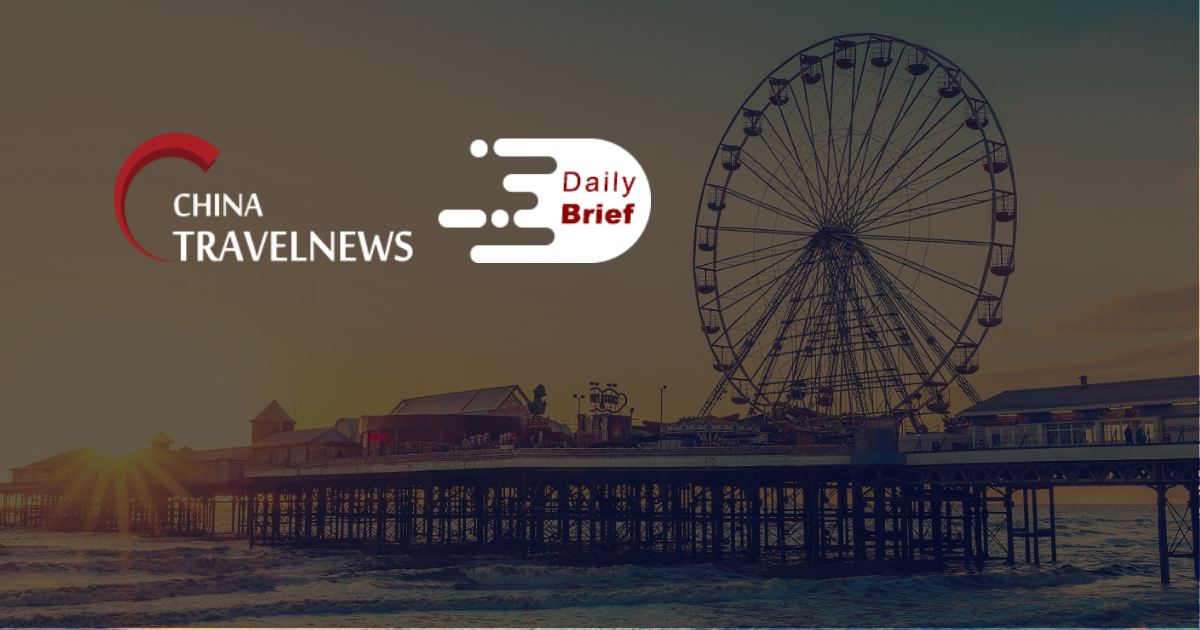 More travel curbs in Beijing as Winter Games near
>> Beijing has limited the movement of people in more parts of the Chinese capital, even as it reported fewer Covid-19 cases on Thursday, in a bid to lower virus risk less than 10 days before hosting the Winter Olympics Games.
Blindly relaxing international travel curbs may cause catastrophic consequences: Chinese expert
>> Blindly lifting or relaxing international travel restrictions may cause catastrophic consequences, Zeng Guang, former chief epidemiologist of China's Centers for Disease Control and Prevention (CDC), warned on his Sina Weibo account on Wednesday in response to the statement from the Emergency Committee under the International Health Regulations of the WHO, saying blanket travel restrictions do not effectively contain the global spread of COVID-19.
China to UK travel soon to be easier with Chinese vaccines
>> Traveling from the Chinese mainland to the UK is about to get a little easier for those who have had two doses of a Chinese vaccine. The UK government announced that as of 4am on Friday, February 11, those vaccinated with two shots of either Sinopharm or Sinovac vaccines in the Chinese mainland would be recognized as fully vaccinated when traveling to England.
Hong Kong considers shortening quarantine period, health chief says
>> The Hong Kong government is considering shortening the city's lengthy quarantine period for travelers-- currently as long as 21 days -- as the omicron variant appears to have a quicker incubation period than other strains. "Because of omicron taking over delta globally, we are also looking at the omicron incubation data," Secretary for Food and Health Sophia Chan said in an interview on Bloomberg TV Thursday. "If there's room to adjust the quarantine period, we will do it."
Hong Kong airport passenger volumes lowest since 1967
>> Air passenger volumes in Hong Kong continued their free fall last year, plunging to 1.35 million, the lowest since 1967, data from the Airport Authority Hong Kong and the city's Census and Statistics Department show. Some of the world's strictest border and Covid quarantine measures saw passenger numbers at the Asian financial hub's airport drop 84.7% from 2020, the Airport Authority Hong Kong said in a statement.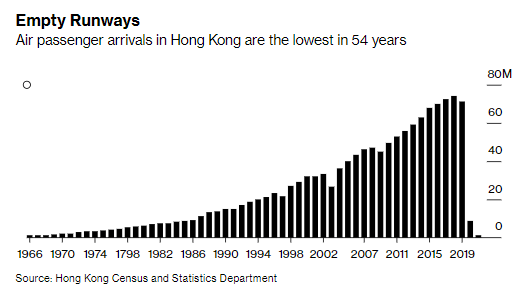 Chinese airlines battered by Beijing's zero-virus crackdown
>> China has ramped up flight cancellations under its zero-COVID strategy, wreaking further havoc on an airline industry already smarting from the pandemic. 2021 saw a total of 603 flights grounded under circuit-breaker measures. In the new year alone, 198 flights were suspended through Jan 13, reaching almost a third of last year's numbers in just two weeks.
China the great tourist exporter turns focus inward
>> A huge focus on domestic tourism for China's next five years comes as little surprise given the pandemic and the nation's zero-Covid tolerance approach these past two years. Rural trips in China are set to continue rising in spite of Covid's stops and restarts. Interest in nature-based vacations increased by 265% in the first half of 2021 compared to the prior year, according to Trip.com.