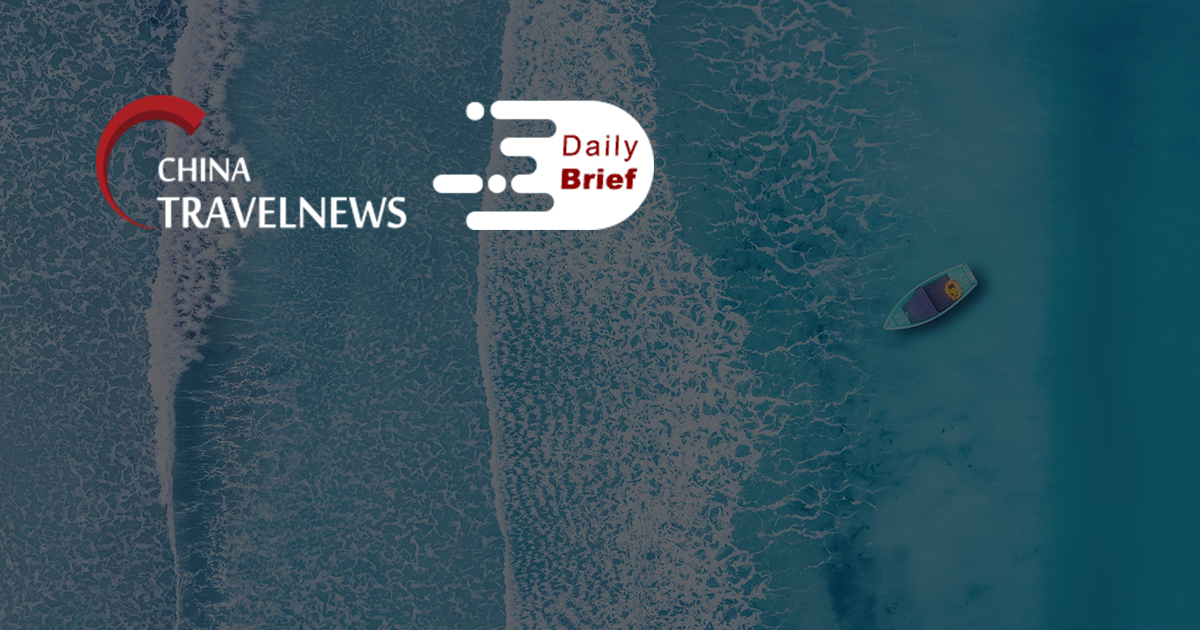 Chinese Embassy in the Philippines demands reasonable flight pricing
>> The Chinese Embassy in the Philippines announced (in Chinese) on November 27 that it has recently conducted a reorganization on the operational and management work of the airlines with flights to China. Wang Yue, the Consul General of the Chinese Embassy in the Philippines, said that due to the impacts of Covid-19, the number of flights between China and the Philippines decreased, and the market demand-supply relationship has changed significantly.
To protect the interest of passengers on flights to China, the Chinese Embassy has demanded reasonable ticket pricing on the flights to China based on situations including flight distance, time, frequency and operational cost. Carriers with flights between the two countries, including Xiamen Airlines and Philippine Airlines, have re-calculated pricing and advised that the price of an economy cabin ticket on a flight from Manila to Xiamen should be no more than RMB 20,000 (USD 3,100), for instance.
China-Laos railway to open Friday, expected to inject impetus to local economy
>> Top leaders of China and Laos will meet via video link on Friday and jointly witness the opening of the China-Laos Railway, which is expected to not only boost connectivity between Laos and other countries, but also benefit regional development. Before the pandemic hit, tourist arrivals in Laos grew by 11.5 percent year-on-year in 2019, taking the country to 16th place on a list of the top 20 fastest-growing tourism destinations, according to the United Nations World Tourism Organization.
China's largest cruise company sets up office in Shanghai
>> China's largest cruise company, China Shipbuilding Carnival (Shanghai) Cruise, announced on November 30 that it has set up an office in Shanghai's Baoshan district. The company is a joint venture between China State Shipbuilding Corporation (CSSC) and Carnival Corporation, established in 2018.
Robotics startup secures $15 million, appoints former Meituan executive as CEO
>> Robotics research and development company Xianglu Technology has secured about RMB 100 million (USD 15.7 million) in an angel round financing from Source Code Capital. Mr. Qing Guo, formerly a member of Meituan's senior management team, has joined Xianglu Technology as co-founder and CEO. The company's former CEO Mr. Jiancheng Yang now serves as co-founder and CPO. Mr. Yang was CTO of Shangri-La Hotels and Resorts.
Chinese glamping service provider scoops $1.57 million in an angel round
>> DARE, a glamping provider in China, has received more than RMB 10 million (USD 1.57 million) in an angel round of funding, just weeks after an earlier financing round raising nearly the same amount. The company said the latest round was led by a leading outdoor gear maker, and the funds will be used to develop more glamping sites and outdoor gear merchandise business as well as for staffing.
British Airways extends Hong Kong flights suspension
>> British Airways have on Wednesday extended a suspension on Hong Kong flights for four more days until Saturday. The airline had on Monday suspended flights to the city after crew members were put under quarantine following two positive Covid test results among the staff.
Omicron found in man stuck at Hong Kong airport for days
>> Hong Kong on Wednesday reported its fourth case of the new Omicron Covid variant, involving a traveller who spent days stuck at the airport here. Health officials said the man, 38, arrived in Hong Kong from Qatar on flight QR818 on November 24 for transit. After arriving in the SAR, he stayed airside in the airport's restricted area for days due to a visa-related issue, and tested positive in a pre-departure test on November 27.
Cathay Pacific's liquidity strong, Omicron impact unclear
>> Hong Kong's Cathay Pacific Airways has maintained a strong liquidity position at a time when the impact of the Omicron variant of COVID-19 on travel demand remains unclear, a senior executive said on Wednesday. The airline said its liquidity of HK$31.7 billion ($4.07 billion) as of Oct. 31 was only slightly down on HK$32.8 billion at June 30 due largely to a strong performance in the air cargo business.
Macau's hotel occupancy falls to 44.6% in October
>> Macau's hotel occupancy rate fell by 4.9 percentage points month-on-month in October to 44.6%, impacted by tight border restrictions between Macau and mainland China due to COVID-19. The figure did, however, represent an improvement over October 2020 when hotel occupancy rates across Macau were 39.2%. The number of guests checking into hotels and guesthouses also increased slightly year-on-year to 444,000 of which 340,000 were from mainland China.
Sands China to pay discretionary allowance to staff in January
>> Sands China has announced it will pay a discretionary allowance equivalent to one month's salary to more than 25,000 eligible non-senior management staff on 17 January 2022.
Taiwanese carriers suspend reservations for Japan flights amid Omicron fears
>> China Airlines and EVA Air have stopped taking reservations for flights to Japan for December following a request from Tokyo to do so amid fears of the COVID-19 Omicron variant, reports said Wednesday (Dec 1). While the two airlines have stopped selling tickets, passengers who already booked flights between Taiwan and Japan in either direction will not be affected, CNA reported.
Taiwan mulls restarting domestic cruises
>> Taiwan is considering partially restarting cruise travel after warnings from cruise operators that they might have to leave the market due to prolonged losses if no reopening occurs. Health Minister and Central Epidemic Command Center (CECC) head Chen Shih-chung noted in a briefing that given Taiwan's relatively safe in terms of COVID transmission risk, domestic island-hopping itineraries and port visits are likely to be allowed. Plans are being reviewed, he added.
China's COVID-19 vaccine aid to Africa to travel long distance, outpace virus
>> Chinese State Councilor and Foreign Minister Wang Yi said Chinese President Xi Jinping announced at the opening ceremony that China would provide an additional 1 billion doses of COVID-19 vaccines to Africa, among which 600 million doses are donation and 400 million doses will be provided through such means as joint production by Chinese enterprises and relevant African countries.