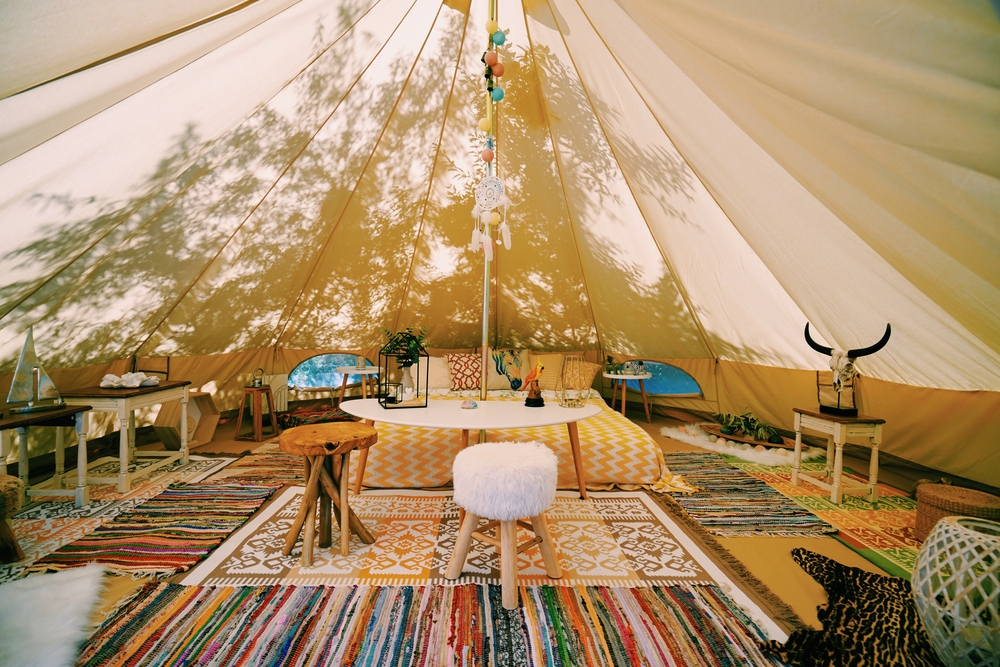 DARE, a popular glamping provider in China, has received more than RMB 10 million (USD 1.57 million) in an angel round of funding, just weeks after an earlier financing round raising nearly the same amount.
The company said the latest round was led by a leading outdoor gear maker, and the funds will be used to develop more glamping sites and outdoor gear merchandise business as well as for staffing.
DARE provides standard day glamping experiences priced at RMB 799 (USD 125) for beginners, targeting mostly female consumers, who are the main patrons of sites in hot destinations like Sanya, and families, which form the key account base for drive-to sites.
Riding a glamping wave in 2020 as well as Sanya's popularity as a tourist destination, DARE started in 2020 pinning its first few sites down in Sanya. It has been utilizing Xiaohongshu (or Little Red Book) for promotion – the popular Chinese social media and e-commerce platform contributes 60% of the web traffic for the company.
DARE reported a revenue of nearly RMB 10 million (USD 1.57 million) for the first half of 2021. The company now hosts over 20 glamping sites across Sanya, Wuhan, Beijing, Huizhou, Zhuhai, Shanghai and Fuzhou.
While trying to retain its beginners clientele with renewed services, DARE also seeks to build proprietary sites in the countryside and around tourist hotspots catering to glamping enthusiasts with premium services, starting with a managed site in Beijing. It also intends to tap into the wider group of lifestyle customers with diversified products and services spanning outdoor gear and activities.
Prior to the funding round, DARE reached a strategic partnership with the tourism bureau of Huzhou City (Jiangsu Province), and co-authored local glamping regulations.