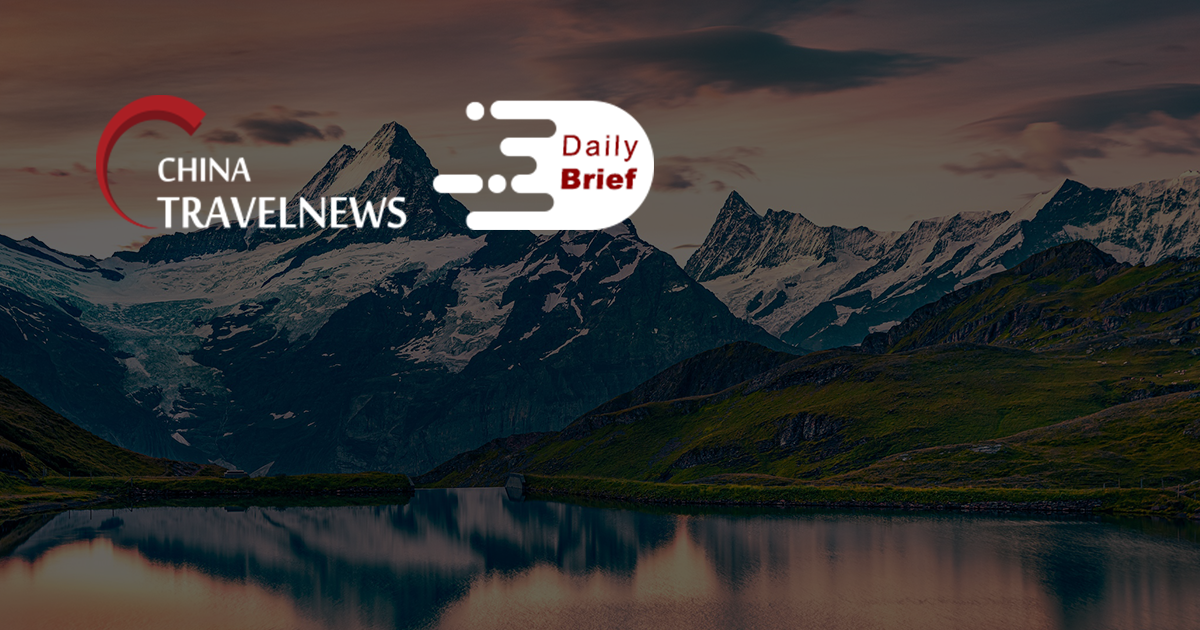 Trip.com launches proprietary payment service
>> Trip.com Group has launched its own payment portal Chengzhifu for in-app purchases. James Liang, chairman of the company, said in 2013 that Trip.com planned to tap the payment and consumer loans business in a bid to become China's American Express. Due to limited access to payment licenses in China, the company had to acquire a license holder last year.
SEC stops green-lighting IPOs that use VIE structure
>> Chinese companies applying to go public in the US are facing increasingly detailed questions from the Securities and Exchange Commission about their offshore corporate structures. The SEC Chair Gary Gensler said he's asked SEC staff to "take a pause for now" in green-lighting IPOs that use the VIE structure.
Club Med sees significant growth in China
>> Fosun Tourism said the business volume of its tourism operation decreased to RMB 2,433.8 million for the six months ended 30 June 2021 from RMB 4,190.5 million for the six months ended 30 June 2020, representing a year-on-year decrease of 41.9%. Business volume of Club Med resorts in China grew by 171.9% in the first half year of 2021 compared to the same period of 2020.
Swiss tourism sector prepares for return of Chinese travelers
>> Tourism offices in Switzerland are "planting the seed" to prepare for a possible return of Chinese travelers in the Alpine country as the industry "suffered" from a sharp drop of overseas tourists, a tourism official has said. Lei Zhao, Market Manager for Geneva's tourism office Fondation Geneve Tourisme & Congres, said her office has also launched several media accounts to promote Switzerland in China, generating about 10 million views on the Chinese short-video platform Douyin.
Singapore lifting quarantines for travelers from Germany, Hong Kong, Brunei and Macao
>> Singapore is reopening its borders to more destinations, and some travelers from Hong Kong, Macao, Germany and Brunei will soon be able to enter without having to serve quarantine. The city-state announced the lifting of border restrictions for visitors from Hong Kong and Macao, who can apply for entry immediately and enter Singapore as soon as August 26.
UnionPay launches first contactless e-wallet in Tajikistan
>> UnionPay International has partnered with the International Bank of Tajikistan to launch the country's first contactless e-wallet, making UnionPay the first payment brand to offer mobile contactless payment services in the country. As a result, the number of e-wallets outside the Chinese mainland that support UnionPay cards reaches 100. Meanwhile, the number of merchants accepting UnionPay mobile payments has exceeded 10 million.
Unmanned aerial vehicle startup secures $15 million
>> Cross Stars, an innovative technology enterprise in China focusing on applications of unmanned aerial vehicle (UAV) commonly known as drones, recently announced obtaining a B round funding of nearly RMB 100 million (USD 15.7 million), led by Real Power Capital. Borchid Capital and joined in by Beijing THDF Investment Management. Cross Stars has been authorized to conduct drone shows above major landmarks in more than 20 cities and areas in China.
China is building largest electric-drive cruise ship
>> China is building what it is calling the world's largest all electric-drive cruise ship for use on the Yangtze River. The vessel is part of a pilot project supported by the Chines government to advance the development of electric drive vessels. The vessel, which will have a capacity of up to 1,300 people, will be powered by a battery with a capacity of 7,500 kWh. It will have the capacity to operate more than 60 miles on one charge.
Depressed travel environment continues to hamper Cathay Pacific
>> Cathay Pacific's July traffic figures are out, and they paint a mixed picture. Passenger numbers were down 98.4% compared to July 2019. But the airline is faring better in mid-2021 than in mid-2020. Cathay Pacific also sees some small green shoots of growth.
Hong Kong airport traffic remains severely restricted in July
>> With tight border controls still in place in the Special Administrative Region, Hong Kong International Airport (HKIA) passenger numbers for July stood at less than 2% of 2019 pre-pandemic levels. During the month, HKIA served 111,000 passengers and 11,850 flight movements, representing year-on-year increases of +15.5% and +20%, respectively, against an extremely low 2020 base.
Hainan resumes cross-provincial group tours after becoming low-risk for COVID19
>> South China's Hainan Province announced it will resume cross-provincial group tours organized by travel agencies as well as other entertainment activities across the province from Thursday after the entire province's risk level for COVID-19 was lowered to low-risk on Thursday morning.
Nanjing invites consumers to study abroad virtually in 2022
>> In early 2022, Nanjing will launch an engaging "Distance Learning" themed campaign that will provide consumers with an educational look at the destination's top attractions, enticing them to visit once international travel resumes.