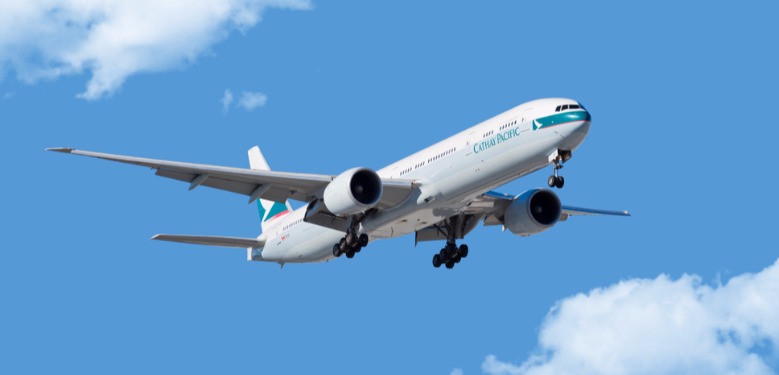 Cathay Pacific's July traffic figures are out, and they paint a mixed picture. Passenger numbers were down 98.4% compared to July 2019. But the airline is faring better in mid-2021 than in mid-2020. Cathay Pacific also sees some small green shoots of growth – not much, but enough to lift the mood.
Cathay Pacific carried 54,092 passengers last month, an increase of 25.8% compared to July 2020, but a 98.4% decrease compared to July 2019. July's revenue passenger kilometers (RPKs) rose 22.6% year-on-year but were down 97.6% versus July 2019.
Passenger load factor increased by 5.1% to 28.5%. Capacity, measured in available seat kilometers (ASKs), increased by 0.7% but remained 92.9% down on July 2019 levels. Overall, across the first seven months of 2021, the number of passengers carried dropped by 95.2% against an 81.9% decrease in capacity and a 94.3% decrease in RPKs, as compared to the same period for 2020.
With no domestic network to fall back on, Cathay Pacific has suffered more than most airlines over the last eighteen months. But the airline is eyeing operating approximately 30% of its 2019 passenger capacity by the fourth quarter of 2021.
"This is highly dependent upon operational and customer travel restrictions being relaxed," Mr Lam notes. He says Hong Kong SAR Government's latest simplifications to the entry requirements for passengers into Hong Kong is seeing some demand return. But second, third and fourth waves, travel restrictions, and quarantine requirements in Hong Kong and elsewhere continue to drive down demand for international flights.
Read original article