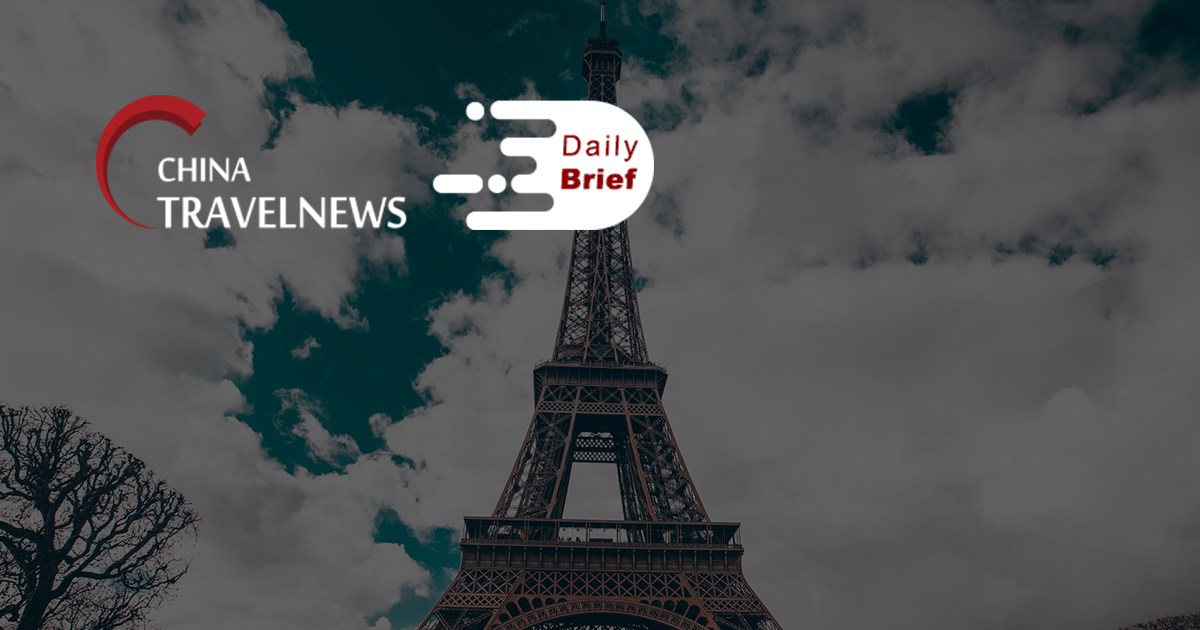 Emerging Chinese travel trends and promising prospects in Europe
>> Trip.com Group has released its 2021 Summer Travel Data, which shows a healthy trajectory for domestic travel in mainland China, indicating a positive outlook towards the wider recovery of global travel. The trends around Gen-Z and families indicate their strong commitment to travel following lockdown, and signify that these are the key markets for travel brands to target as the world emerges from the pandemic.
Mutual recognition of French, Chinese driving licenses good news for tourism
>> A new agreement between China and France allowing for mutual recognition of driving licenses is good news for reviving tourism between the two countries, a tourism operator based in Paris told Xinhua on Tuesday. France ranks the top destination for Chinese tourists in Europe. Before the pandemic, over 2 million Chinese tourists visited France annually, representing 2.5% of the total number of foreign tourists in the country.
Hopes of travel recovery dashed by Delta variant, curtailed summer holidays
>> Hopes for a full and speedy recovery for China's domestic tourism industry in the near term are slim, as the sector remains at the mercy of the coronavirus, with the current outbreak sapping business confidence and the risks of future cases ever present, industry insiders and analysts said. With the highly transmissible Delta strain having spread to more than half of the nation's provinces, China is now combating its most serious outbreaks since it brought the initial surge under control last spring.
Asian carriers dominated 2020 with China Southern bumping American Airlines from top slot
>> The 2021 edition of The Datalex Big Book of Airline Data by IdeaWorksCompany revealed that Asia & South Pacific airlines had the largest share of world traffic at 40.9% in the past year, which represents a distinct increase above 34.6% for 2019. The big 4 airlines of China (Air China, China Eastern, China Southern, and Hainan Airlines), posted a 41.4% traffic drop, significantly below the global weighted average of 54.9%.
China Airlines, EVA Air to adopt IATA Travel Pass on trial basis
>> Taiwan's two major international carriers, China Airlines (CAL) and EVA Airways, said Tuesday that they will soon begin using an international digital health verification app on a test basis on selected routes, as part of their COVID-19 prevention measures.
Jiaodong International Airport has been launched
>> After the smooth transition from the former airport, Qingdao Jiaodong International Airport started its operation on Aug 12. The brand-new airport will replace Qingdao Liuting International Airport, which has served Qingdao for 39 years. Qingdao is located at China's Shandong province in the east coast of the country, only a 90-minute flight from Beijing.
Hong Kong hotels struggling as government U-turn leaves travelers racing to rebook rooms
>> Hong Kong's quarantine hotels were struggling to accommodate customer bookings after the government announced plans to tighten Covid-19 isolation rules, with different sectors calling for more rooms to be made available. Many of these travelers could previously have shortened their quarantine to just seven days if they were fully vaccinated and obtained a positive antibody test result in Hong Kong. But a policy U-turn has left many facing 21 days indoors.
Macau entertainment facilities to reopen from August 18 as COVID fears ease
>> A majority of Macau's entertainment facilities will be allowed to resume operations from the stroke of midnight this Wednesday 18 August, according to a notice published in the Official Gazette on Monday. Entertainment venues were ordered to suspend operations for 14 days from 5 August after a family of four recently returned from Zhuhai tested positive to COVID-19.