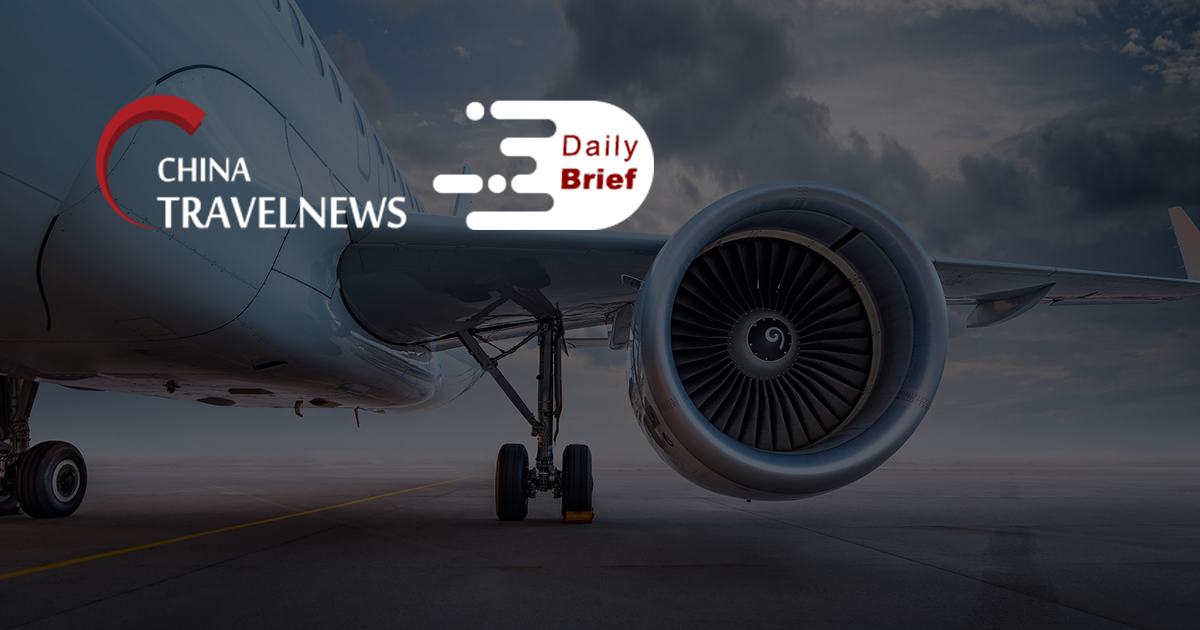 Jin Jiang provides €60 million guarantees to subsidiary Group du Louvre
>> China's biggest hotel group Jin Jiang International announced (in Chinese) on June 30 that it is providing guarantees to its Paris-based subsidiary Group du Louvre (parent of Louvre Hotels Group, Europe's second-biggest hotel chain) for a credit line of EUR 60 million. Jin Jiang acquired Groupe Du Louvre in 2015 for EUR 1.3 billion. As of the end of 2020, the French hotel company had a total asset value of EUR 1.23 billion and total debts of EUR 1.08 billion. Jin Jiang said it has provided total guarantees of EUR 450 million to its fully-owned and controlling subsidiaries.
Global aviation center shifting to China: IATA official
>> A senior executive from the International Air Transport Association (IATA) said the global center of the aviation industry is shifting to China, given the recovery speed of China amid the epidemic. The focus of the aviation industry shifted from the US in the 1960s to eastern countries, and the center was close to the Middle East before the epidemic, and now we can see that the center of global aviation is moving from the Middle East to China, Willie Walsh, IATA's director general, said in an online conference on June 25.
Cathay Pacific demand boosted by students traveling between China and US, Europe
>> Hong Kong's Cathay Pacific plans to increase its passenger capacity over the next few months as some cross-border travel restrictions are eased. The airline expects demand to increase in August in particular, boosted by students traveling between China and the US and Europe, Ronald Lam, Cathay's chief customer and commercial officer, said during an investor briefing.
Sanya beach resorts draw tourists missing their Bali or Thailand fix
>> With international borders having been sealed by coronavirus restrictions for the past year and a half, however, the resort city of Sanya, on Hainan Island, the southernmost province of China, has proven to be a valued substitute, and a welcome distraction from the pandemic. But no matter how pleasantly surprised they have been by Sanya, it still does not offer those things, so once borders reopen, it is likely to lose its appeal.
New theme park project showcases Sino-U.S. cooperation
>> The long-awaited Universal Beijing Resort, which will be the largest of its kind in the world after its scheduled opening in the second half of this year, stands as a prime example of cooperation between China and the United States in recent decades, according to a China Daily report.
Shanghai Disney Resort and DEI announce multi-year resort alliance
>> Shanghai Disney Resort has partnered with leading imaging services and solutions provider DEI in a multi-year resort alliance. DEI will become the exclusive service provider of Shanghai Disney Resort's iconic Disney PhotoPass experience, capturing guests' magical moments with their families and friends for a lifetime of unforgettable memories.
Growing red tourism set to help develop local economies
>> The growing red tourism trend among young travelers is expected to help develop transportation networks and grow local economies at city, county and village levels, industry experts said. Online travel search platform Qunar partners with Air China, Hainan Airlines and Shenzhen Airlines to offer one-way flight tickets for around RMB 100 (USD 15.5) each to red tourism destinations.