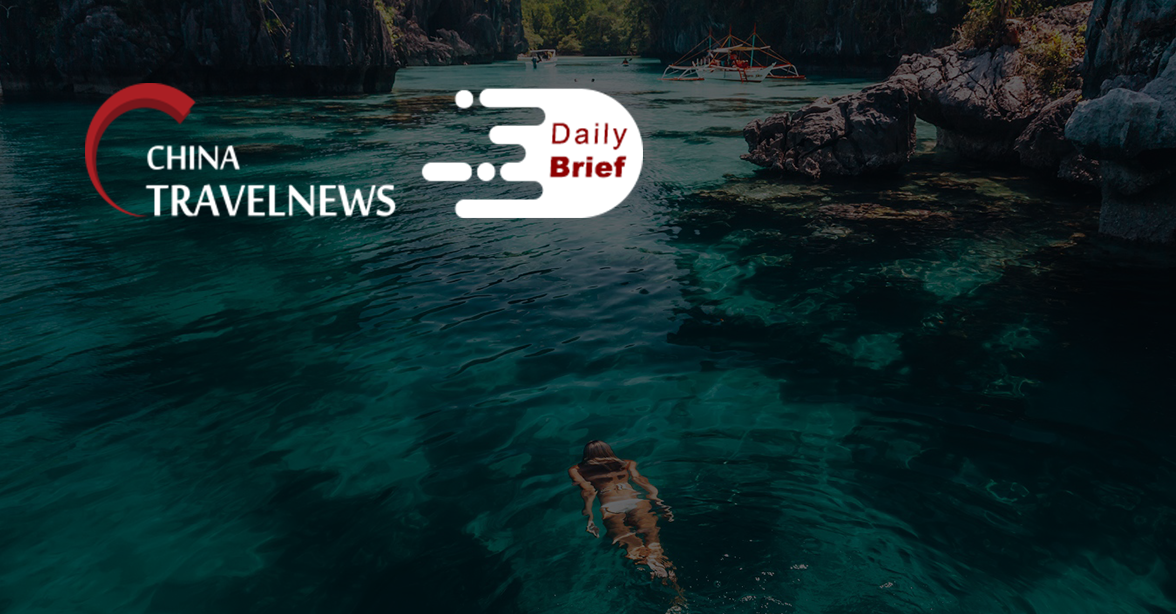 HNA-invested tour operator to acquire Alibaba-backed rival to form a $1.9 billion giant
>> Caissa Tosun, one of China's largest tour operators, announced that it planned to acquire rival UTour Group through a share swap deal. Caissa Tosun said it would issue Class A shares to all UTour shareholders and would also raise capital from the placement. Alibaba holds a 5% stake in UTour while HNA Group owns more than 21% shares of Caissa Tosun.
Chinese tourists will initially stay in Asia-Pacific and head outdoors for custom experiences
>> Tourism will probably make a significant recovery before the coronavirus has been fully tamed, but Dr. John Ap at Macau's Institute for Tourism Studies foresees a cautious return to old ways. Dr. Ap predicts that international outbound tourism will remain below 2019 levels until at least 2023, and Chinese tourists will want to get back home fast, so they will likely [choose to holiday] no more than two-to-three hours away, possibly within their own country. Assuming ongoing uncertainty, tour operators will have to be flexible and resilient, and provide more experiences that are tailored and exclusive, Ap says.
Survey finds most Australians keen to encourage more Chinese tourism
>> A major annual survey gauging public opinion on aspects of the relationship between Australia and China has found that a majority of Australians believe Chinese tourism provides major economic benefits to Australia and should be a priority initiative post-COVID-19. The 2021 survey, conducted by the Australia-China Relations Institute (ACRI) and the Centre for Business Intelligence & Data Analytics (BIDA) at the University of Technology Sydney, shows that 74% of Australians agree tourists from China provide a major economic benefit to Australia while only 9% disagree. 63% believe Australia should continue towards making the nation an attractive destination for Chinese tourists.
Hong Kong considers easing quarantine rules for the fully vaccinated
>> Hong Kong is considering plans to relax some coronavirus quarantine measures for international travel and further loosen rules for the fully vaccinated at local businesses, the city's commerce chief has said. The relaxation of restrictions for those who were fully vaccinated, Secretary for Commerce and Economic Development Edward Yau Tang-wah said, could apply to international and cross-border travel as well as entering some premises in Hong Kong.
Theme parks witnessing throngs of visitors in China
>> COVID-19 battered the tourism industry, but theme parks in Chinese mainland have witnessed the fastest recovery in the world. Disneyland has paid great tribute to the thriving Chinese market, saying that the performance of Shanghai Disney resort has "exceeded expectations" and "expanded faster than any Disney park" in the company's history as the US theme park and entertainment conglomerate celebrated the fifth anniversary of the Shanghai park.
Shanghai Disneyland resort was the first destination to reopen after the pandemic was largely controlled in China, and it has contributed to over 4% of Shanghai tourism in terms of consumption within three years of its opening.
Hong Kong Disneyland presses ahead with expansion drive despite downturn
>> Hong Kong Disneyland is chronically unprofitable, the latest loss last year being the sixth year in succession. Only three years out of 16 have been profitable. Managing director Michael Moriarty revealed its parent company, Walt Disney, had provided a HKD 2.1 billion revolving facility as working capital. The government says the park has no plans to ask it for a cash infusion. Despite the downturn, the resort has pressed ahead with a HKD 10.9 billion expansion drive that will continue until 2023. The theme park, part owned by the government, is bleeding cash and the stakeholders must take this 'quiet' time to forge a more sustainable path going forward.
China lures millions of tourists to Tibet
>> China's Communist leadership ushers tens of millions of tourists to the politically sensitive region of Tibet, according to an AFP report. But critics warn the surge of visitors risks eroding traditional ways of life. Thirty-five million tourists flooded into the region last year, ten times the entire population of Tibet.
China's civil aviation sector near pre-pandemic levels in Q4 2020
>> Passenger trips on domestic Chinese flights in the fourth quarter of 2020 recovered to 95.5% of the level of the same period in 2019 after the COVID-19 pandemic wreaked havoc on the aviation sector, industrial data showed last week. China's civil aviation industry recorded 418 million passenger trips last year, 63.3% of the level in 2019, data from the Civil Aviation Administration of China showed. The revival of the domestic civil aviation business has extended into 2021. The domestic passenger made 102 million trips in the first quarter of the year, up 37.5% from the same period last year.