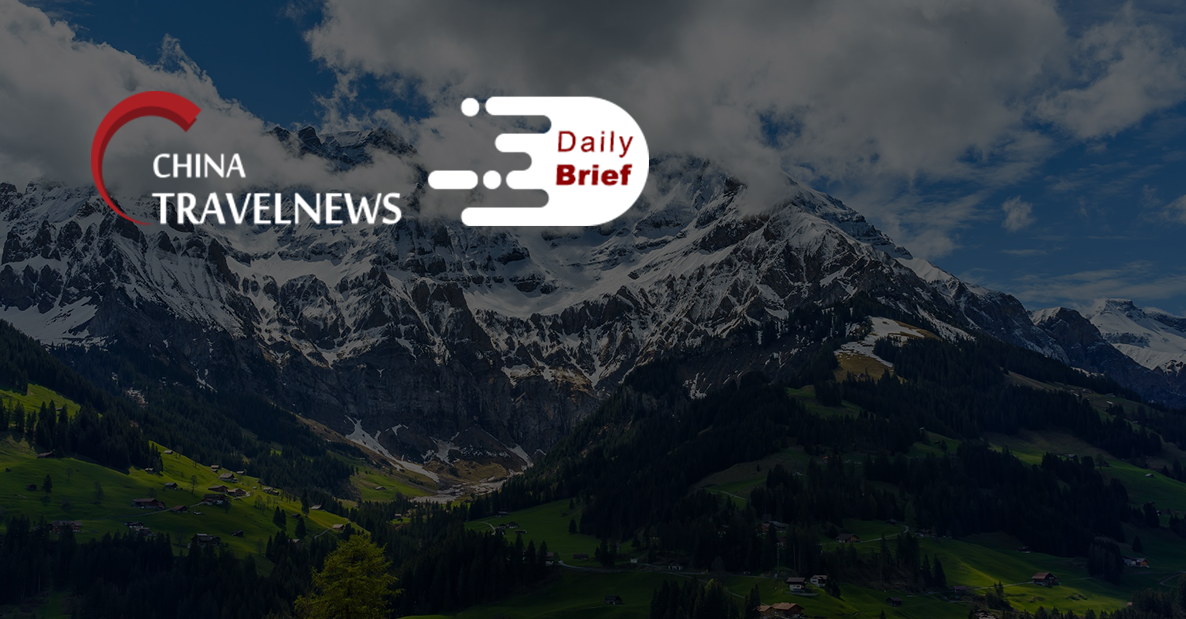 Weixin revitalizes Van Gogh Museum under new normal
>> Van Gogh Museum launches its official Weixin (WeChat's domestic version) Mini Program, a one-stop platform allowing Weixin users around the world to embark on a journey into the world of Vincent van Gogh from the palm of their hands.
China hits another pandemic roadblock in hotel recovery
>> A surge of new coronavirus cases in China around the southern city of Guangzhou halted the country's status as the world leader in the hotel industry's recovery from the pandemic. The average hotel occupancy rate last week in China was just over 55 percent while it was 63 percent in the UK and nearly 62 percent in the U.S., according to STR.
The trouble with bringing down China's coronavirus travel barriers
>> When the coastal province of Fujian announced in April it would cut the quarantine required for some Taiwanese visitors, authorities hoped the example could test the water. But an outbreak of local cases in Taiwan forced Fujian to put reopening on hold. The about-face highlighted the uncertainty and difficulties for the country as a whole to bring down the border barriers and restart international travel. China is racing to vaccinate the public and reach herd immunity to prevent imported cases getting a foothold. But there is no sign that restrictions will ease for travelers any time soon, diplomats say.
Cathay Pacific suspends flights from Jakarta
>> Hong Kong has slapped its home airline with a two-week ban on a route after several passengers from the carrier's Jakarta flight were found to have Covid-19. Last Friday, three travelers aboard Cathay Pacific flight CX798 from Jakarta tested positive for Covid-19 on arrival, triggering an immediate suspension of the airline's passenger flights from the Indonesian capital until June 25. Indonesia is now experiencing an alarming surge of infections in the wake of the Eid al-Fitr holidays, when millions of workers in major cities flouted travel restrictions to return to their hometowns in the countryside.
Chinese airlines report sound recovery in May
>> Chinese airlines' passenger turnover is still making a sound recovery as major domestic carriers reported positive year-on-year growth in May. The figures show that domestic passenger travel continues to heat up. Air China said its passenger turnover in May increased by 113.1% year-on-year, although the month-on-month number showed a slight decline. The top aviation regulator, the Civil Aviation Administration of China (CAAC), said the scale of passenger travel remained the same as last month, but it was equivalent to 93.6% of the same period in 2019.
Trip.com booking data reveals steady domestic recovery during holiday
>> Trip.com Group has released its 2021 Dragon Boat festival data highlights, which reveal a continuing stable recovery of China's domestic travel market over the recent three-day national holiday. More than half of tourists chose short haul trips over the Dragon Boat Festival. Over 80% of high-speed railway trips were made by users aged between 18-35 years old. Nearly half of travel crowd was post-90s tourists, with many opting for vacation on the outskirts of the city preferring outdoor-themed tourism.
China expected to see 8.6 million railway trips Sunday
>> China is expected to see 8.6 million train trips Sunday amid the Dragon Boat Festival tourism boom, according to China Railway. Some 578 trains were added to handle the holiday travel rush. To ensure safe and efficient travel, some railway stations have set up systems to allow quick checks of passengers' health code and nucleic acid test results.
Culture proves popular with holiday visitors
>> Tourist attractions in Shanghai were busy during the Dragon Boat Festival holiday on Monday with plenty of traditional activities for them to enjoy. Shanghai Zoo in Changning District had more than 26,000 visitors. Shanghai-based online travel operator Trip.com said orders for tickets, vehicle rental and private tours during this year's festival surpassed those of 2019, or before the COVID-19 pandemic.