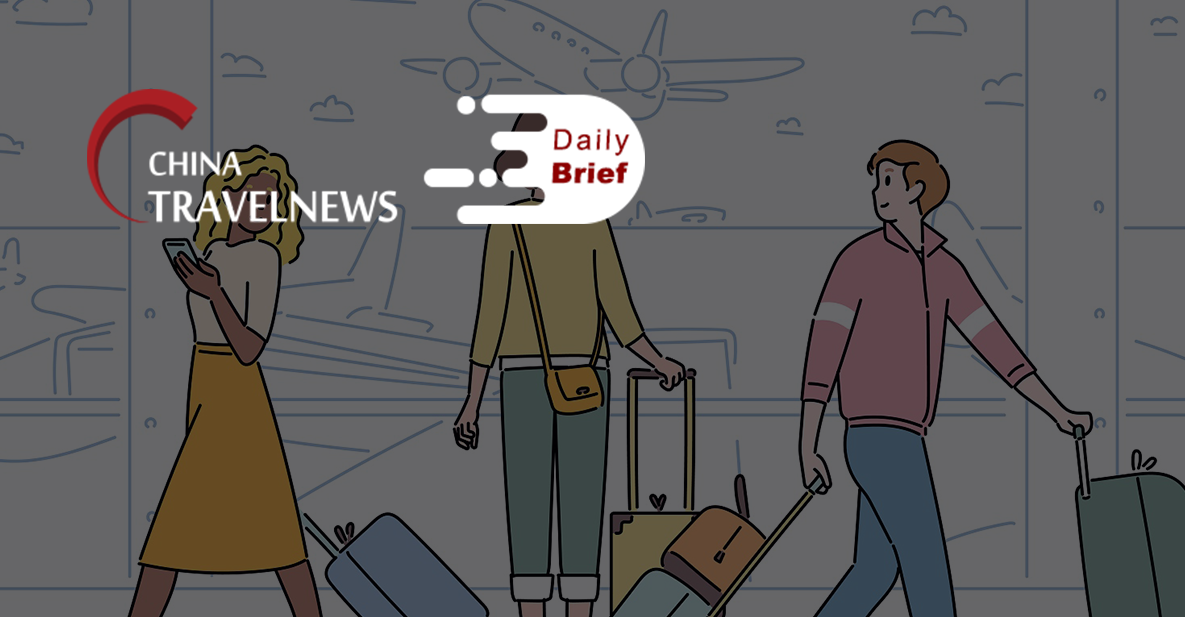 Nation leads way for overseas travel resumption
>> With COVID-19 vaccination programs gaining pace worldwide, governments are considering options to reopen borders and resume international travel-an industry that lost income of almost $4.5 trillion globally last year due to the pandemic. In March, China announced the release of an international travel health certificate, which could potentially allow people who have been vaccinated to sidestep quarantine rules. The European Union has proposed a Digital Green Certificate to allow free movement between member states and other countries, hoping for a launch sometime in June.
Guangdong tightens coronavirus measures as cases persist
>> Cities in China's most populous province of Guangdong have locked down compounds and streets and ordered some travellers to furnish negative COVID-19 test results, as health officials battle to control outbreaks. China's manufacturing and export hub and its biggest province by economic output, Guangzhou, has stepped up coronavirus prevention and control efforts since the latest wave of cases struck in late May.
China's deepening opening-up to favor global post-pandemic tourism
>> China's tourism industry is making progress towards substantially widening market access for foreign investment, according to Jiang Yiyi, professor of the leisure sports and tourism school of Beijing Sport University. The implementation of the new rules allowing foreign investors to establish wholly owned enterprises for entertainment venues will further streamline administrative procedures for foreign investments and provide equal treatment to foreign businesses as domestic state-owned and private enterprises. The deepening opening-up of China's tourism sector is also a practical measure by China to fulfill its commitments entering the WTO.
Chinese regulator works out rules to improve trustworthiness of travel businesses
>> China's Ministry of Culture and Tourism has worked out a draft regulation to address the trustworthiness of the country's travel and sightseeing businesses. Based on an existing blacklist-based management of the culture and tourism market, the draft regulation is to strengthen credit management of the tourism sector against dishonest and fraudulent practices in the industry.
LEGOLAND Sichuan will bring Lego fun to China
>> Merlin Entertainments has partnered with Global Zhongjun to build and operate a more than full-scale LEGOLAND Resort in Sichuan Province in Western China. This is due to open in 2023. LEGOLAND Sichuan, which will be operated by Merlin, will have two highly-themed LEGOLAND Hotels, with approximately 500 rooms, and will be the largest LEGOLAND in the world.
China's Q1 hotel construction pipeline ends mixed
>> According to the latest China Construction Pipeline Trend Report from Lodging Econometrics (LE), China's total hotel construction pipeline stands at 3,440 projects/656,828 rooms at the end of Q1 '21, down 3% by projects and up 2% by rooms year-over-year (YOY). While project counts may be down YOY, the total number of rooms in China's construction pipeline reached a cyclical peak this quarter and is the highest it's been in more than 12 years.
OTA Tuniu reports 55.5% drop in Q1 revenue, but expects over 300% rise in Q2
>> Online leisure travel company Tuniu said its net revenues declined 55.5% in the first quarter this year. Revenues from packaged tours saw a further decrease of 62.3% during the quarter. But for the second quarter of 2021, the company projects that its net revenues will grow by 320% to 340% year-on-year.
Air China names new president and executive director
>> Air China has promoted its vice-president Ma Chongxian to the position of president, effective 31 May. The board has also appointed him as an executive director and vice-chairman. The proposed appointment as an executive director is subject to shareholder approval at the general meeting of the airline.