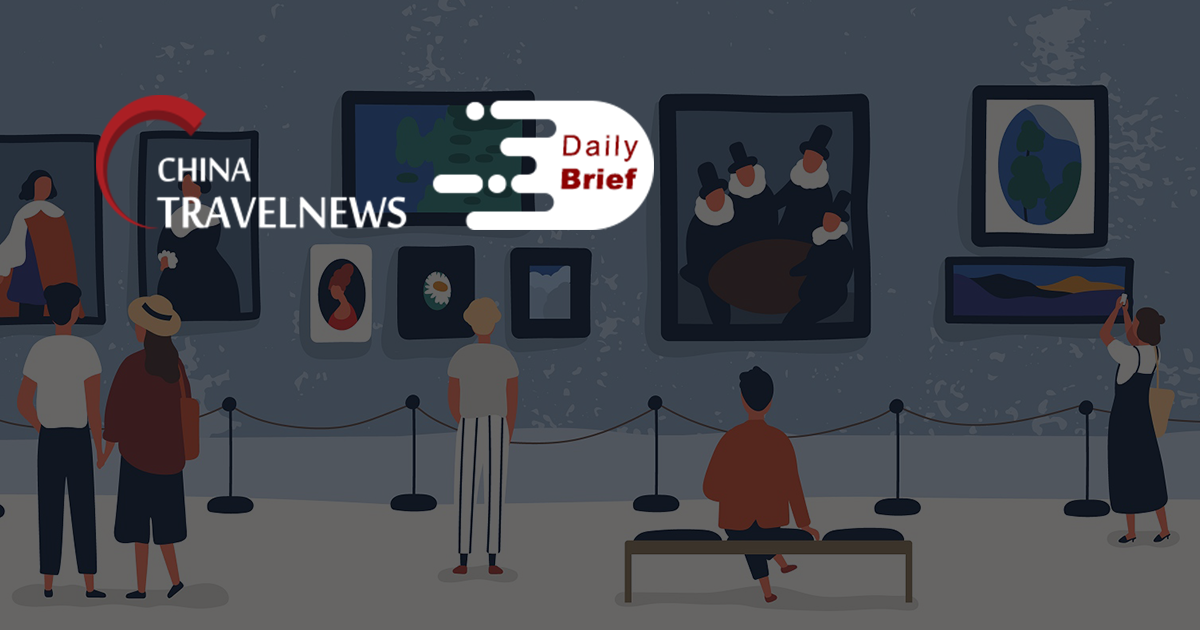 China administers 200 million vaccine doses domestically
>> Around 200 million doses of COVID-19 vaccine have been administered so far inside China, with an emphasis on front-line workers, university students and people living in border areas, health officials said. China is ramping up vaccination efforts after a slow start that was due in part to the virtual elimination of domestic transmission of the coronavirus.
Chinese visitors to Japan drop 61.4% in March as travel restrictions remain
>> The estimated number of foreign visitors to Japan in March dropped 93.6% from a year earlier to 12,300 as travel restrictions remain in place to prevent the further spread of the novel coronavirus, government data showed Wednesday. In March, visitors from China totaled 4,000, down 61.4% from a year earlier. Those from South Korea dropped 88.0% to 2,000, with visitors from India down 64.1% at 700.
'Revenge travelers' boost China's May Day holiday as COVID-19 curbed
>> Travel spending in China has shown a remarkable sign of rebound half of a month before the five-day May Day holiday, as many "revenge travelers" who have been cooped up at home for a long period of time leapt at the opportunity to get away for a few days. On April 17, the first day when 12306, China's official train ticket booking platform started to sell tickets for May 1, hundreds of thousands tickets were sold out in just minutes.
Chinese airlines hope to narrow loss by coming holidays
>> Chinese people are witnessing another round of travel rush, after two years of travel restrictions because of the COVID-19 pandemic. Data from an online travel agency qunar.com showed on Tuesday that since April, the number of single-day ticket bookings has risen sharply, and hit a record high on April 13. And it was also a record high in 16 years.
Trip.com Group to gain extra HKD 1.27 billion from over-allotment option
>> Trip.com Group announced on April 21 that the 15% over-allotment option has been fully exercised. The gross proceeds to the company from the over-allotment option are expected to be around HKD 1.27 billion.
Travel sites cashing in on 'blind box' craze
>> Cashing in on the craze of "blind box", online travel operator Tongcheng-Elong launched an air ticket blind box product priced at 98 yuan (USD 15) earlier this month, attracting more than 20 million buyers and selling out quickly. People can choose a departure city, while the destination and departure time are both unknown. If they do not like the "content" after opening the box, they can get a full refund.
Guangzhou ousts Atlanta as top airport in pandemic year
>> China's Baiyun International Airport in Guangzhou topped the list of the world's busiest hubs in a coronavirus-wracked 2020, knocking Hartsfield-Jackson Atlanta International off a perch it occupied for more than two decades. Guangzhou is the home base to China Southern Airlines, the country's biggest carrier.
Overseas Cathay Pacific bases are at risk of closure
>> Hong Kong's flag carrier Cathay Pacific is looking to shut numerous pilot bases as part of a review of its crew operations. Confirmed for the chop is the base in Canada, with those in Australia and New Zealand also under consideration. The move would see hundreds of jobs put at risk. Cathay Pacific is reeling from a record loss of USD 2.8 billion in 2020, and is looking to save money where it can.
Singapore, Hong Kong hope to announce travel bubble ASAP
>> Singapore and Hong Kong said on Thursday that they hoped a long-delayed air travel bubble between the two cities would start soon, but no date had been fixed. A hotly anticipated travel link between the two Asian financial hubs was delayed last year after a spike in coronavirus cases in Hong Kong.
Taiwan in talks over travel bubbles with Singapore, Philippines, Vietnam, Guam
>> Following the start of the Taiwan-Palau travel bubble, Taiwan's Tourism Bureau announced that it is actively negotiating with Vietnam, Guam, Hawaii, the Philippines, Malaysia, and Singapore on setting up similar travel bubbles. Tourism Bureau confirmed that it has also met with representatives from other regions, including Hong Kong, Hachinohe City in Japan's Aomori Prefecture, and Thailand.
Huazhu domestic RevPAR recovers to 95% of 2019, European results still reeling
>> Shanghai-headquartered hotel chain Huazhu Group said in its first-quarter preliminary results that RevPAR in January and February 2021 recovered to 74% and 56% of 2019 respectively. RevPAR in March this year recovered to 95% of 2019, mainly driven by the strong recovery of business demand. But the company's results in Europe was not that good.
China Tourism Group Duty Free mulls over secondary listing in Hong Kong
>> China Tourism Group Duty Free (CTG), parent company of China Duty Free Group (CDFG), issued a statement saying that its Board has approved a proposal regarding preparatory work related to a secondary listing on the Hong Kong Stock Exchange. CTG is already listed on the Shanghai Stock Exchange.