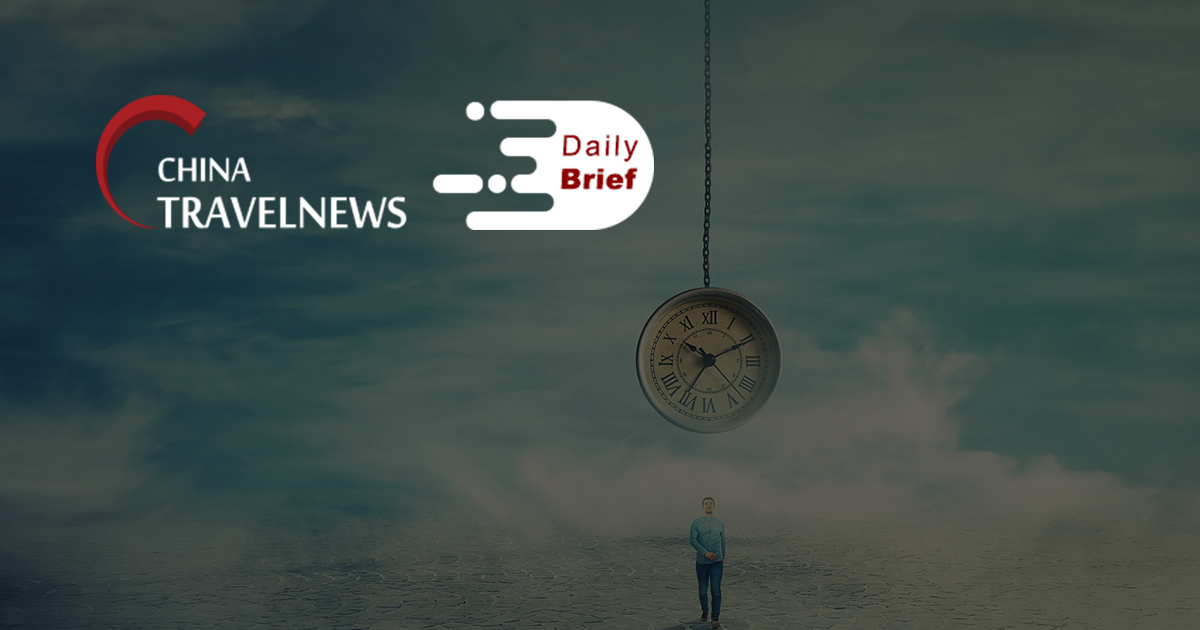 Trip.com Group files for second listing, reveals more investments
>> Trip.com Group has officially filed an application in which the company aims to get a second listing on the Hong Kong Stock Exchange. The online travel giant said in the filing that it has been the largest online travel platform in China over the past decade and the largest online travel platform globally from 2018 to 2020, both in terms of gross merchandise volume, or GMV, citing data from an Analysys Report. Since December 2020 and up to March 2021, Trip.com Group has made or proposed to make investments in OTA, virtual bank, hotel management, car service and hotel.
Suspension of flights to Hong Kong has no impact on travel bubble talks: Singaporean minister
>> The suspension of Singapore Airlines' (SIA) flights to Hong Kong from the city-state does not affect the ongoing talks to establish an air travel bubble between the two destinations, said Transport Minister Ong Ye Kung on Monday (April 5). Ong said that the Hong Kong civil civil aviation authorities have set in place "very transparent criteria" regarding flights to the Chinese territory. He noted that there were 23 cases of similar suspension in effect in Hong Kong before the latest incident involving SIA.
"Fly freely" programs face online backlash as post-pandemic travel demand soars
>> Chinese airlines' "fly freely" (or "fly at will") programs, unveiled during the pandemic, are facing an online backlash among Chinese consumers who claim that they can't redeem their rewards as promised now that demand is rebounding. The airlines' policies might have been vague, which would mean there was no common understanding of the rules, and it would be better for airlines to prioritize consumer's benefits.
Chinese river lines are up and running
>> Chinese river lines have opened their 2021 season for domestic travelers. And while it's unclear when international tourists will be able to return, Century Cruises says it is optimistic about the year ahead. All the company's ships are now sailing at 75% capacity, the highest level allowed since the pandemic. The company is optimistic about future cruise bookings from North America, Europe and the U.K. as well as other countries to China.
Mapping China's path to building a strong transportation network by 2035
>> China has unveiled plans to strengthen its transport sector over the next 15 years, with the aim of developing a modern, high-quality and comprehensive national transport network. The total scale of the national comprehensive transport network will reach about 700,000 km by 2035, excluding the mileage of overseas sections of international land passages, air and sea routes and postal routes, according to the guidelines. The expressway aiming to connect Beijing with Taipei is currently complete from Beijing to Fuzhou, according to state media CGTN.
Jin Jiang's Louvre Hotels launches extended-stay hybrid in Europe
>> Louvre Hotels Group, a subsidiary of Chinese giant Jinjiang International Holdings, is developing an aparthotel concept called Tulip Residences, a hybrid experience built on the themes of co-living, co-working and well-being. At the request of its shareholder, Jinjiang, Louvre will adapt Tulip Residences for the Chinese market. A pilot hotel is scheduled for the end of 2021 with the ambition of signing 25 new establishments by 2022 in the largest Chinese metropolises.
Theme parks set to be in China for the long ride
>> As Universal Beijing Resort is scheduled to open for a trial run next month, anticipation is building up, fueling fierce competition among international and domestic theme park operators in the country. Despite severe impact of COVID-19 on the tourism sector, many theme parks in China saw their businesses return and recover since the latter half of last year due to better pandemic control. UBR is expected to attract more than 6 million visitors in the first year, and 15 to 20 million in the following years.
Tourism recovery: drive-to tours help Chinese tourism sector pick up pace
>> During the recent Qingming holiday, most Chinese tourists are traveling with family members to nearby destinations. The China Tourism Academy says that during the holiday, tourists visiting scenic spots are mainly expected to come from within the same province. Urban one-day tours and suburban tours are likely to recover, and the proportion of self-driving tours has increased.
Chinese consumption fires on all cylinders during festival holiday
>> China's consumption is firing on all cylinders including tourism and box office in the three-day Qingming holidays to a level that is approaching, or even surpasses that of 2019, industry practitioners and companies said, as Chinese consumers rushed to unleash their spending desires after the country lifted restrictions on people movement due to successful control of the resurgence of the epidemic.
Beijing sees tourism recovery during Qingming holiday
>> The number of visitors at Beijing's major tourist attractions during the Tomb-sweeping Day holiday bounced back to 98.7 percent of the 2019 level, city authorities said Monday. The 182 major tourist spots in the Chinese capital received nearly 6.1 million visits during the three-day holiday that concluded on Monday, said the Beijing Municipal Bureau of Culture and Tourism.