China has unveiled plans to strengthen its transport sector over the next 15 years, with the aim of developing a modern, high-quality and comprehensive national transport network.
By 2035, the country's transport network should be convenient, cost-effective, green, intelligent and safe, according to guidelines jointly released by the Central Committee of the Communist Party of China and the State Council.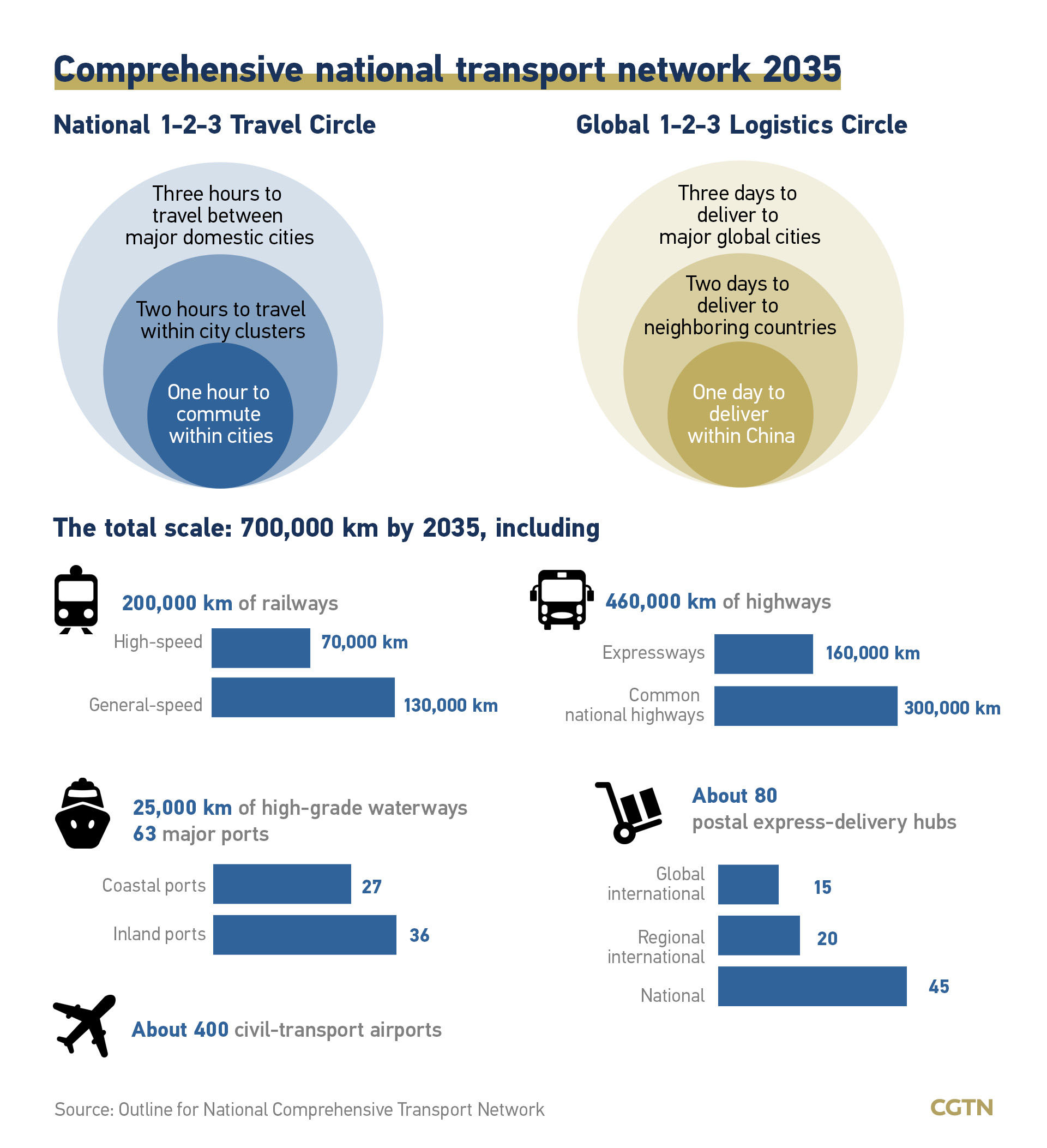 The total scale of the national comprehensive transport network will reach about 700,000 km by 2035, excluding the mileage of overseas sections of international land passages, air and sea routes and postal routes, according to the guidelines, including around 200,000 km of railways, 460,000 km of highways and 25,000 km of high-grade waterways, with 27 major coastal ports, 36 major inland ports, about 400 civil-transport airports and about 80 postal express-delivery hubs.
The new transport network will include six axes, seven corridors and eight thoroughfares. Amid the layout, three cross-strait links stand out – one is from Fuzhou to Taipei across the Taiwan Straits; the second is from Zhanjiang to Haikou across the Qiongzhou Strait; and the third is from Dalian to Yantai across the Bohai Strait.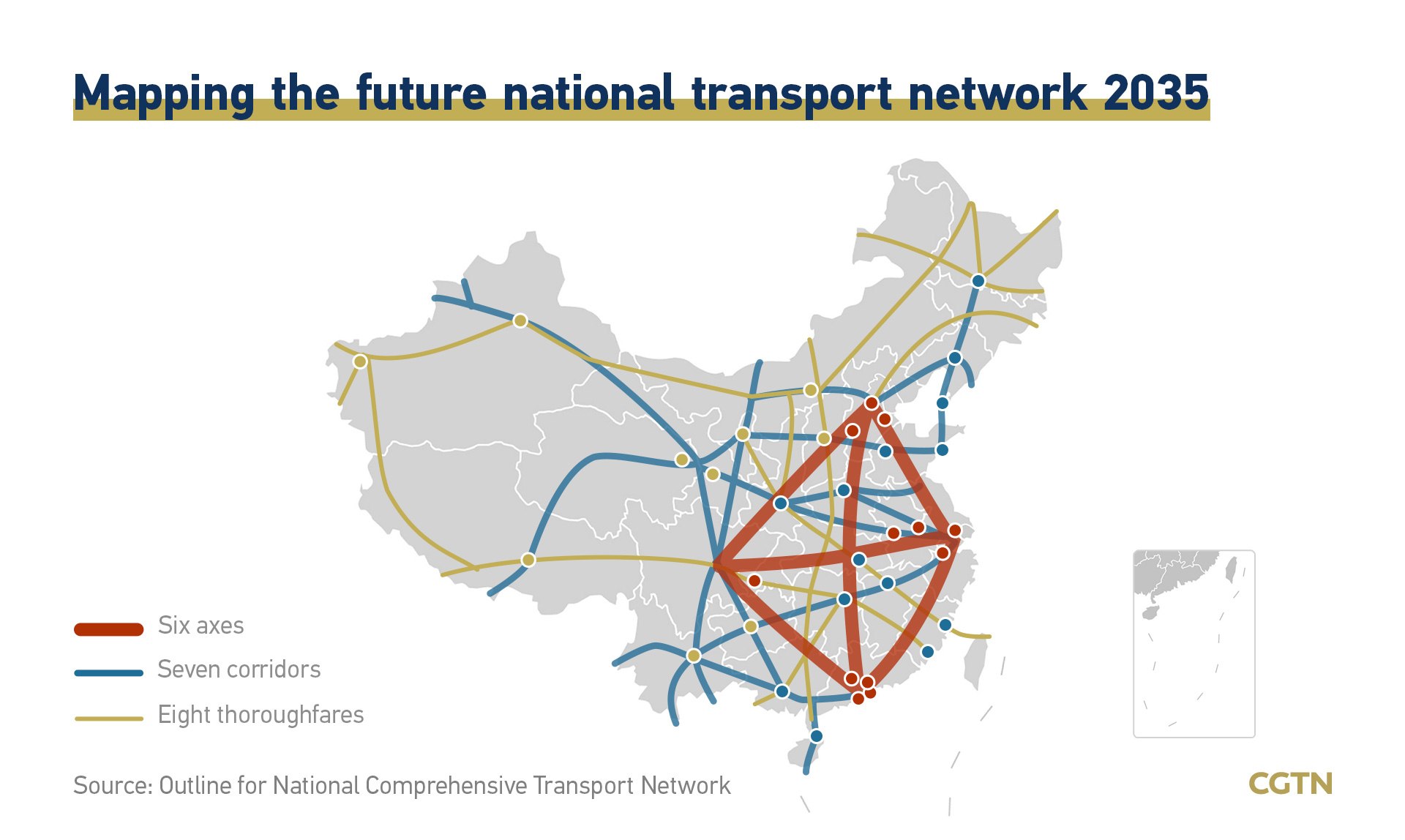 Taiwan Straits - G3 Beijing-Taipei Expressway
The expressway connects Beijing with Taipei in the Taiwan region. Currently, it is complete from Beijing to Fuzhou, Fujian. The Taiwan Straits Tunnel Project is proposed to connect Pingtan, Fujian to Hsinchu in the Taiwan region as part of the expressway.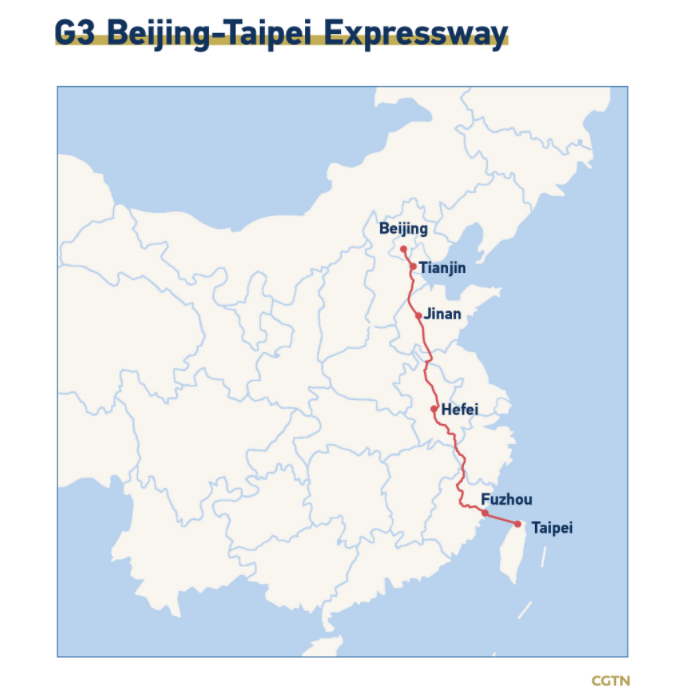 Beijing-Taipei high-speed railway
A railway connecting Beijing and Fuzhou has been put into operation. In December, the Fuzhou-Pingtan section was opened for operation, and it was connected by the Pingtan Strait Road-Rail Bridge, China's first road-rail bridge.
Read original article