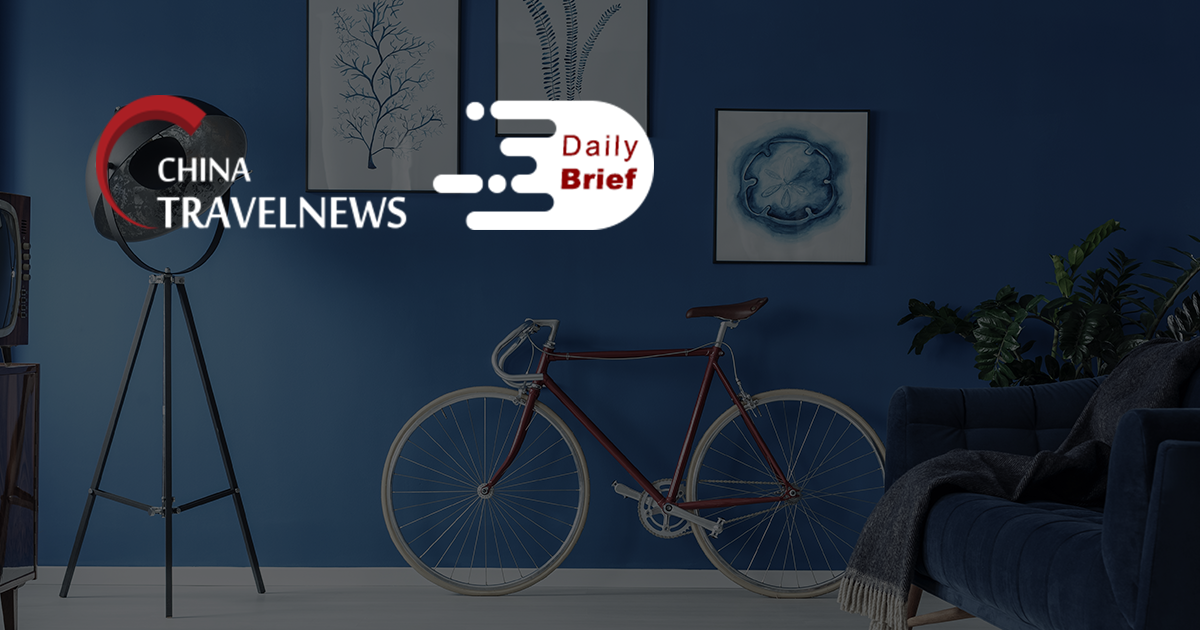 Thailand sees Chinese leading tourists to Phuket after reopening
>> Thailand expects about two million foreign tourists, mostly Chinese and Europeans, to visit Phuket this year after the nation's most popular resort island reopens to vaccinated visitors from July 1. The holidaymakers may generate about 105 billion baht ($3.4 billion) in revenue in the second half. China, Russia, the UK, Germany, France, Sweden and the U.S. are likely to be the key origins for tourists to Phuket.
Hong Kong to offer tourism staff workers about 2,000 jobs at vaccination centres
>> Hong Kong's tourism workforce will be thrown a lifeline with officials set to offer its embattled staff members nearly 2,000 temporary jobs with the city's Covid-19 vaccination program. Several labour unions welcomed the move as a way of easing the burden on industry staff and retaining talent, but one senior industry figure described the offer as "pitiful".
Dash Living raises $8.8 million in Series A round
>> Dash Living, a serviced living, coliving community in Hong Kong and Singapore, raised over USD 8.8 million for its Series A funding round, tapping a group of new and existing investors as it looks to expand into new regions, to develop new mobile app features to further enhance customers' coliving experience, and increase real estate efficiency through its AI, automation efforts, and an extended technology development team.
Chinese Uber competitor to launch in South Africa
>> China's Didi Chuxing, which is backed by SoftBank, said it would start a ride-hailing service in South Africa. Reuters reported that the service is set to officially launch in Cape Town, taking on established rides-haring competitors including Uber and Bolt. Didi already operates in Japan, Australia, Russia and several South American markets.
Sanxingdui excavation: Booming tourism, flurry of online memes
>> A 3,000-year-old gold mask recently unearthed at an archaeological site in southwest China's Sichuan Province has stirred an unexpected social media sensation in China and brought a tourism boom to the southwest province. Over the past week, Sanxingdui Museum saw its ticket bookings increase by over 110 percent from the previous week. The hotels around the Museum are expected to see a peak during the upcoming holiday.
Chinese airlines expect to see turning point in new season
>> Starting from Sunday, Chinese airlines began the summer and autumn seasons, and official data showed that there will be 54 new routes added. The coming holidays will see strong competition in the battle for recovery after the epidemic. Airline companies have scheduled a total of 92,756 flights, up 10.7 percent from the same period last year. Of these, 90,460 will be domestic passenger flights, a year-on-year increase of 10.6 percent, according to the Civil Aviation Administration of China (CAAC).
Embraer confident about China despite the rise of COMAC
>> Embraer's CEO has spoken with confidence about the future of its aircraft in China. Despite being a historically difficult market for the Brazilian planemaker, he believes there is still huge potential. The company's end of year forecast for 2020 pegged China to require 730 new aircraft with up to 150 seats in the next decade. Embraer wants to ensure a significant slice of that pie.