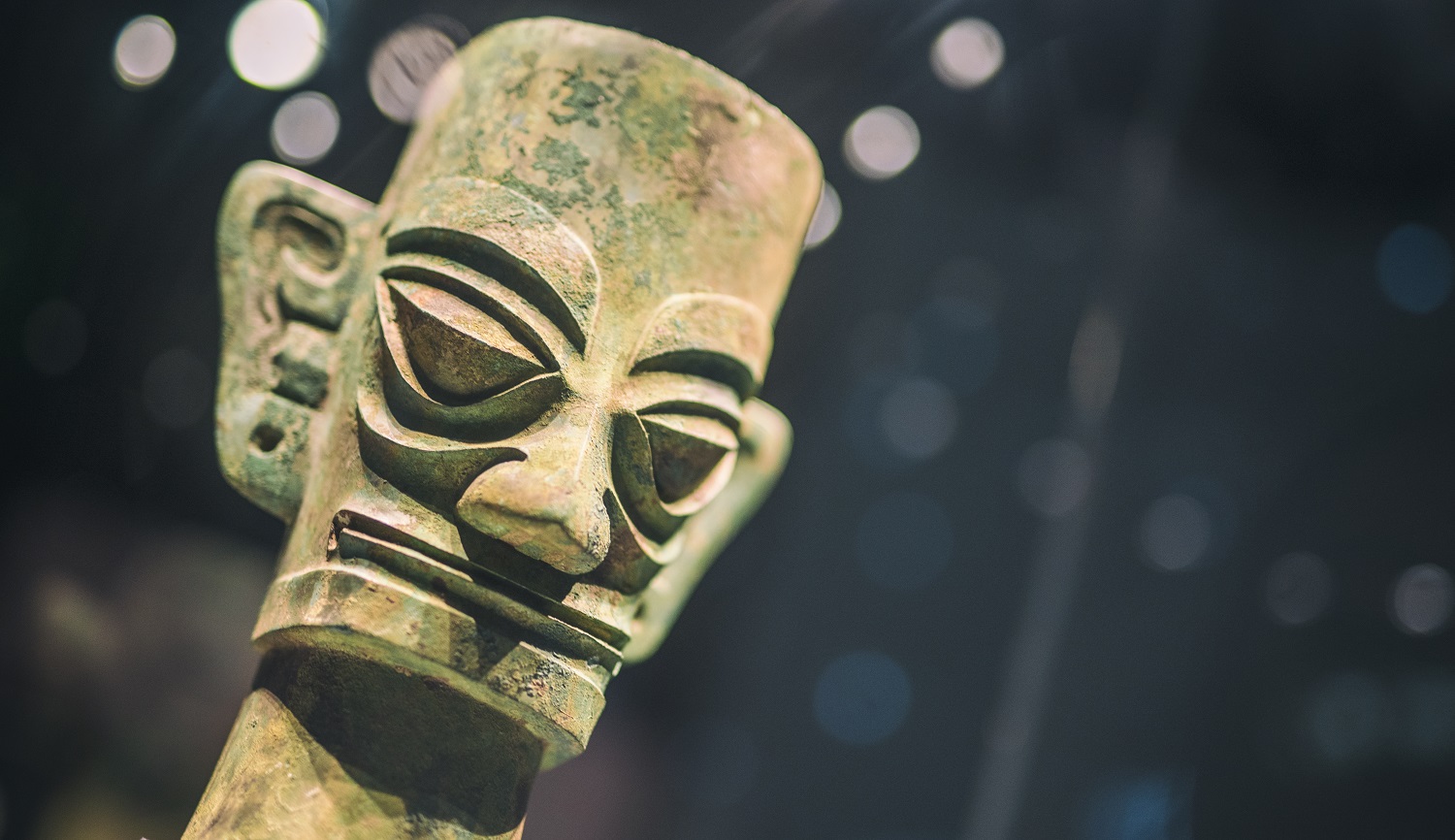 A 3,000-year-old gold mask recently unearthed at an archaeological site in southwest China's Sichuan Province has stirred an unexpected social media sensation in China and brought a tourism boom to the southwest province.
Over the past week, Sanxingdui Museum saw its ticket bookings increase by over 110 percent from the previous week. The hotels in Chengdu City, capital of Sichuan Province, have also seen a growth of nearly 50 percent compared to the week before, according to data released by Alibaba's online travel arm Fliggy.
Also experiencing a boom, domestic airlines linking Beijing and Chengdu were the most booked for the upcoming three-day holiday from April 3 to 5, with an average cost of 741 yuan ($113), online travel agency Qunar revealed.
The hotels around the Museum are expected to see a peak during the upcoming holiday.
While many are anxious to visit the Museum and take a closer look at the relics on display, lots of internet users have shown an interest in the mysterious half-faced gold mask, one of the 500 Bronze-Age relics brought to light from the archaeological site and released by Sichuan Provincial Cultural Relics and Archaeology Research Institute and the National Cultural Heritage Administration on March 20.
The mask has spawned popular memes as users of China's Twitter-like Sina Weibo have superimposed the mask onto the faces of pop culture figures, including Ultraman and pandas.
The hashtag #SanxingduiGoldMaskPhotoEditingCompetition has been viewed more than five million times and generated heated discussions among Weibo users who are busy sharing their versions of a full golden mask.
Read original article