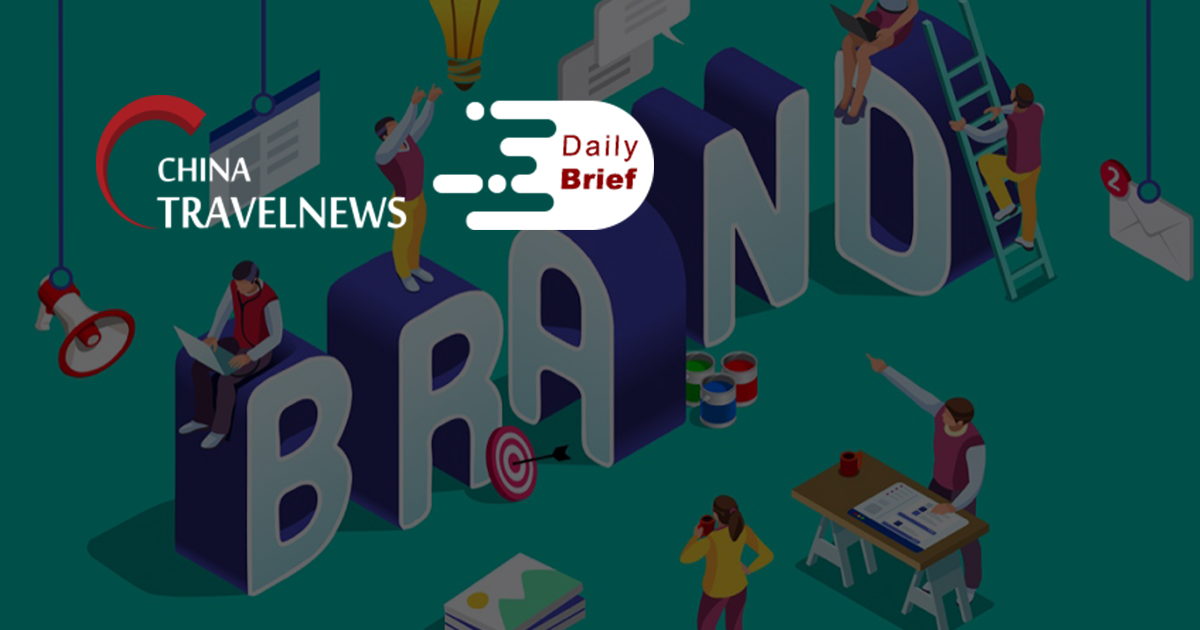 Ambition and competition drive international theme park operators to accelerate expansion in China
>> With international theme park groups accelerating their growth in China, a new era of expansion is imminent. Data showed that China has 11 of the top 20 theme parks in Asia, and 59 more parks are in the pipeline, demonstrating the international theme park brands' ambition in the country. Merlin Entertainments planned to build 20 more Legoland parks over the next few years, at least five of them will be in China.
TravelSky projects annual net profit of more than $60 million
>> China's GDS giant TravelSky said it expects to report a net profit of RMB 400-450 million (USD 61.6-69.2 million) for full year 2020, despite a net loss of RMB 306 million in the first half of the year. The company's net profit for 2019 was RMB 2,602 million. The decline in annual net profit was due to the impacts of COVID-19, partly offset by a transaction income in which the company sold 68.39% shares of its mobile application subsidiary to TravelSky's major investors including China Southern and China Eastern.
Upscale hotel group New Century reports 17% revenue decrease in 2020
>> Zhejiang New Century Hotel Management reported that its annual revenue for 2020 was RMB 1,597.7 million, down by 17.1% from RMB 1,928.0 million in 2019. As the impact of the pandemic eased in the second half of 2020, RevPAR of all types of hotels rebounded significantly. The RevPAR of upscale business hotels was RMB 239.9 in the second half of 2020, representing an increase of 103.8% from RMB 117.7 in the first half of 2020.
Four city clusters rising in China's 1-2-3 Travel Circle
>> China is planning to strengthen its transport sector over the next 15 years. According to the transportation plan unveiled by the State Council in late February, the National 1-2-3 Travel Circle will take initial shape by 2035 to connect major cities and counties across the country. The big four city clusters – Beijing-Tianjin-Hebei region, Yangtze River Delta, Guangdong-Hong Kong-Macao Greater Bay Area and Chengdu-Chongqing area – are classified as China's four transportation poles in the plan.
China to ease domestic travel restrictions, allowing train travel without COVID-19 test report
>> Chinese residents will be able to travel more freely by train across the country starting from March 16, as China further lifts domestic travel restrictions amid a clear and stable COVID-19 epidemic situation. Travel restriction will be lifted in all COVID-19 low-risk regions.
China's tourism, services sectors to see double-digit growth
>> China's tourism and services industries are expected to see double-digit growth year-on-year in the second quarter after China further lifts domestic travel restrictions amid a stable COVID-19 epidemic situation, experts said. Economic experts said the easing of travel restrictions and the increasingly positive epidemic situation with an accelerated rate of nationwide vaccination from March to May will significantly promote the flow of people and boost tourism and services industries.
China Eastern reactivated all aircraft based in Shanghai
>> While China's aviation industry was the first to suffer from the global health crisis a year ago, aggressive lockdowns and travel restrictions have enabled its airlines to resume travel and restore routes at a faster pace. One of the nation's largest carriers, China Eastern Airlines, recently achieved a major milestone, claiming that its grounded aircraft fleet in Shanghai is now at zero.