Chinese GDS giant TravelSky terminated its previously announced agreement to sell a stake in its consumer-facing App to various investors including China Southern Airlines. The company has now reached a new deal to include China Eastern Airlines as another investor in addition to the investors stated earlier.
According to the new capital increase agreement announced on June 12, TravelSky Mobile Tech, the operator of TravelSky's mobile application Umetrip, will have both China Southern Airlines and China Eastern Airlines as its new investors, each with a 12% stake of the company.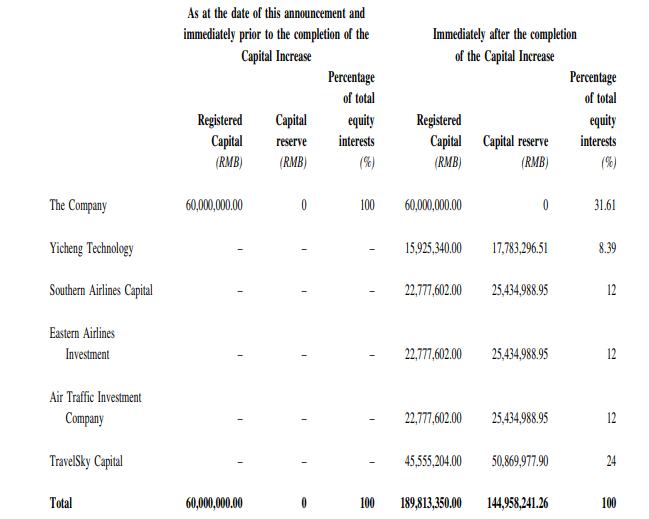 Southern Airlines Capital, Eastern Airlines Investment, Air Traffic Investment Company and TravelSky Capital have agreed to make a capital contribution of RMB 241 million (USD 34 million) in total to TravelSky Mobile Tech.
TravelSky Mobile Tech is seeking monetization and profitability through a series of reforms including the capital restructuring plan.
As at 30 June 2019, the appraised value of the net assets of TravelSky Mobile Tech was RMB 127 million (USD 17.9 million). The company registered a net loss of RMB 48.5 million in 2018, and a net loss of RMB 55.4 million in 2019.