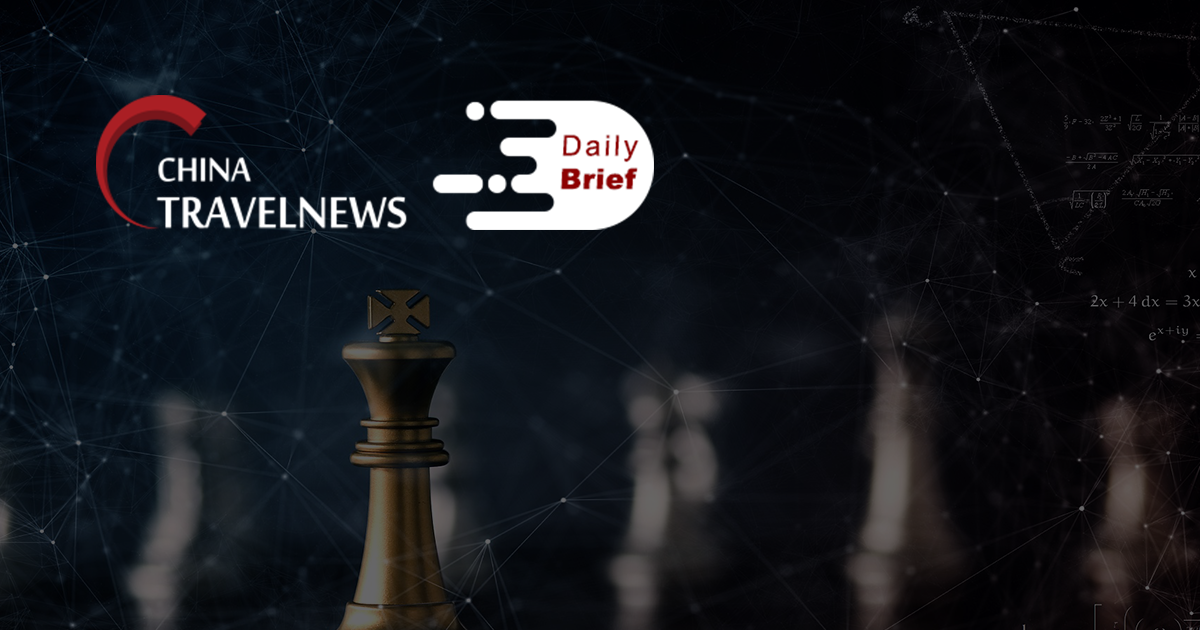 Trip.com Group revenue drops 40% in Q4
>> Trip.com Group reported that its net revenue for the fourth quarter of 2020 declined 40% to RMB 5.0 billion (USD 761 million). Loss from operations for the fourth quarter of 2020 was RMB 16 million (USD 2 million). Accommodation reservation revenue plummeted 24% for the fourth quarter and decreased 47% for full year 2020. Product development expenses accounted for 42% of net revenue in 2020.
OTA giant sees content as new growth driver, rolls out a three-step strategy
>> For full year 2020, Trip.com Group reported a 49% decline in revenue, which is still better than the 55% revenue drop posted by international rival Booking Holdings, and the 57% decrease by Expedia Group. CEO Jane Sun believes that content will generate unique and long-term, long-lasting value in user engagement as well as the new earnings power.
China hotels benefited from quick lockdowns, later holidays
>> Midscale and economy class hotels led Mainland China occupancy prior to COVID-19, and the pandemic only widened the gap between lower-tier and higher-tier hotel performance. Affordability likely contributed to the hotels' strong occupancy when compared to other hotel classes. Demand from healthcare personnel and other key workers, along with less historic reliance on group demand, also helped to foster quicker recovery among lower-tier hotels.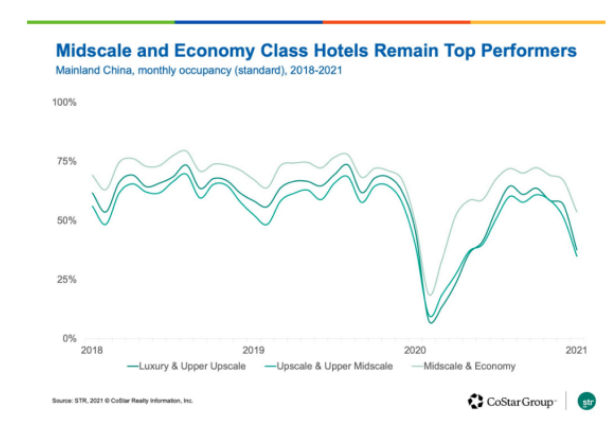 Chinese consumers optimistic on post-COVID travel
>> Beaches, scenic tourist cities and natural and cultural world heritage sites are the top three post-pandemic destinations for Chinese consumers, a Griffith University-led study has found. Study participants did not seem to prioritize much in choosing overseas countries which are friendly and supportive to China, according to the report.
China Eastern, Air China work with Sabre to minimize disruption
>> Sabre Corporation announced the implementation of its Recovery Manager Operations solution for China's national flag carrier Air China as well as China Eastern Airlines, to enhance their operational recovery capability and future growth. The solution will empower the airlines to manage flight disruptions by proposing immediate contingency and recovery plans while minimizing downline impact and improving operational performance.
Travel may resume slowly "in 3-6 months" with pandemic limits: Hong Kong tourism chief
>> Travel activities may restart in Hong Kong slowly in the next three to six months, according to Dane Cheng, Executive Director at the Hong Kong Tourism Board. Mr. Cheng said with vaccination gradually in place, there is a better chance that quarantine could be shortened or even waived.
Hong Kong to join hands with Greater Bay Area cities to boost tourism recovery
>> Hong Kong plans to join hands with other cities in the Greater Bay Area to boost its tourism recovery, according to a 2021/22 work plan released by the Hong Kong Tourism Board (HKTB) on Wednesday. The work plan includes promoting the recovery of the tourism industry and the long-term sustainable development of the tourism industry, as well as eyeing high-end customers.