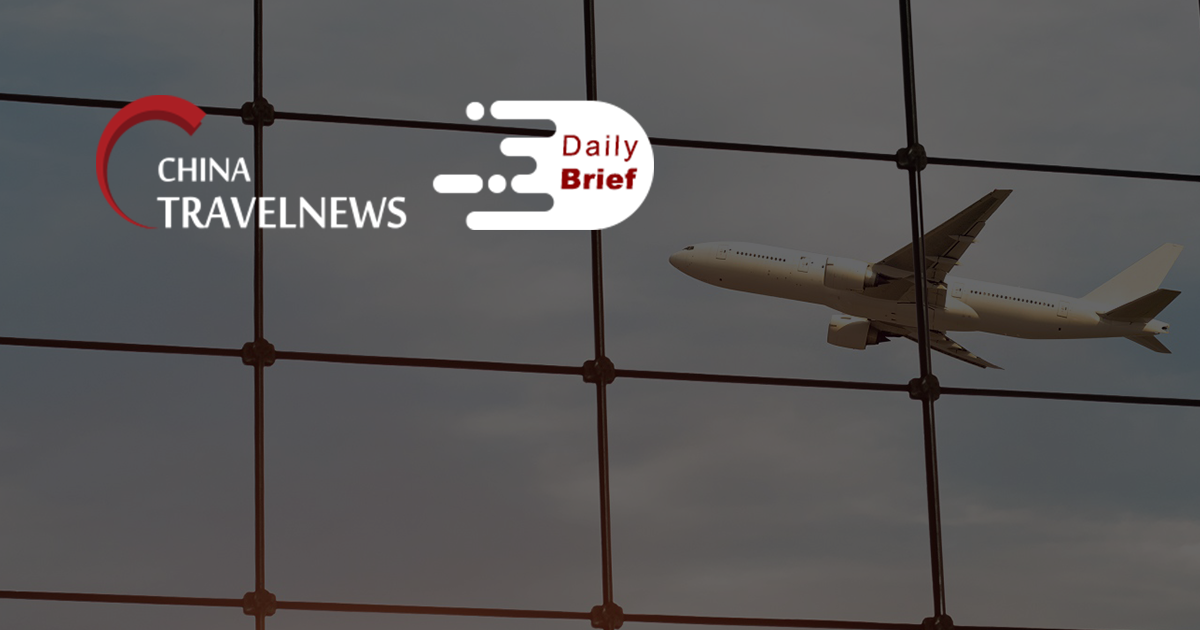 China reports zero COVID-19 high-risk areas, three medium-risk areas
>> China's state-controlled media CCTV reported on February 19 that the nation has cleared all its COVID-19 high-risk regions as of 0:00 on February 18, 2021 (Beijing Time), and there were three medium-risk areas left.
China requires people to quarantine before traveling to country
>> China will now require some travelers to quarantine for 14 days before traveling to the country, in a rare move that toughens up restrictions in the country as it tries to stop the spread of the coronavirus. China already requires quarantine upon arrival, but a mandatory quarantine before travel seems to be a much rarer requirement.
Marriott reports $164 million net loss in Q4, with Greater China leading recovery
>> Marriott said its fourth-quarter RevPAR declined 64.1% worldwide, 64.6% in the U.S. & Canada, and 62.7% in international markets, compared to the 2019 fourth quarter. RevPAR in mainland China saw a meaningful rebound through the year and was down less than 10% year over year in December. The company added nearly 63,000 rooms globally during 2020, including more than 28,000 rooms in international markets and a total of roughly 8,100 conversion rooms. Net rooms grew 3.1% from year-end 2019.
Costa Rica to allow visa-free tourism from China
>> Costa Rica will make it easier for tourists from China to visit, the Tourism Board announced Wednesday. Starting in March, tourists from Beijing and Shanghai will be allowed to enter the country without the need for a prior visa. Under the current requirements, Chinese nationals must apply for an entry permit at the Costa Rican consulate.
Spring Festival spending rebounds beyond pre-pandemic level
>> Total revenue made by key companies in retail and catering sectors rose 28.7% year-on-year during this year's Spring Festival holidays from Feb 11 to 17, reaching around RMB 821 billion (USD 127.1 billion), according to China's Ministry of Commerce on Wednesday. The figure has exceeded the Spring Festival holiday spending in 2019 by 4.9%, prior to the COVID-19 pandemic.
China's air passenger numbers down 45% year-on-year over Lunar New Year
>> China's air passenger traffic fell 45.16% year-on-year over Lunar New Year, the aviation regulator said on Thursday, though signs of a quick recovery are emerging due to the country's success in curbing domestic transmission of the COVID-19 virus.
Macau airport to see 30% more flights in Feb
>> Macau International Airport is likely to handle 1,128 commercial flight movements for the 28 days of February, or approximately 40 a day. While for the 31 days of January, the airport handled an aggregate of 870 commercial flight movements, or about 28 a day. Most of the February flights are for destinations in mainland China, the only place to have a largely quarantine-free travel bubble with Macau.
Hainan establishes flights with 62 cities in 20 countries
>> China's Hainan is stepping up international air traffic, which has already been established with 62 cities in 20 countries, according to the official account of Hainan's free trade port on WeChat messenger. The report indicates that there is currently a significant increase in the number of air routes and airlines operating in the province. Hainan's airports serve passenger flights on 400 domestic destinations.