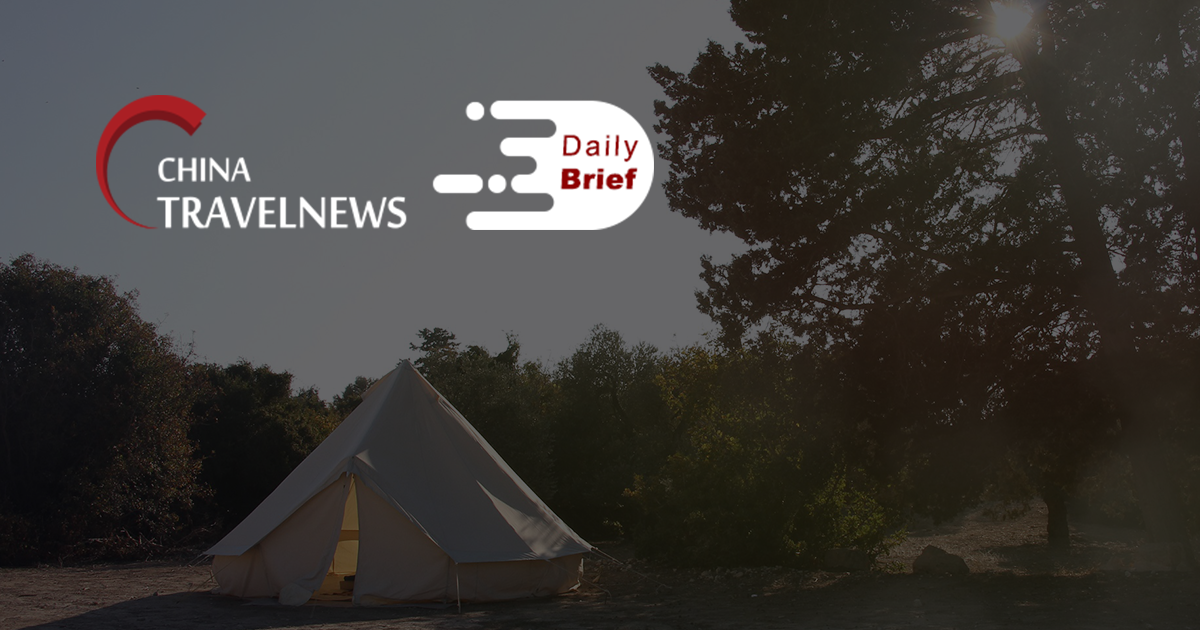 China's tentative domestic bounce-back raises hopes for renewed V-shaped recovery
>> Domestic flight activity in China has rebounded sharply recently, marking the conclusion of a dramatic decline prompted by Beijing's request to its citizens to avoid traveling during the run up to the February 12 Lunar New Year, according to a Cirium report. Including the very low number of international services, seven-day rolling average daily flights for Chinese operators fell below 6,500 on February 3 – a level last seen in early-May 2020. By February 10 this metric had recovered to nearly 7,500.
Hong Kong Disneyland to reopen again on Feb 19
>> Walt Disney announced Wednesday its Hong Kong park will reopen to guests this Friday, February 19. The park will require mandatory Covid-19 testing for cast members every 14 days in addition to other health and safety protocols. Disney CEO Bob Chapek hinted last week that Hong Kong might come back online soon. Currently, Walt Disney World and Shanghai Disney are open.
Cathay Pacific warns of challenging months ahead
>> Cathay Pacific Airways has warned of some "extremely challenging" months ahead as stringent quarantine measures in Hong Kong dampened hopes of any near-term recovery. It carried 981 passengers a day last month, the lowest rate since June last year. The Hong Kong flag carrier has been forced to eliminate 11 routes to Europe, North America and regionally in response to the city requiring local pilots and cabin crew to quarantine upon their return, if they stayed outside China.
Chinese court approves HNA Group restructuring
>> Ten affiliates of Chinese travel conglomerate HNA Group will be restructured after a high court moved forward with creditors' bankruptcy petitions. The ruling, which covers regional carriers Air Changan, Fuzhou Airlines, Grand China Air, GX Airlines, Lucky Air, and Urumqi Air, could have a significant impact on overall fleet size. It is unclear how the bankruptcy will impact HNA flagship companies, including Hainan Airlines and Hong Kong Airlines.
Staycation trend boost for city's venues
>> Shanghai's tourism market enjoyed a new momentum under the staycation trend during the Spring Festival holiday as it recorded a combined 4.92 million visits over the seven days, 96% of 2019's number. Among them, 81.55% were contributed by those staying in Shanghai, according to the Shanghai Administration of Culture and Tourism.
Hainan's Sanya rolls out romantic program for night tourism
>> Sanya prepared a special romantic night tourism program for the guests of the island during the Lunar New Year of the White Ox, announced the local administration on Monday. The authorities advise tourists to visit a number of attractions that are especially beautiful at night, when city lights and festive lights come on.
China Duty Free Group accelerates digital focus, online-offline integration
>> China Duty Free Group (CDFG), the country's leading travel retailer, is stepping up its omnichannel activities to drive penetration and sales and to boost consumer convenience. CDFG is drawing on its 10 million-plus membership base to shape more precise user portraits. President Charles Chen said online operation could soon climb to roughly 50% of CDFG's business.