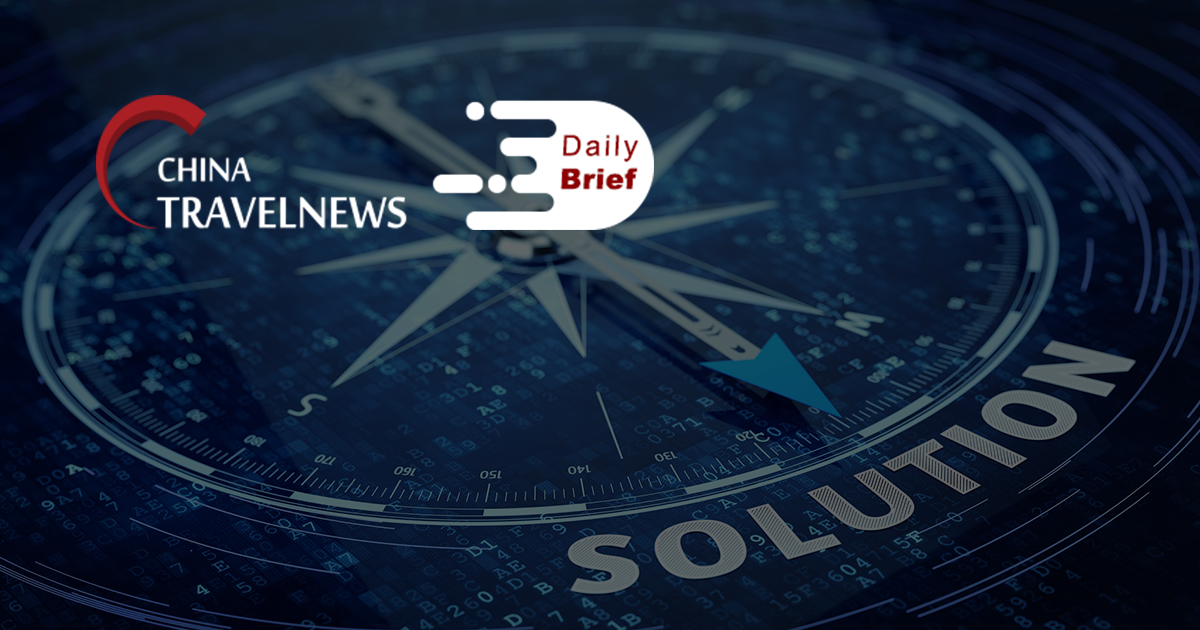 Alibaba responds to China's anti-monopoly investigation
>> In a response to Chinese regulators' anti-trust investigation, Alibaba Group announced on December 24 that the company will "actively cooperate with the regulators" on the investigation. Company business operations remain normal, according to a statement by the Chinese e-commerce giant.
Hotel digital solution provider Lumous closes Series B round
>> Lumous Intelligent Technology and Service, a hotel digitization service provider in China, has closed its Series B financing round led by CPE. Other investors included Seas Capital, Dianping.com founder Tao Zhang, and an unnamed investor of Zoom.
China bans flights to and from UK
>> Foreign Ministry spokesperson Wang Wenbin announced on December 24 that China has decided to temporarily ban all flights to and from Britain. According to historical data from VariFlight, there are around 1,705 connecting flights from Britain to mainland China per week, and the Amsterdam Airport is the most popular airport accounting for around 380 connecting flights.
China Southern Airlines suspends direct flight to and from UK
>> China Southern Airlines, the country's largest airline by passenger numbers, will suspend direct flights to and from London from Dec 24 to Jan 7, state radio reported on Wednesday. Countries across the globe are shutting their borders to Britain after the emergence of a highly infectious new coronavirus strain.
Sichuan Airlines suspends UK flights
>> Speculation was rising early Thursday that China may cancel inbound flights from the UK amid the worsening COVID-19 situation there, after China's Sichuan Airlines suspended flights on a UK-China route with a stopover in a third country from Wednesday.
UK COVID-19 variant found in Hong Kong as city secures vaccine supplies
>> The new variant of COVID-19 that is spreading rapidly in Britain appears to have infected two students who returned to Hong Kong from the UK, Hong Kong's Department of Health said on Wednesday (Dec 23), as the city secured 22.5 million doses of COVID-19 vaccine.
Airline sacks pilot blamed for Taiwan's first local virus infection since April
>> A pilot blamed for infecting two colleagues and causing Taiwan's first local coronavirus transmission since April was fired on Wednesday, his airline said. The island's clean streak of 253 days without local Covid-19 infections ended on Tuesday after a local woman who had contact with the pilot, a New Zealander, tested positive.
China invests $656 million in culture, tourism
>> China invested around RMB 4.3 billion (USD 656 million) in driving the cultural and tourism development in impoverished rural areas during the 13th Five-Year Plan period (2016-2020), an official with the Ministry of Culture and Tourism said Wednesday.