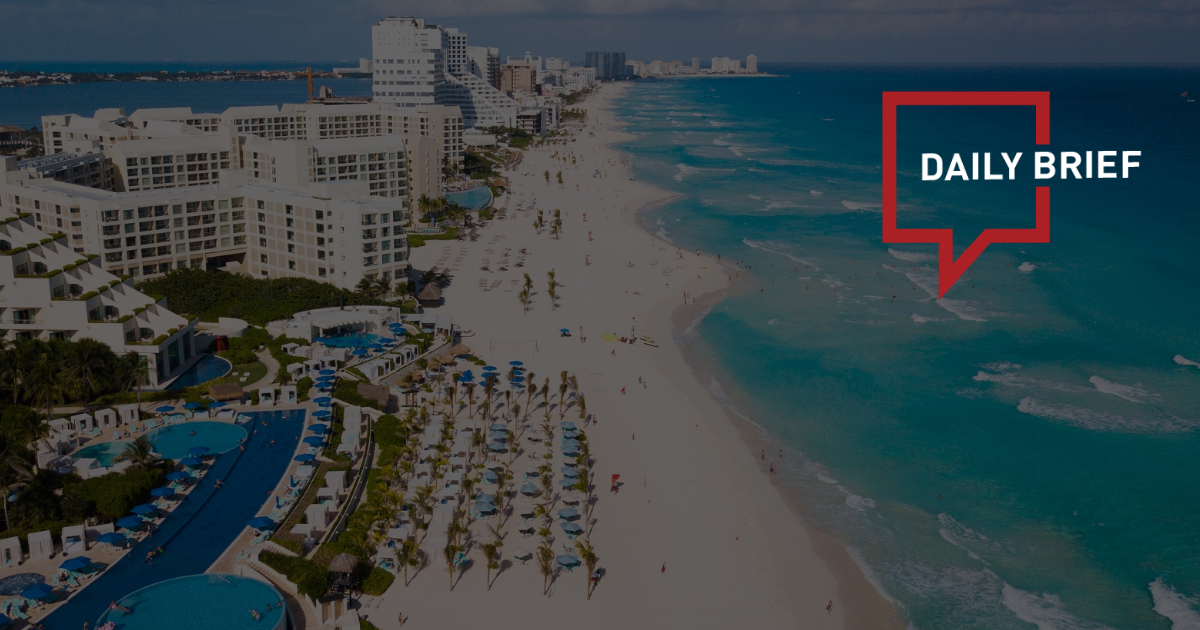 Chinese court to consider compensation for people on missing Malaysia Airlines flight
A Chinese court will hold hearings on claims for compensation for the Chinese relatives of people who died on a Malaysia Airlines plane that disappeared in 2014 on a flight to Beijing, a representative of the families said Friday. After almost a decade, the fate of the plane and its passengers remains a mystery.
South Korea, USA, Japan top mainland China inbound tourism ranking
The top ten sources of inbound travelers in the first ten months of 2023 to mainland China were South Korea, the USA, Japan, Singapore, Australia, Malaysia, Canada, Thailand, the United Kingdom, and Germany, data published by Trip.com Group shows. The first ten months of 2023 saw four-digit growth in visitor numbers when compared with the same period in 2022, or more than 60% of pre-pandemic levels.
China's 72/144-hour visa-free transit policy expanded to 54 countries, Norway added
China has added Norway to the list of applicable countries that qualify for the 72/144-hour visa-free transit on arrival, according to an official announcement from the China National Immigration Administration (NIA). This means China's 72/144 visa-free transit policy is now available to citizens from 54 countries: 25 countries in the Europe Schengen area, 15 other countries in Europe, six countries in the Americas, two countries in Oceania, six countries in Asia.
Inbound tourism boost is new destination
Trip.com Group joined hands with Ant Group and several other travel agencies including Our Tour and launched an inbound tourism proposal at the Global Travel Agents Conference in Kunming, Yunnan province, on Nov 17. They hope to enhance the entire inbound tourism experience by focusing on aspects such as service portals, mobile payments with overseas cards, overseas promotion of domestic destinations, and group-tour quality.
Trip.com Group forms partnership with China International Culture Association
Trip.com Group has signed a three-year Memorandum of Understanding with the China International Culture Association to promote inbound tourism. They have signed a strategic framework agreement to implement the "Nihao! China" program, which includes filming and producing global promotional videos and the "Nihao! China" digital communication campaign.
Cruise poised for growth as Chinese outbound travel soars 800%
Chinese outbound travel recovered at a rapid rate during the Golden Week period, which encompasses the Mid-Autumn Festival and the National Day holiday, with Trip.com reporting that traveler numbers were eight times those seen in 2022. The cruise sector is one being tipped for growth from Chinese travelers, with the first domestically-produced large-scale cruise ship, Aida Modu, making its milestone debut at the recent Shanghai Tourism Festival. Daily ticket sales for voyages on board the vessel in 2024 have passed 100, and the demand will be helped by other major cruise developments in the region. With international set to return to China next year, Royal Caribbean and MSC have also seen an increase in ticket sales.
China Eastern serves up 'dog food' in business class translation disaster
A specific business-class dining option from China Eastern Airlines has brought some media buzz. The Shanghai-based carrier's poorly translated menu offered a range of options, with one standout choice being "dog food" paired with okra, serving as a business-class appetizer.
Air China's US East Coast flights are operating via Los Angeles
After 4-year hiatus, Air China will resume Beijing to Washington Dulles on November 21. Air China has 5 US routes this winter, down by 2 compared to winter 2019. Washington Dulles route returns via Los Angeles back to Beijing, taking 22 hours 35 minutes.