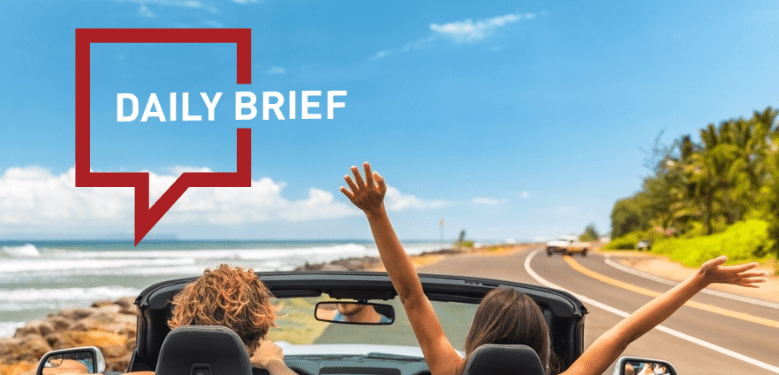 China to become world's biggest tourism market: Accor
China is set to become the world's biggest tourism market, leading French hospitality group Accor told Xinhua this week. The group plans to expand its footprint in the country, and further diversify business growth, the company's Greater China CEO said in an interview. Accor operates brands such as Raffles, Fairmont, Ibis, Sofitel, Pullman and Novotel, and last year surpassed 500 hotels in China.
Asia airlines brace for cost hit, slow return of Chinese fliers
Asia-Pacific airlines face headwinds from rising fuel prices and high inflation, industry executives said on Friday, adding to a downbeat outlook for a segment where travel demand is struggling to recover fully to pre-pandemic levels. China was the largest air travel market before COVID, accounting for a fifth of international travel within Asia Pacific and 6% globally.
Airbnb data shows exceptional growth in Chinese tourism
China's outbound tourism sector is expected to see a recovery growth during this winter, and Southeast Asia, North Europe and Australia are gaining popularity among Chinese tourists, according to Airbnb. The number of Chinese users searching for outbound stays during the eight-day Spring Festival holiday surged more than 14-fold year-on-year.
Queensland tourism campaign launches in China
Tourism and Events Queensland's (TEQ) new brand platform 'A Beautiful Way to Be' has launched in China. The campaign was revealed in Shanghai to 24 influential media and 28 trade partners from throughout Mainland China as part of a Queensland mission to reconnect and encourage Chinese visitors to return to the state.
Ski resort opens just an hour's drive from Shanghai
Shanghai's ski enthusiasts now have one more option for a weekend getaway – the Taicang Alps Resort, which opened on Wednesday. The resort, in Taicang of neighboring Jiangsu Province, is located only an hour's drive from Shanghai's urban area and includes six major themed experience areas. In collaboration with the world-leading ski resort operator, Compagnie des Alpes, the resort offers a wide range of activities for guests.
Chinese authority approves China Eastern new route between Buenos Aires, Madrid and Shanghai
China Eastern has received authorization from the Chinese aviation authority (CAAC) to operate the route between Shanghai Pudong (PVG) and the Ezeiza International Airport (EZE). The service will consist of two flights per week, with a stopover in Madrid Barajas (MAD).
Chinese airline returns to Christchurch Airport
China Southern Airlines resumed direct flights from Guangzhou to Christchurch, receiving a warm welcome. The flight resumption will benefit tourism and freight, delivering millions in export goods to China annually. The flight was first introduced in 2015, but suspended in February 2020 due to COVID-19.
PADI and Klook dive into a world-wide partnership
PADI (Professional Association of Diving Instructors) and Klook announced a world-wide partnership that will see PADI's diving products globally integrated on Klook's platform. with more than 7,200 diving products that span from certification courses, snorkeling, fun dives and more, PADI is the world's largest purpose-driven diving organization and Klook is currently the only OTA in Asia Pacific collaborating with the organization.