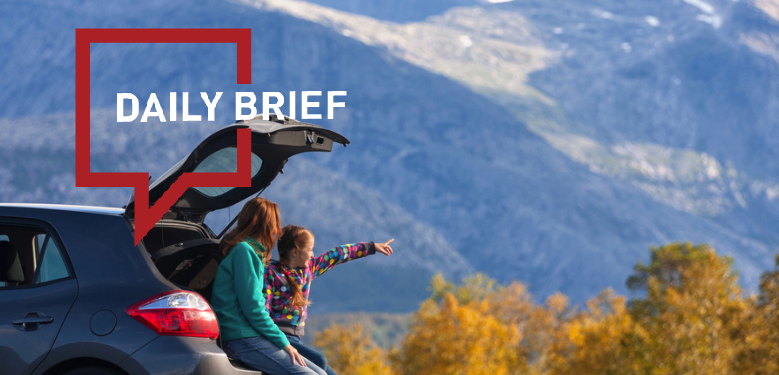 Airbnb reports 17% rise in cross-border nights, China outbound increases 100%+
Airbnb posted an 18% rise in third-quarter revenue and a USD 4.4 billion net income in the latest financial results. Cross-border nights booked grew by 17% in Q3 2023 compared to a year ago. Business in Asia Pacific has fully recovered to pre-pandemic levels, with an over 100% increase in China outbound travel.
Middle East nations to enhance tourism ties with China
Countries in the Middle East, including Saudi Arabia and Qatar, are working to strengthen their partnership with China in the tourism sector, which holds significant potential for growth between the two regions.
Hamad International Airport expands connectivity to China with Xiamen Airlines
Under the partnership of Qatar Airways, Hamad International Airport (DOH) has announced that Chinese airline Xiamen Airlines commences new operations at the award-winning airport from Beijing and Xiamen, China. Operating on two routes, the first route commenced on October 20, 2023, with daily flights from Beijing Daxing International Airport (PKX) to Doha's Hamad International Airport.
Armenia and China discuss possibilities of direct air communication
Armenian Economy Minister Vahan Kerobyan received on Wednesday a Chinese delegation, led by Wang Lumin, chairman of the standing committee of the Qingdao Municipal Council. The two sides looked into chances to deepen cooperation in tourism and discussed the launch of direct flights between Armenia and China.
China wants direct air link with French Polynesia
In a rare interview, China's Consul in French Polynesia, Tian Lixiao told local media his country was in favor of a direct air link with Tahiti. On future tourism development projects, Tian told local media his country was in favor of the establishment of a direct air link between China and Tahiti and that steps were being taken in that direction.
Hongkongers flock to mainland China in record numbers
Hundreds of thousands of Hongkongers traveled across the border to mainland China last weekend ahead of the Double Ninth Festival, which this year fell on October 23. The main pull for them is cheaper goods and services, as well as a wider array of dining options.
Cathay Pacific adds more Sydney-Hong Kong flights
Cathay Pacific is giving the Sydney-Hong Kong route a supercharge by adding a fourth daily flight between the cities from Nov 2. Coinciding with the airline's 49th anniversary of flights between Sydney and Hong Kong, the extra flight is a precursor to even more Australian connections later this year, with both Perth and Brisbane primed for an increase from December.
China Eastern arrives to become first Chinese airline to return to Queensland
China Eastern Airlines touched down again at Brisbane Airport, after three years, eight months and 21 days since their last flight landed in Queensland from China. The flight MU715 landed on Nov 1 at Brisbane Airport, reconnecting Queensland's most valuable tourism market.
Shanghai International Airport's Q3 revenue rises on stronger volume
Shanghai International Airport's third-quarter revenue jumped 90% from a year earlier, supported by stronger air travel volume. Revenue rose to 3.05 billion yuan ($416.8 million), while net profit was CNY364.3 million, the company said late Tuesday.
Luxury meets tropics with Louis Vuitton Sanya store opening
French luxury powerhouse Louis Vuitton has unveiled its first store in Sanya, signaling its ever-deepening commitment to China's booming travel retail sector. Situated within the CDF Sanya International Duty-Free City Phase II, the store enjoys proximity to the picturesque Haitang Bay.