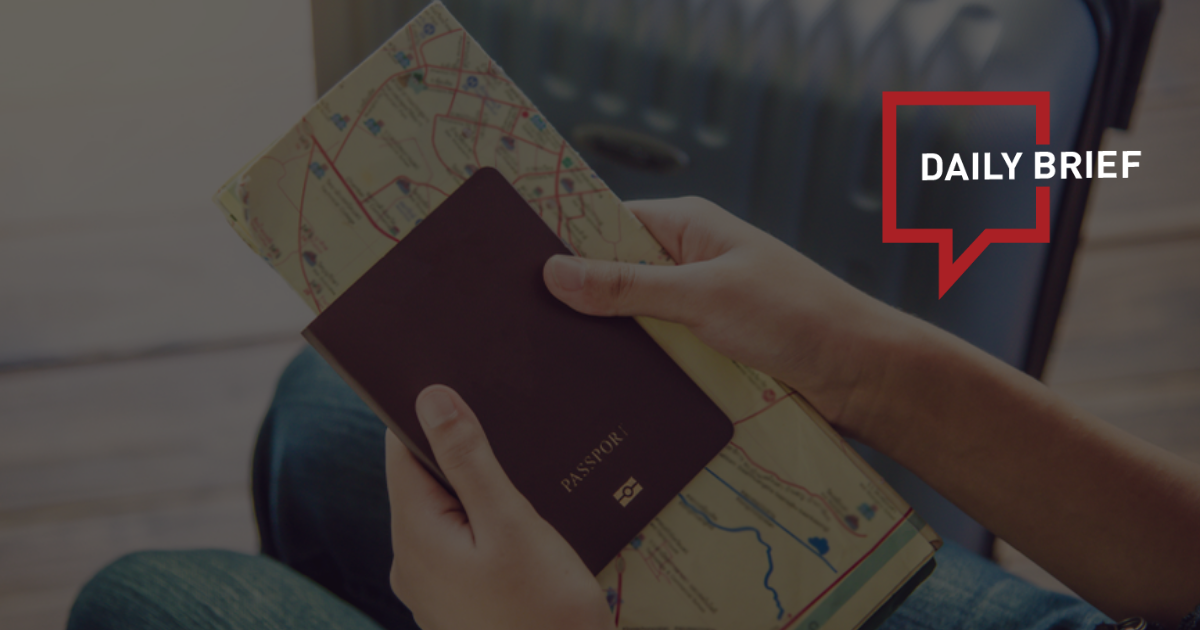 China says it will resume visa-free policies to spur inbound travel
>> China has announced plans to resume visa-free policies and expand its visa-exemption list in an effort to revive its tourism industry after the pandemic. The State Council of China stated that more international flights will be resumed or added, and visa assurances on arrival will be promoted.
China set to be world's largest travel market in 3-5 Years, says WTTC chief
>> The chief executive of the World Travel & Tourism Council (WTTC) said the sector's recovery from the COVID-19 pandemic was going "really well," forecasting that China is set to become the world's biggest travel and tourism market in the next three to five years. "China has finally reopened, and we're seeing that complete rebound," Julia Simpson, president and CEO of the WTTC, told Xinhua in an interview during the recently held Global Tourism Economy Forum (GTEF) in Macao, China.
Domestic trips up 71.3% in China's golden week
>> A total of 826 million domestic trips were made across China during this year's Mid-Autumn and National Day holidays, up 71.3 percent year on year, according to an estimate made by the Chinese Ministry of Culture and Tourism on Friday.
Trip.com Group records soaring international travel demand during China's Golden Week
>> Trip.com Group has reported a significant increase in outbound travel during China's 8-day Golden Week holiday period. Outbound travel volume surged by over eight times compared to the same period in 2022. The demand for international travel was particularly high among younger travelers, with the post-90s generation accounting for nearly 30% of outbound tourists.
Japan remains top overseas travel destination for Chinese during Golden Week
>> According to forecasts by Chinese tech giant Baidu and others based on the number of reservations, Japan continues to be the most popular overseas travel destination for Chinese people during China's Golden Week holiday period. Overall, 2.05 billion Chinese people are projected to travel during the eight-day national holiday period.
Chinese tourist flows to Switzerland will not fully recover before 2026
>> Chinese tourism in Switzerland is slow to bounce back, with a number of obstacles holding back potential travelers. The lack of air capacity is cited as one of the main causes. What's more, during the crisis, many travel agencies in China laid off staff who are now needed to restart operations.
Thousands of tourists visit Macau, Hong Kong during Golden Week holidays
>> Hundreds of thousands of visitors have flocked to the Chinese-controlled regions of Macau and Hong Kong since Sept. 29, data shows as China wraps up its Golden Week holiday, although the figures amounted to just about 85% of pre-pandemic levels.
Cathay Pacific to launch Chicago O'Hare's first direct service to Hong Kong since COVID-19
>> Cathay Pacific and the Chicago Department of Aviation (CDA) have announced the resumption of direct air service between Chicago O'Hare International Airport (ORD) and Hong Kong International Airport (HKG) starting on October 3, 2023. This service, operating three times a week, signifies a significant step in revitalizing transpacific air travel at Chicago O'Hare, the world's second busiest airport.
Cathay Pacific Airways buys 32 Airbus jets for basic price of $4.66 billion
>> Cathay Pacific has formally signed for 32 Airbus A321neo and A320neo twinjets, having previously indicated that it would exercise options for the type. The Hong Kong-based carrier states that the agreement is worth around $4.66 billion at catalog prices, but that it has negotiated "significant" concessions.