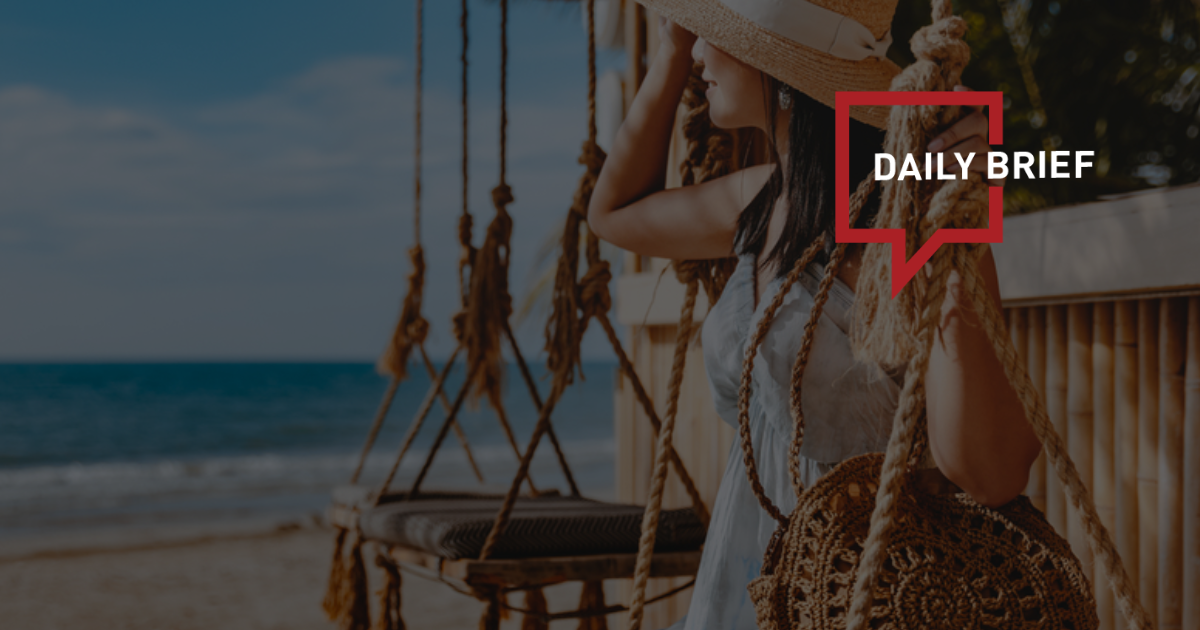 Travel & tourism to witness major resurgence due to Chinese travelers
>> According to WTTC's latest Economic Impact Research, China's travel & tourism sector is predicted to contribute $1.48 trillion to the national economy by the end of 2023, up over 150% from 2022, when the sector contributed $583BN to the economy. Ten years from now, WTTC forecasts that the sector will contribute over $4TN to China's economy, demonstrating remarkable growth, outpacing global CAGR by almost 2:1. The global tourism body is also forecasting that the sector will support over 74 million jobs in China this year, up more than 18% from 2022. This is just 9% behind 2019 levels.
Riyadh Air eyes operations in 2025, plans direct flights to China
>> Riyadh Air, the newly established national carrier of Saudi Arabia, plans to begin operation in 2025, with direct flights to Chinese cities launching in early 2026, as the airline is bullish on growing business and leisure travel demand between China and Saudi Arabia. It plans to launch direct flights connecting Riyadh and key Chinese cities — first Beijing, then Shanghai; Guangzhou, Guangdong province; Chengdu, Sichuan province, and other cities over time.
Thailand celebrates arrival of Chinese tourists under new visa-free policy
>> Top Thai officials welcomed hundreds of Chinese tourists at Bangkok's international airport on Monday, the first day of a new visa-free entry program that officials say will boost the country's tourism industry that was badly damaged by the coronavirus pandemic. Tourism Authority Director Thapanee Kiatphaibool said Monday that the authorities were confident the number of Chinese arrivals could hit 4 million-to-5 million after the visa-free program was introduced.
Golden Week travel sees 20x surge in outbound orders and shift towards quality experiences
China's upcoming 8-day Golden Week holiday, which combines the Mid-Autumn Festival and the National Day holiday, is expected to drive booking consumption. According to Trip.com Group data, outbound travel orders have increased nearly 20 times compared to the same period in 2022, with popular destinations including Thailand, South Korea, Malaysia, Singapore, Australia, and the United Kingdom.
China's Xiaohongshu is the top app for Chinese travelers
>> While Covid-19 has slowed Chinese international outbound travel over recent years, the nation's reopening in January this year offers hope that outbound travel will normalize by mid-2024. Many affluent Chinese travelers, defined by McKinsey as those with a monthly household income exceeding RMB 38,000 ($5,200), continue to exhibit a strong interest in EU destinations. More importantly, Chinese travelers go to lifestyle app Xiaohongshu to find answers about choosing where to go and what activities to do at popular destinations. The app boasts over 200 million monthly active users, many of whom have high purchasing power.
MGM eyes record breaking figures in upcoming Golden Week
>> MGM Macau is doubling down on its investments in art and culture as part of its commitment to diversify the local economy beyond gambling. The company has announced plans to expand its space at its two properties in town, aiming to establish a reputation for the extraordinary in Macau. With the sustained growth in the casino and tourism sector, MGM Macau anticipates robust bookings and increased foot traffic during the upcoming Golden Week. The gaming operator is confident that it can bring the extraordinary to Macau and meet the evolving market needs.
Autumn tourism flourishes at Changbai Mountain in Jilin
>> The Changbai Mountain, located on the border of China and the Democratic People's Republic of Korea, has long been a popular tourism destination in Northeast China's Jilin province. Tourism in the Changbai Mountain has experienced a robust resurgence this year. Statistics show that the scenic area has received more than 2.1 million tourists as of Sept 18 in 2023, up 7.22% from the record high in history.
Chinese actress Liu Yifei's new role as tourism ambassador for Abu Dhabi sparks heated discussion
>> Chinese actress Liu Yifei's new role as the tourism ambassador for Abu Dhabi, capital of United Arab Emirates (UAE), sparked heated discussion on China's social media on Monday as China's upcoming National Day holidays are just around the corner.
The tourism promotional film of Abu Dhabi starring Liu, also known as Crystal Liu, who got the worldwide fame for playing the protagonist of the Disney action film Mulan based on a centuries-old traditional Chinese story, gained over 8.14 million views and over 119,000 likes after it debuted on China's Sina Weibo on Monday.
Qantas returns to China with Sydney-Shanghai flights
Australia's Qantas Group has announced plans to boost its international capacity by 12 percentage points by the end of the year. This increase will result in nearly 50 additional flights per week. Qantas will resume its Sydney-Shanghai services and introduce two new routes: Brisbane-Wellington and Brisbane-Honiara. Additionally, Jetstar, Qantas' low-cost carrier, will launch a new service from Brisbane to Tokyo. The Sydney-Shanghai route will resume on October 29th, with five weekly rotations.
Pony.ai gets permit for robotaxi services in Shenzhen
>> Chinese autonomous driving startup Pony.ai has received the first demo application license for level four self-driving taxi services in Shenzhen's core urban areas.
People can hail a robotaxi in Shenzhen's Qianhai area via Pony.ai's smart travel app PonyPilot+, the Guangzhou-based firm said on WeChat yesterday. The company has opened nearly 150 stations in the city covering subway stations, parks, business clusters, and residential compounds, with operating hours from 8.30 a.m. to 10.30 p.m., it added.
High-speed railway to slash travel time between Fujian cities
>> A new high-speed railway in Fujian province will start service on Thursday, slashing travel time between the major cities of Fuzhou and Xiamen to less than an hour, China State Railway Group said on Tuesday. When the new line is put into operation, the fastest travel time between the two cities will be cut from 1 hour and 18 minutes to 55 minutes.