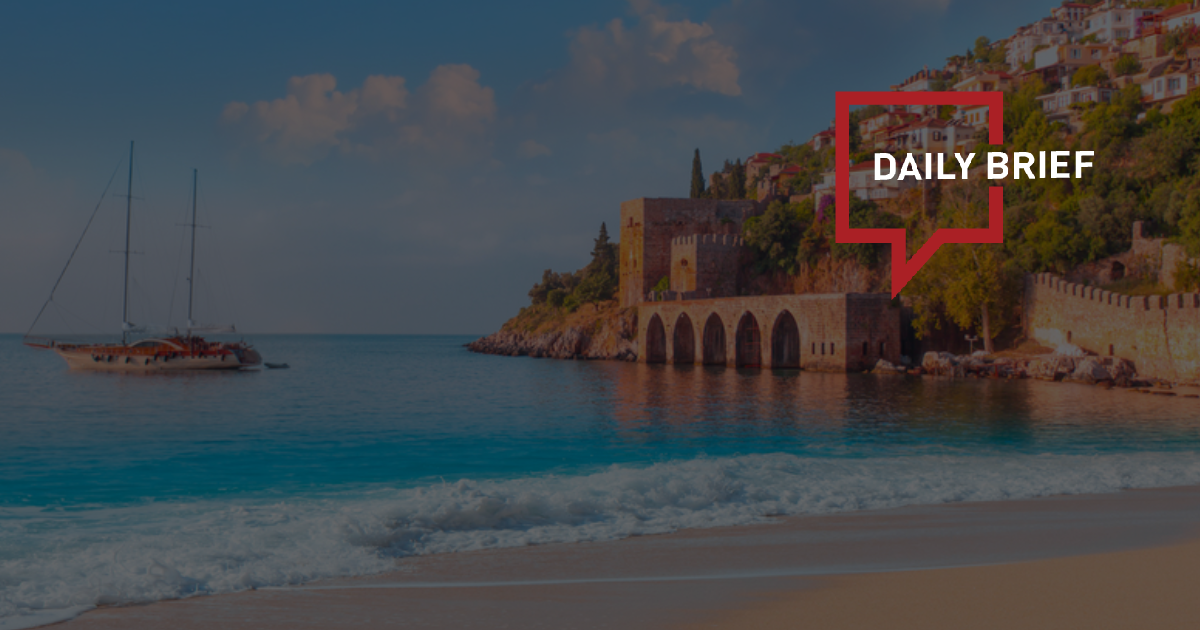 WTTC says China outbound travel may take another year to fully recover
>> The world's tourist hotspots may need to wait another year before Chinese visitors return in any great numbers, the World Travel & Tourism Council predicts, with difficulties in getting visas and passports one key bottleneck. Chinese cross-border travel, defined as people coming and going, could get back to pre-pandemic levels by the end of 2024 and then steadily grow from there, the industry body's Chief Executive Office, Julia Simpson, said.
Myanmar to offer visa on arrival to Chinese, Indian tourists
>> Myanmar will offer visas on arrival to Chinese and Indian tourists, state media reported, as the ruling junta seeks to lure back foreign visitors and their cash. A start date for the one-year trial scheme "will be announced soon", the Global New Light of Myanmar reported, citing the junta's immigration ministry.
China's growing appetite for global travel, setting stage for strong recovery in 2024
>> Findings from IPK's latest surveys reflect a distinctly upbeat trend - China's desire for more international trips over the next 12 months is currently greater than in any of the two previous travel intent surveys conducted over the past two years, especially to Europe. China's growing lust for travel abroad is laying a solid foundation for a strong rebound in 2024. That was also the message that emerged from ITB China which recently concluded in Shanghai.
H World chairman to sell a $54-million-worth stake
>> H World Group chairman and founder Mr. Qi Ji plans to sell 1.2 million H World ADR shares (1 ADR represents 10 common shares), with a market value of approximately USD 54 million. As of the end of March 2023, Mr. Ji beneficially owned over 969 million common shares in the company, representing a 30.4% stake. As of September 19, H World had a market capitalization of approximately USD 13.62 billion.
Klook targets growth in China and Gen Z travelers
>> Klook celebrated its ninth anniversary in September, and revealed it had made USD 3 billion in annual gross bookings, three times its pre-pandemic figures in 2019. Ethan Lin, CEO and co-founder at Klook, said that China's Mainland shows untapped travel potential with the upcoming 'Golden Week,' as Chinese travelers are willing to spend over $5,000 on their next holiday. He added that Japan, Thailand, Singapore, and Korea were among the top destinations that travelers were returning to.
Boeing slightly raises China 20-year demand outlook to 8,560 new planes
>> Boeing on Wednesday slightly increased its annual 20-year forecast for new plane deliveries to China, citing economic growth and increasing demand for domestic travel. The U.S. planemaker said Chinese airlines would need 8,560 new commercial planes through 2042, up from 8,485 in its previous forecast last year. In June, the company said it remained "very bullish" on China, which would make up 20% of the global market for air travel.
China's first self-made luxury ship to sail from Shanghai next year
>> China's first domestically built luxury cruise ship, the "Adora Magic City," will set sail from the Shanghai Wusongkou International Cruise Liner Terminal on January 1, 2024. Passengers can make reservations for the relevant routes by visiting the company's official website, using the WeChat mini-program, contacting the customer service center, or inquiring with local travel agencies from Tuesday.
China's Three Gorges Dam receives more tourists in Jan.-Aug.
>> National news agency Xinhua reported that the number of tourists to China's Three Gorges Dam resort exceeded 150 million person-times, higher than that of the same period of 2019.
Kenya eyes Asian golfers to boost tourism sector
>> Kenya is keen to attract golfers from Asia in order to boost the East African nation's tourism sector, the country's marketing agency said on Monday. Francis Gichaba, chairperson of Kenya Tourism Board, said Asia has the potential to contribute to the number of international visitors arriving in Kenya as there was a 36 percent growth in travelers from the continent in the last seven months.