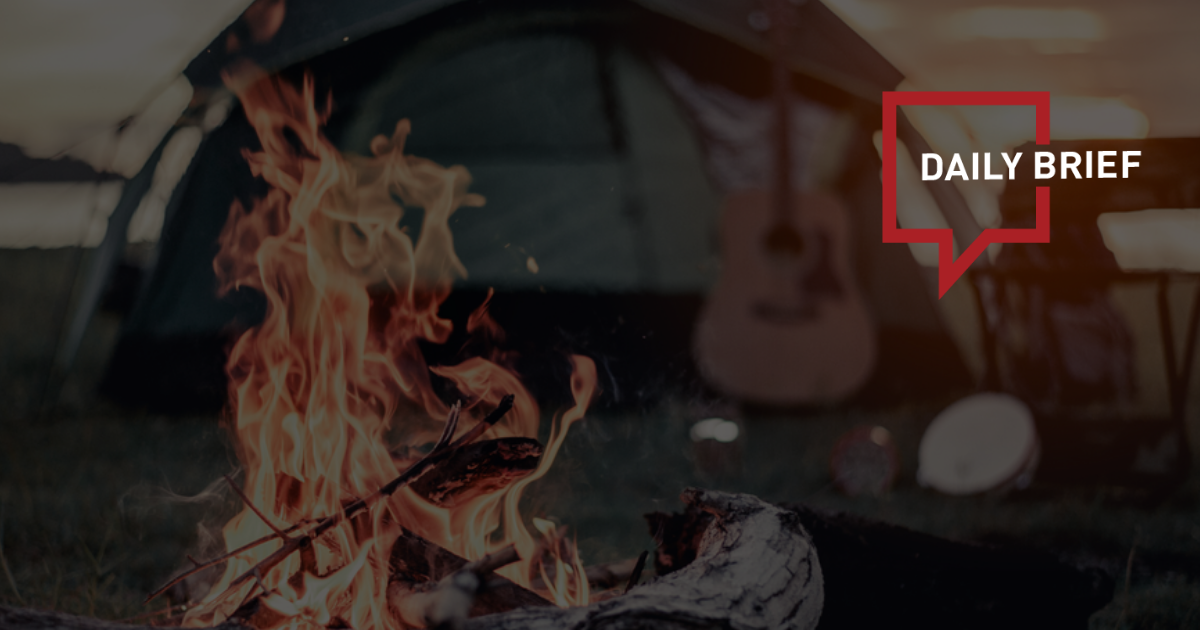 US consulates announce suspension of visa services in response to China's Covid-19 surge
>> The US consulates in China announced that all routine visa services would be indefinitely suspended. As of December 19, routine visa appointments at all US consulate offices in China have been canceled, with the exception of some visa appointments already scheduled at the US consulate in Shanghai.
Full Video: Booking Holdings CEO Glenn Fogel at the 2022 TravelDaily Conference
>> Booking Holdings CEO attended the 2022 TravelDaily Conference in China through a virtual talk session. He mentioned that the company is still looking at possibilities of acquisition, but at the same time, he wants to "concentrate on the priorities."
How did a college dropout build a $5 billion travel company?
>> Frederic Lalonde, founder and CEO of travel startup Hopper, talked to TravelDaily CEO Charlie Li online at the 2022 TravelDaily Conference. Mr. Lalonde shared how a college dropout built a $5 billion travel company in less than two decades. He also mentioned his personal experience, his admiration for Trip.com Group, and his obsession with Chinese social e-commerce app Pinduoduo.
Hong Kong plans to reopen border with China's mainland in weeks
>> Hong Kong intends to start reopening its borders with China's mainland before mid-January, aiming to return to pre-2020 cross-border travel arrangements, Hong Kong Chief Executive John Lee said. The borders are to "open fully in a gradual, orderly way," Lee said during news conference at the city's airport on Saturday on returning from a trip to Beijing.
United Airlines resumes non-stop flights between Hong Kong and San Francisco
>> In another boost for Hong Kong's recovering tourism sector, United Airlines announced that it will resume its daily nonstop service eastbound from Hong Kong to San Francisco beginning March 6, 2023, the first United passenger flight service to and from the Special Administrative Region since the global pandemic began in 2020.
India makes Covid test mandatory for arrivals from countries including China
>> India has mandated a Covid-19 negative test report for travelers arriving from China, Japan, South Korea, Hong Kong and Thailand, the health minister said on Saturday.
China's first C919 takes off on 100-hour verification flight
>> China Eastern Airlines (CEA) carried out a 100-hour verification flight for its first C919 aircraft on Monday to verify and confirm the aircraft's operation safety, paving the way for its commercial debut in spring of 2023.
Hainan Airlines to get much-needed USD1.6 billion from Fangda to prep rebound
>> Fangda Group Industrial, a Chinese conglomerate that purchased a controlling stake in Hainan Airlines Group a year ago, intends to inject nearly CNY10.9 billion (USD1.6 billion) into the loss-making aviation company, the largest financial support in the Chinese aviation industry in recent years, to prepare for the sector's recovery.
Faster railway links Chengdu with Kunming
>> A new railway line in China's southwestern region will open on Monday, slashing travel time between the region's two major cities Chengdu and Kunming, capitals of Sichuan and Yunnan provinces, the national railway operator China State Railway Group said on Saturday.
China sets 30 pilot zones to integrate culture, tourism
>> China's Ministry of Culture and Tourism, in conjunction with the Ministry of Natural Resources and the Ministry of Housing and Urban-Rural Development, issued a notice regarding the construction of pilot areas for the integrated development of the country's national cultural and tourism industries. The newly introduced policy's aims to deepen the culture and tourism industries' integration.
China stocks rise on travel
>> China stocks rose on Monday, as investors looked past surging Covid-19 infections in the country and bet on a likely recovery in consumption trends. Infections surged across China after Beijing made sweeping changes to its zero-Covid policy that had put hundreds of millions of its citizens under relentless lockdowns. However, investors bet consumption will recover next year as the country learns to live virus.