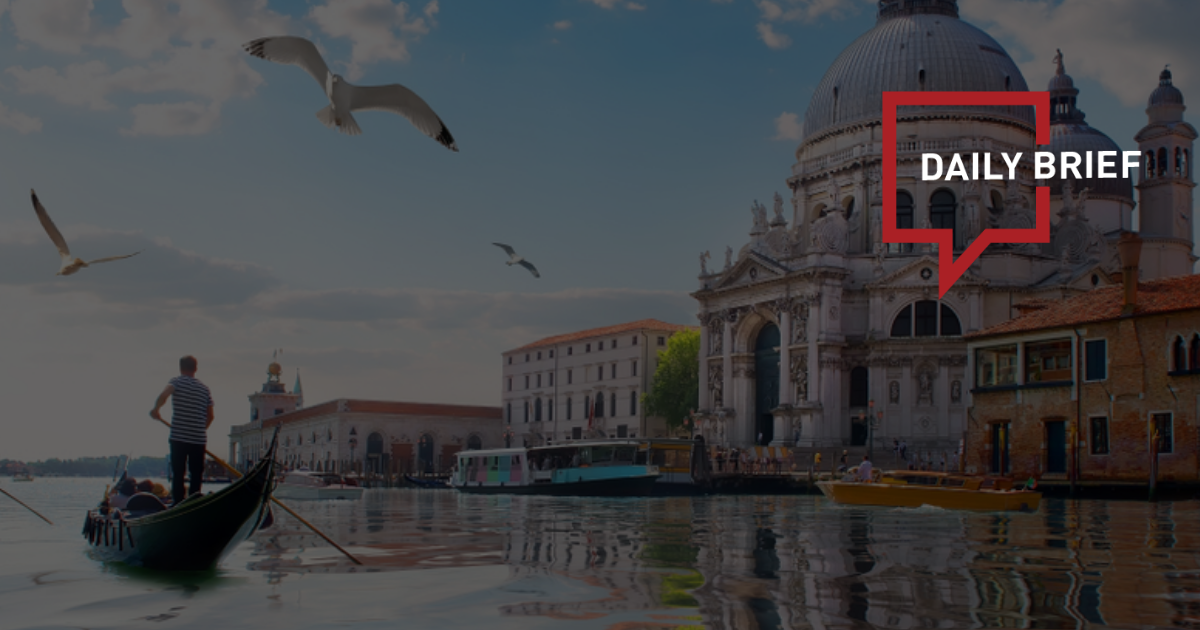 Flights in and out of China still 95% below pre-Covid
>> China's biggest airlines are planning more international flights, a sign the government is aware of the country's growing isolation as it persists with lockdowns and mass testing internally. Flights in and out of China remain about 95% below pre-Covid levels, according to data provider VariFlight.
China Southern Airlines ready for Bangkok takeoff
>> China Southern Airlines is planning to resume flights to Bangkok, which signals more good news for the Thailand tourism industry aiming to attract another 12 million foreign travelers before the end of the year. The Guangzhou-based carrier said it will resume services to Bangkok, Tokyo, Jakarta, Dubai, and Manila among other destinations at the end of the month, according to Bangkok Post.
Boeing offers 737 Max Jets to Air India amid US-China trade tensions
>> Boeing Co. is offering 737 Max jets once slated for Chinese customers to Air India Ltd. as the planemaker tries to offload some of the roughly 140 aircrafts it's currently not allowed to deliver. The Indian carrier, which is overhauling its fleet under new owner Tata Group, is one of a number of potential customers for Boeing, which is in talks with lessors and other airlines.
QEEQ car rental gets investment from Alibaba-owned Fliggy
>> QEEQ, a Hong Kong-based car rental platform offering bookings in more than 200 countries, has received an investment from Fliggy, the online travel platform of Alibaba Group. The company describes the investment as "tens of millions of U.S. dollars" but would not specify the amount.
Hotel membership operator OTM raises millions of dollars in Pre-A round
>> OTM Group, an internet membership service provider for the hotel and travel industries, said (in Chinese) it has secured a Pre-A funding round of millions of US dollars. OTM helps hotel and travel companies develop direct sales membership platforms and enables connectivity with other merchants with its SaaS-based technologies, improving brand awareness, developing new traffic channels and accumulating social customer relationship management traffic for its clients.
Japan-focused travel platform Tabeee closes an angel round
>> ENtrance's Tabeee, a personalized travel service platform for trips to Japan, announced (in Chinese) that it has completed an angel round of financing. The proceeds will be used for investments in products, travel specialists and planning services.
Japan travel industry's recovery depends on China reopening- Narita Airport CEO
>> Japan is already seeing an increase in inbound travelers since relaxing its COVID-19 border controls last week, but full recovery will remain elusive until China opens up, said the head of the country's biggest international airport. Narita Airport chief executive Akihiko Tamura said a jump in overseas arrivals in Japan's biggest international travel hub was an indication of this broader trend.
Skyscanner wants to help airports understand "passenger leakage"
>> Skyscanner has created a new data tool to help airports understand why a traveler may choose to book travel out of one airport over another. Skyscanner says this "passenger leakage" data can help airports understand how travelers are being influenced by the availability and cost of flights and where they may be losing business to competing airports.