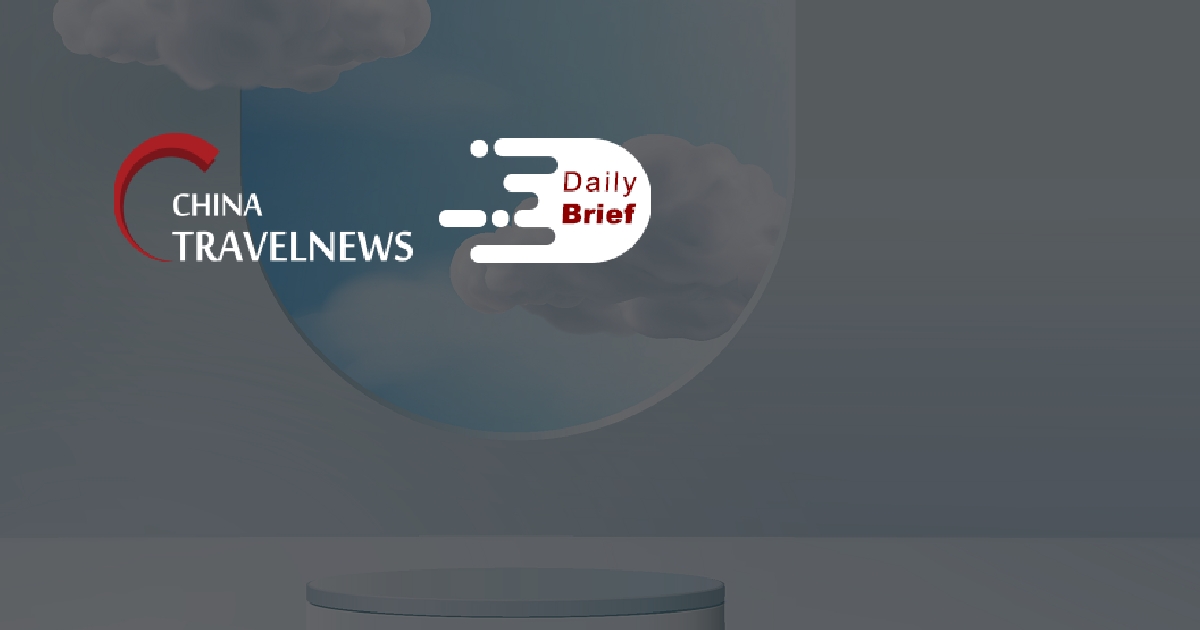 China Tourism Group Duty Free guides Hong Kong share pricing in upper half of range, sources say
>> China Tourism Group Duty Free Corp. is telling prospective investors it plans to price its Hong Kong share sale in the upper half of its marketed range, according to people familiar with the matter, in what could be this year's biggest listing in the Asian financial hub.
The world's largest travel retailer expects to stop taking investor orders around noon Thursday, the people said, asking not to be identified as the information is private. The Shanghai-traded company is offering 102.8 million shares in Hong Kong at HK$143.50 to HK$165.50 each. At the top price, it would raise HK$17 billion ($2.2 billion).
Hong Kong considers quarantine service for travelers headed to China's mainland
>> The Hong Kong government is studying whether it can offer quarantine services to local travelers trying to enter China's mainland, according to a media report, a move that could expand visitor flow into the mainland.
Officials in Hong Kong are working to reopen the border with China's mainland, Chief Secretary Eric Chan said after a meeting with local lawmakers on Wednesday. He was expected to discuss the proposal and other measures to ease border bottlenecks with the mainland at the gathering, according to the Hong Kong Economic Times.
YieldPlanet establishes partnership with Trip.com
>> YieldPlanet announced to have released a new version connectivity with Trip.com. New Trip.com connectivity brings multiple benefits to its users, including the possibility of creating an unlimited number of rate plans and rate plan management, supporting per day as well as occupancy-based pricing and simple mapping process and similar to other top OTAs.
China's ride-hailing market rebounded in July amid easing Covid-19 restrictions
>> China's ride-hailing sector recovered in July from June amid loosening Covid-19 travel restrictions. Residents completed 695 million trips last month, a 9% increase from June or an almost 11% decline from a year ago, the ride-sharing watchdog announced yesterday.
Didi Chuxing is still China's biggest ride-hailing platform. The company's market share has remained around 70% in the past six months, according to a report by Haitong Securities. It dropped by 10 percentage points to 69% in May from July 2021.
Major Chinese carriers see passengers surge, more international trips
>> Major Chinese airports and airlines saw soaring passenger trips in July compared with the previous month, and international trips also saw a fast recovery, which was "a welcome development."
The six listed airlines -- including China Southern Airlines, Air China and China Eastern Airlines -- transported 24.78 million passengers in July, an increase of 92.8% from the previous month, according to industry information provider VariFight.
SAIC Motor launches AI lab in Lingang to develop new unmanned taxi
>> Chinese auto giant SAIC launched its artificial intelligence laboratory in Shanghai's Lingang New Area on Aug. 16, with work set to begin on the company's Robotaxi 2.0, The Paper reported. Robotaxi 2.0 is part of the firm's effort to move into the autonomous ride hailing sector.
First China-Russia railway bridge could start official operation soon: source
>> One year after tracklaying work was completed on the first China-Russia railway bridge across the Heilongjiang River, a source familiar with the construction progress told the Global Times that the bridge is expected to begin official operation as early as this month.
Ethiopian region works with China to develop tourism
>> In Oromia, Ethiopia's largest regional state, local and Chinese tourism experts are collaborating to promote hidden attractions to make the region worth visiting. According to the commissioner, agreements have been reached with Chinese firms to develop tourism destinations and boost business-to-business relations as part of cementing cooperation in the tourism sector.
Biman flight to China's Guangzhou takes off
>> Biman Bangladesh Airlines has started operating flights on Dhaka-Guangzhou route from today (August 18, 2022). Carrying 177 passengers, flight BG366 departed from Hazrat Shahjalal International Airport in Dhaka around 11am, and is scheduled to land at Guangzhou Baiyun International Airport in China around 4:45pm local time. The long-awaited flights on the Dhaka-Guangzhou route are expected to lessen the woes of Bangladeshi students and businessmen traveling to China.