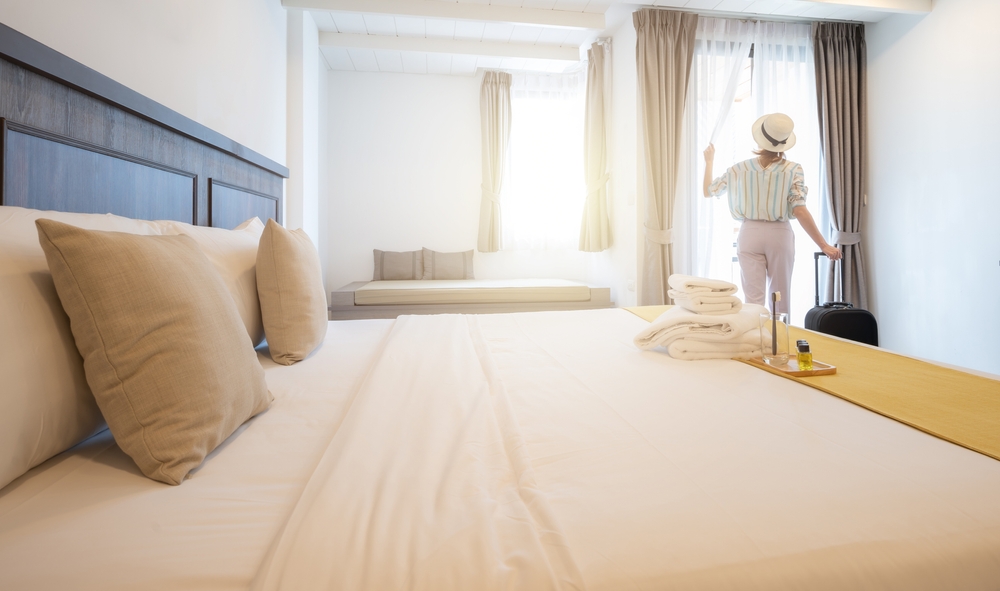 The Hong Kong government is studying whether it can offer quarantine services to local travelers trying to enter China's mainland, according to a media report, a move that could expand visitor flow into the mainland.
Officials in Hong Kong are working to reopen the border with China's mainland, Chief Secretary Eric Chan said after a meeting with local lawmakers on Wednesday. He was expected to discuss the proposal and other measures to ease border bottlenecks with the mainland at the gathering, according to the Hong Kong Economic Times.
The potential quarantine service would ease a logjam that has crimped returns to China's mainland and mitigate a major roadblock for Hong Kong's economic recovery by making family or business visits easier. Travelers from Hong Kong now trying to get into China's mainland can participate in a lottery for one of about 2,000 daily quota slots to cross the land border into the neighboring city of Shenzhen or secure a scarce, highly sought-after and expensive airplane ticket.
Hong Kong's Chief Executive John Lee -- sworn into office on July 1 -- has pledged to restore the city's international ties and its connection with the mainland, a difficult combination given China's strict Covid Zero rules and the ubiquity of the virus elsewhere. The quarantine offering, if accepted by the mainland, is a move on the local front, making it easier for people in the city to cross the border for work or to see family.
Read original article