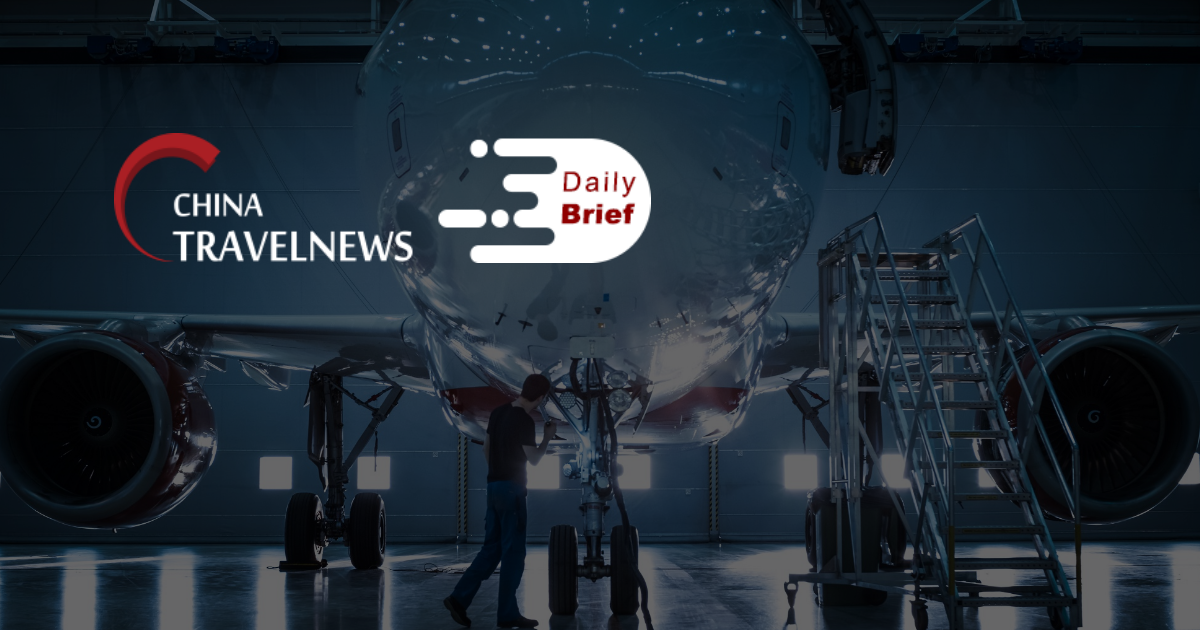 Shanghai plans more COVID testing amid fresh curbs across China
>> Multiple Chinese cities are adopting fresh COVID-19 curbs, from business halts to lockdowns, to rein in new infections, with the commercial hub of Shanghai bracing for another mass testing effort after finding a highly-transmissible Omicron subvariant.
China Eastern starts first charter flight to help Zhejiang entrepreneurs explore European market
>> China Eastern Airlines started a charter flight from Ningbo, East China's Zhejiang Province, to Budapest in Hungary on Sunday, the first charter flight in China backed by the local government to help local entrepreneurs explore the European market. The flight carries 30 entrepreneurs from cities including Shanghai and Ningbo after preparing for nearly one month.
Australia woos Hong Kong tourists to help restore pandemic-battered tourism industry
>> Australia is training its sights on tourists from Hong Kong amid an anticipated recovery in tourism as Canberra welcomes visitors to its shores after two years of Covid-19 curbs. For the financial year ending in June 2023, Tourism Australia is targeting 121,000 visitors from Hong Kong – about 43% of the pre-pandemic number.
Visitors enticed by free access to top attractions
>> Tourist attractions across China are offering free entry to attract visitors as the recent COVID-19 outbreaks in parts of the country come under control. The country's recent removal of the indication of travel through COVID-affected areas on a mobile app is expected to further boost domestic tourism. Within half an hour of the announcement for the removal, searches for flight tickets on online travel platform Tongcheng Travel jumped 180% from the same time on the previous day. Searches for hotels surged 220 percent.
Beijing launches consumption coupons worth $4.47 million to boost tourism recovery
>> The Beijing Municipal Bureau of Culture and Tourism vowed on Sunday to give away consumption coupon for tourism accommodation reservation in suburban Beijing districts via OTA Qunar in a bid to revive the virus-hit tourism sector following two recent outbreaks of coronavirus in the capital. According to a statement Qunar sent to the Global Times on Sunday, the overall value of the coupons will be no more than RMB 30 million (USD 4.47 million) and will be given away in three rounds. The maximum discount for single order will reach 50% with the subsidy set at a maximum of RMB 1,000 (USD 148.85).
Macau shuts all casinos as city's worst outbreak widens
>> Macau will shut almost all business premises including casinos for a week from Monday as a Covid-19 outbreak in the gambling hub showed few signs of abating. The city announced on Sunday that it recorded 93 new cases the day before, bringing the total number of infections in the latest outbreak starting June 18 to 1,467.
Accor and Sunmei sign strategic partnership on Movenpick hotels
>> Accor announced a new master franchise agreement with Chinese hotel company Sunmei Digital Intelligence Group to debut and develop Mövenpick by Accor brand across China. Sunmei and Accor plan to open more than 400 Mövenpick by Accor smart technology hotels across China, representing more than 60,000 guestrooms. Sunmei will be Accor's exclusive strategic partner for Mövenpick by Accor branded hotels in China, leading the brand's aggressive expansion efforts.
Sunmei partners with Tuya Smart, Meituan and Tencent Cloud
>> Sunmei announced a series of upgrades aimed at driving the digital and intelligent transformation of the hotel industry through technology, and building a digital economic and ecological platform for the accommodation industry. The company has also reached strategic cooperation agreements with Tuya Smart, Meituan and Tencent to help achieve these upgrades.
Taiwanese travel platform raises $12.50 million backed by Alibaba, Klook
>> Taiwan's vacation rental platform AsiaYo said (in Chinese) it has raised USD 12.50 million in its latest funding this year, backed by local travel group Lion Travel and other investors including Klook and Alibaba Entrepreneurs Fund. AsiaYo said it will expand in the Japanese and Korean markets and start a supply-chain partnership with Lion Travel.
Trip.com Group, Tapatrip sign MOU to promote tourism
>> Trip.com Group and Mongolia's first online travel platform Tapatrip signed a 2-year Memorandum of Understanding (MOU) to promote Mongolia as a tourism destination in the presence of Mr. Dolgion Erdenebaatar, Advisor to Mongolian Prime Minister Oyun-Erdene Luvsannamsrai.
Hong Kong's Greater Bay Airlines to launch in early Q3
>> Greater Bay Airlines will begin scheduled operations on July 23, nine months after its original timeline, its now-former chief executive, Algernon Yau, told the South China Morning Post. "We need to start operations next month. We can't wait too long. We have to get aircraft up in the sky. It may not be making profits, but we need to show people we are committed," he said in late June.