Sunmei Digital Intelligence Group, a Chinese hotel chain, has become the exclusive strategic partner for Mövenpick by Accor in China through a strategic cooperation agreement with the French hospitality giant.
According to the agreement, Sunmei will be fully responsible for the development, preparation, and O&M of Mövenpick by Accor in the Chinese market. Through this partnership, the two parties will join hands and complement each other's advantages to develop in-depth cooperation in the field of tourism and accommodation.
Mr. Yingyao Ma, Chairman, Sunmei Digital Intelligence Group, and Mr. Gary Rosen, CEO, Accor Greater China, signed the agreement at Sunmei's Shanghai HQ Office. The first Mövenpick by Accor hotel under this new agreement will open its doors in the beautiful coastal city of Qingdao, in eastern Shandong Province, in 2023 - coinciding with the 75th anniversary of the Mövenpick brand.
Founded in 1948, Mövenpick by Accor originated in Switzerland and is one of the top five-star hotel brands under Accor Group. Mövenpick has developed its global reputation with over 150 hotels and resorts in operation and under development in 27 countries around the world.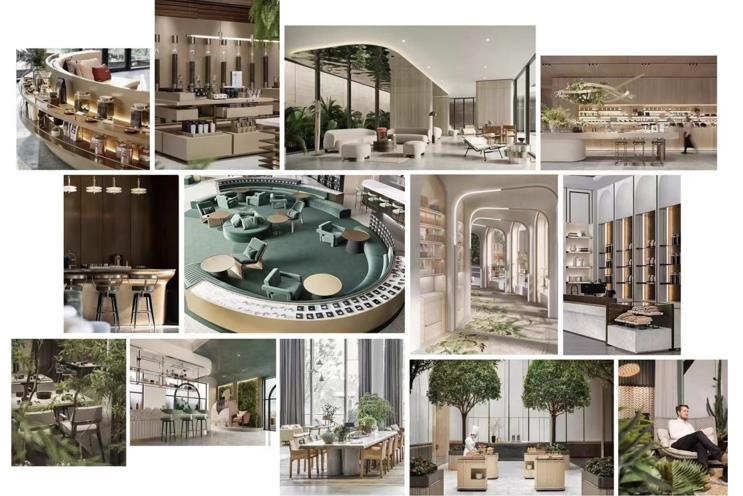 "The collaboration with Accor Group marks a key milestone for Sunmei and is fully aligned with our group development strategy," said Mr. Ma. "This key partnership represents our launch into premium hospitality and will usher in a new growth curve for our long-term business sustainability."
"We are thrilled to join forces with Sunmei Digital Intelligence Group, as our key strategic partner to grow and expand the Mövenpick brand with fully smart and sustainable hotels throughout China," said Gary Rosen, CEO, Accor Greater China. "Together with Sunmei, we look forward to advancing the growth of Mövenpick, bolstering the exceptionally strong development momentum Accor is experiencing in the Chinese market."
Speaking of the development layout of Mövenpick by Accor, Mr. Zhou Jianhui, CEO Luxury Hotel Division of Sunmei Digital Intelligence Group, emphasized that "we are very confident in the development and operation of the Mövenpick brand in the Chinese market, and together, we will make every effort to enter the markets in first-to fourth-tier cities in the future, focusing on expanding the tourism market of second-and third-tier cities." We believe that the launch of Mövenpick by Accor will not only further meet the demands of urban investors for international high-end brand hotels, but also offer high-quality and diversified travel options for business travelers.
"The combined expertise of Sunmei and Accor gives us a great advantage as we bring the master franchise model to the premium segment with advanced technology and an eco-friendly mindset." said Mr. Rosen. "We believe there is no better way to recognize Mövenpick's outstanding achievements as a brand, its history, and dedication to its guests, than by laying the groundwork for a bright future in China."
The companies planned to open more than 400 hotels with more than 60,000 guestrooms for the long-term development of Mövenpick by Accor hotels, resorts and serviced apartments.