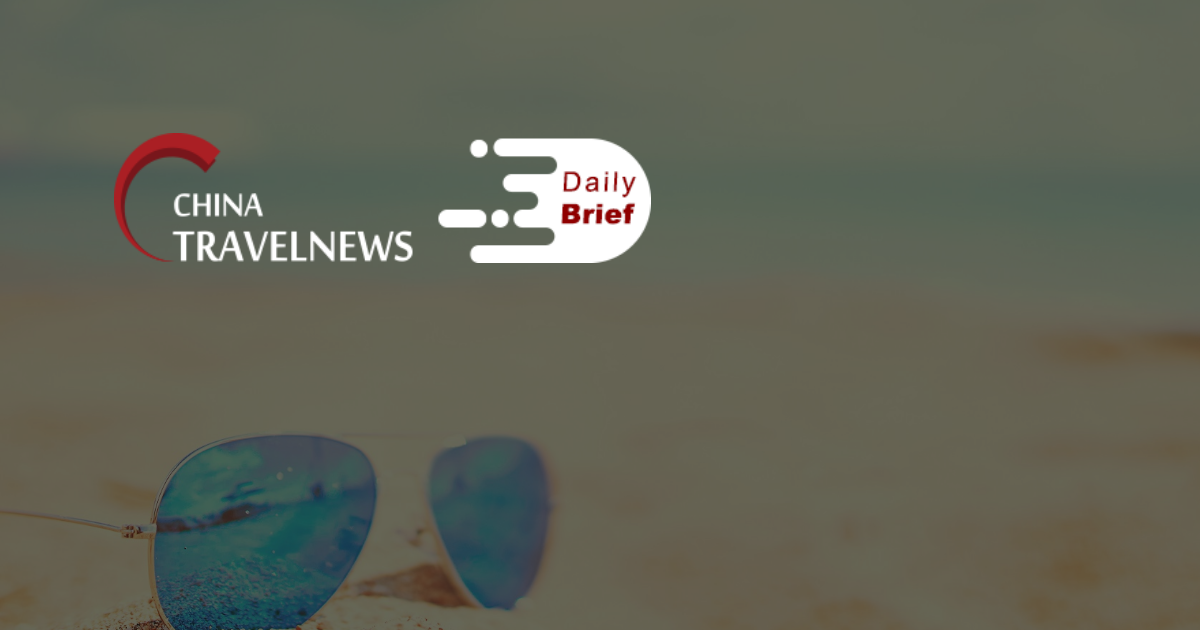 Shanghai Disney Resort to reopen Disneytown, hotel on Jun 16
>> Shanghai Disney Resort said on Tuesday (Jun 14) it will reopen Disneytown and Shanghai Disneyland hotel on Jun 16 but the main Disneyland park will remain closed until further notice. Toy Story Hotel, one of its two resort hotels will also remain closed, the resort operator said in a statement.
AirAsia turns to India to fill gap left by absent China tourists
>> With the major tourism market of China still mostly sealed off from the rest of the world, AirAsia, the budget carrier of Capital A, is turning to India to make up the shortfall. "India is definitely a very, very important market," AirAsia Malaysia Chief Executive Officer Riad Asmat said on the sidelines of the Aviation Festival Asia in Singapore on Tuesday. "China, I'm not saying it's not, but at the current state, we have to work around what we have," he said.
Missing Chinese tourists augur hard economic treks
>> From Phuket to Paris, places that bank on the 150 million Chinese visitors who spent USD 255 billion sightseeing overseas each year are awakening to the possibility they may not be back anytime soon. It will lead to some arduous economic journeys. Thailand hosted 11 million Chinese travelers in 2019.
Arrivals from China still continue to trickle in
>> Thailand received 36,246 Chinese visitors in the first five months of 2022, with 20,000 arrivals recorded in the month of May alone, comprising business travelers, students and Elite Card holders. Thailand could welcome 500,000 Chinese travelers this year, according to Chuwit Sirivajjakul, Tourism Authority of Thailand (TAT) executive director of the East Asia region.
Thai airlines to resume flights to China on Saturday
>> Thai Airways International will resume flights to China on Saturday after Chinese authorities agreed to allow two flights per week from Thailand. The move by the Civil Aviation Authority of China (CAAC) came after Beijing eased travel restrictions, according to the Civil Aviation Authority of Thailand (CAAT).
Macau tourism boss says new "10+7" quarantine rule will not boost tourist numbers
>> The Director of the Macau Government Tourism Office (MGTO), Maria Helena de Senna Fernandes, said Tuesday that Macau's eased "10+7" days hotel quarantine measure will not help to increase the number of visitors and that Macau's epidemic prevention policy should be consistent with that of China's mainland.
How glamping became China's hottest new travel trend
>> Glamping, a fusion of the words "glamor" and "camping," is the latest travel fad among young Chinese. With the hustle and bustle of city life left behind, travelers are exposed to an authentic, contemporary northwest China. Xiaohongshu, the country's foremost lifestyle website, is a major hidden hand driving the vacation fad as chic camping-inspired posts flood into mobile feeds.
China to apply new railway operation map starting June 20, cutting travel time
>> China's railway system operation map will be upgraded starting from June 20, which will increase the capacity of railway networks in central regions of the country and shorten travel time between major cities, according to a report from Chinese news outlet thepaper.cn on Wednesday. In central regions, 57 high-speed trains with speed of 350 kilometers per hour covering 16 provinces and autonomous regions will be used for shortened railway traveling time.
Senmiao Technology partners with Alibaba Fliggy to provide ride-hailing services
>> Senmiao Technology, a financing and servicing company focusing on the online ride-hailing industry in China, said its wholly-owned subsidiary, Hunan Xixingtianxia Technology ("XXTX") has entered into an agreement with Zhejiang Feizhu Network Technology and Hangzhou Taomei Airline Service, affiliates of Alibaba, which operate the Fliggy online travel platform in China. XXTX will provide online ride-hailing services for Fliggy users through the Fliggy platform.
China ride-hailing giant Didi starts trading on OTC market after NYSE delisting, ending an 11-month fiasco that angered Beijing
>> Chinese ride-hailing giant Didi Global started trading on the over-the-counter market (OTC) on Monday, more than two weeks after its shareholders voted to delist the company from the New York Stock Exchange (NYSE) where it raised USD 4.4 billion last year in a public listing that angered Beijing.
Smart expressway in China makes travel more convenient, faster, safer
>> Thanks to intelligent transformation, a section of the Beijing-Taipei expressway, a partially completed smart expressway that will connect Beijing and Taipei, southeast China's Taiwan, has seen its monthly average number of traffic accidents decrease by 40.9% from 66 to 39, and the average handling time of accidents drop from 28 minutes to 19 minutes, with the accident handling efficiency increasing by 32.1%.