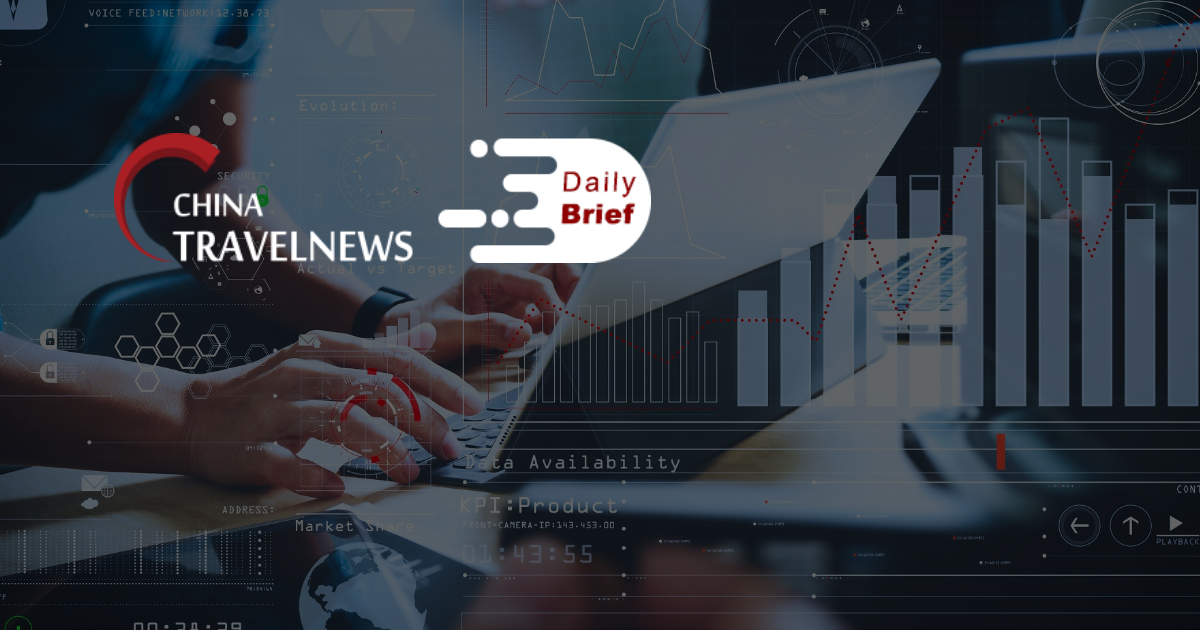 China opens door to more foreigners with relaxed visa policy
>> China began to adjust its visa policy last week, under the global COVID-19 pandemic, to allow more foreigners to travel to China. Several Chinese diplomatic institutions in foreign countries have notified about the expansion of the scope of visa services to foreign nationals.
Beijing warns of 'explosive' COVID outbreak, Shanghai conducts mass testing
>> China's capital Beijing is experiencing an "explosive" COVID-19 outbreak connected to a bar, a government spokesman said on Saturday, as the commercial hub, Shanghai,conducted mass testing to contain a jump in cases tied to a hair salon. The capital city did not announce new curbs at the briefing, but later Beijing's sports administration said all off-campus and "offline" sports activities for teens would be cancelled from Sunday.
Travel easing drives Hong Kong's imported cases to pandemic high
>> Hong Kong saw Covid-19 infections detected among overseas travelers jump to a pandemic record after an easing of border restrictions led to a surge in international flights. The city reported 106 imported cases on Sunday, the first time the number hit triple digits since early 2020 when the record-keeping began. There were 814 total new infections, a slight dip from the two-month high of 851 recorded on Saturday.
More Chinese carriers will increase international flights after over 2 years of restrictions
>> International flights departing from cities in China are expected to increase after recent signs of further relaxation of tight restrictions for the past two years. On Sunday, Air China restarted a route that was suspended for nearly one year, from Chengdu to Kathmandu. The route, which flies once per week, is the second international departure from Chengdu to be reopened after flights to Singapore started earlier with the normalization of epidemic prevention and control.
Universal Beijing Resort to remain closed for epidemic prevention work
>> Universal Beijing Resort said on Friday it will remain closed after Beijing reported new COVID-19 cases related to gatherings in bars. Universal had said earlier on Friday that ticket bookings would start again on Saturday, but according to the latest notice bookings will also be postponed.
Xinjiang offers spectacle for tourists
>> The Xinjiang Uygur autonomous region, with its grand natural scenery and diverse culture, promises to show visitors a good time during the peak tourism season this year, local officials and residents said. Despite the COVID-19 epidemic, Xinjiang received 191 million tourist visits in 2021, an increase of more than 20.5%. It plans to attract 250 million tourist visits this year, according to the regional government.
Alibaba, Meituan were a huge chunk of China's $3B antitrust fines
>> E-commerce giant Alibaba Group Holding and on-demand service platform operator Meituan together contributed 92% of the antitrust fines handed out in China last year, according to an annual report published this week by the State Anti-Monopoly Bureau. Authorities collected RMB 23.6 billion (USD 3.53 billion) in antitrust fines in 2021, about 52 times the RMB 450 million received in 2020, according to the report.
China's ride-hailing orders pick up in May as Covid-19 recedes
>> Orders made with ride-hailing service providers in China, such as Didi Global and Meituan Dache, jumped 10.7% in May from a month earlier, ending a three-month decline, as Covid-19 outbreaks in the country come under control.